For Chef Benjamin Udave, what began as an exit strategy became his grand entrance into the culinary world. Chef Benjamin is the Executive Chef for the Los Angeles Region. He has over 20 years of experience creating fine cuisine, mentoring kitchen professionals, and managing top-rated institution kitchens. His career in the culinary industry might seem like a lifelong dream come true, but in actuality, becoming a chef was Plan B.
Chef Benjamin aspired to pursue a career in law enforcement long before he ever stepped foot into the kitchen. "My original childhood dream was to become a police officer," he recalls. "I realized that a degree in criminal justice was only going to limit me…so I decided to take another path as a backup plan." That backup plan was to become a chef. "I loved food… so I figured that I would give myself 10 years to learn and develop my skills, and hopefully I would have enough industry credit that I could leave [cooking] to pursue my dream."
Although becoming a chef wasn't his long term goal, Benjamin approached his culinary career with admirable dedication and ambition. His hard work skills led to opportunities to work with catering companies, stadiums, and prestigious restaurants. He was also the executive chef at one of the most renowned clubs in the country – Jonathan Beach Club in Santa Monica.
Chef Benjamin reveled in his career's success, not only for himself but also for his father, who always encouraged him to pursue his passions. "I always wanted to make my family proud, and seeing my parent's joy as I kept growing in my professions was such a fuel for me," he recalls.
Despite his success as a chef, the dream of becoming a police officer was still alive and well, until a series of events compelled Chef Benjamin to change course. "Unfortunately, during my transition from a chef to a police officer, my father passed away," he explains. "I lost my entire drive and will to want to do anything as if the reason that I pushed myself to work harder was no longer there." A hiring freeze at the police department dealt the chef another unexpected blow. His dream in law enforcement had come to an end, and now Benjamin was at a crossroads.
After a few months of self-growth and reflection, he reclaimed his spark and once again turned his sights to culinary pursuits. During that time, Chef Benjamin opened what is now a wildly popular rooftop restaurant and lounge in Downtown Los Angeles. "For me having the opportunity to build a restaurant from the ground up was not only overwhelming…it was also a privilege that many don't get in their careers," he says. "I poured my heart and soul into this project as if it were my own."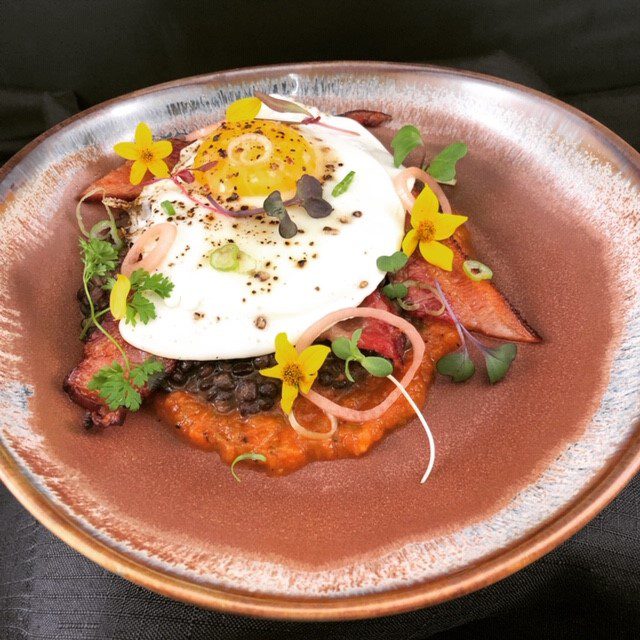 Today, Chef Benjamin has come full circle as the Executive Chef in the Los Angeles area. "During my time in the restaurant industry, I was always a Sysco customer, so when the opportunity to come and lead the culinary team [came], I didn't hesitate," he says. In his 20 year career, Benjamin has been a Culinary Trend Consultant, mentored kitchen staff, and has acquired inventory management and cost control experience. His philosophy in the kitchen is, "there are multiple ways to run a business but only a few to run them successfully." Benjamin believes strongly in keeping an open mind to meet consumer trends. "There is no place for an ego in this industry," he proclaims. "We can always learn from someone else."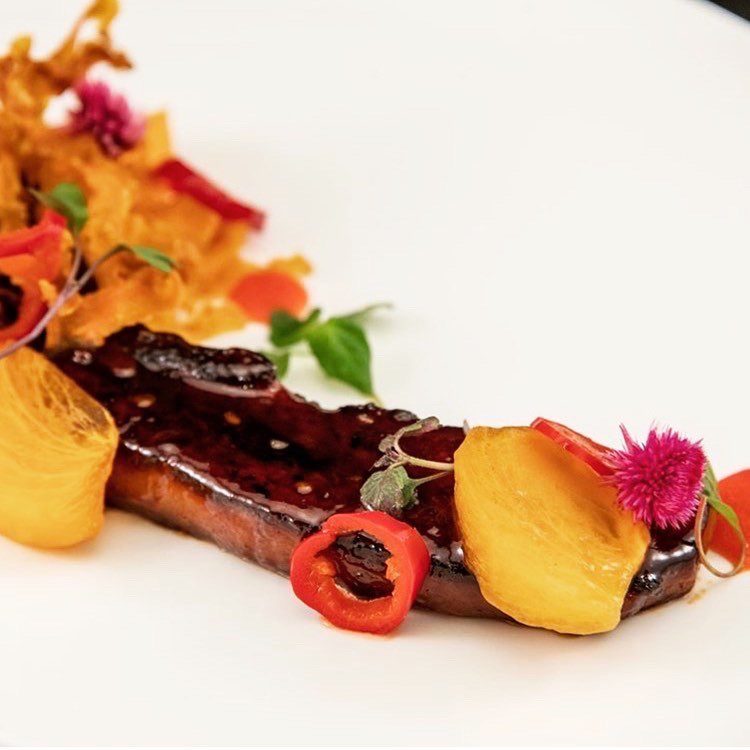 In addition to his extraordinary leadership, Chef Benjamin also brings his "modern ethnic" culinary style to Sysco. "I am fortunate to live in a city where the food culture is pure, so you can taste foods that have not been adjusted or altered to the American palate," he explains. "Once I understand a cuisine, I like to adapt it to the California scene and use local ingredients as well as other culture[s] to accomplish a more modern approach to dishes. Examples would be a Bahn mi Sopes – Gojuchang al pastor tacos – Birria Ramen."
The chef takes a holistic approach to cooking that elevates the excitement of his cuisines. "One thing I pride myself on is making sure all your senses are touched when you eat my food. I want components to pop individually when you eat them, but together they produce a harmony in your mouth. Even if something I compose seems like it won't work, I want you to know that I have done my [due] diligence to make sure it will."
Throughout his career, Chef Benjamin's only culinary rival is his most significant influencer – his mother. "Her flavors and technique were so consistent and to this day can make the simplest of dishes something to rave about. I have yet to be able to beat her in the kitchen. My food will never be as good as hers! Ever!"