For Chef Tse (pronounced "Say"), her culinary career began where her corporate career ended. After 12 years in corporate marketing for some of the country's largest companies, she was left uninspired and in need of a change. "I woke up one morning and realized my heart wasn't in my job," she recalls. "I decided to quit my job and go to culinary school. I took a leap of faith and enrolled at Le Cordon Bleu Paris." The following day, her enrollment application was accepted, and six months later, she was packing for France.
While studying at Le Cordon Bleu Paris, Tse studied pastry and cuisine, finishing first in her class in both disciplines. To apply her skills, she went to work in one of the most highly esteemed restaurants in Paris. "I found myself at Le Restaurant Guy Savoy, a three Michelin starred restaurant, and at the time, one of the top 50 [restaurants] in the world." The internship was a grueling process complete with sore feet, thirteen-hour days, sweat-drenched chef coats, and being shouted at in French. The experience was challenging yet rewarding. One of those rewards was meeting her husband.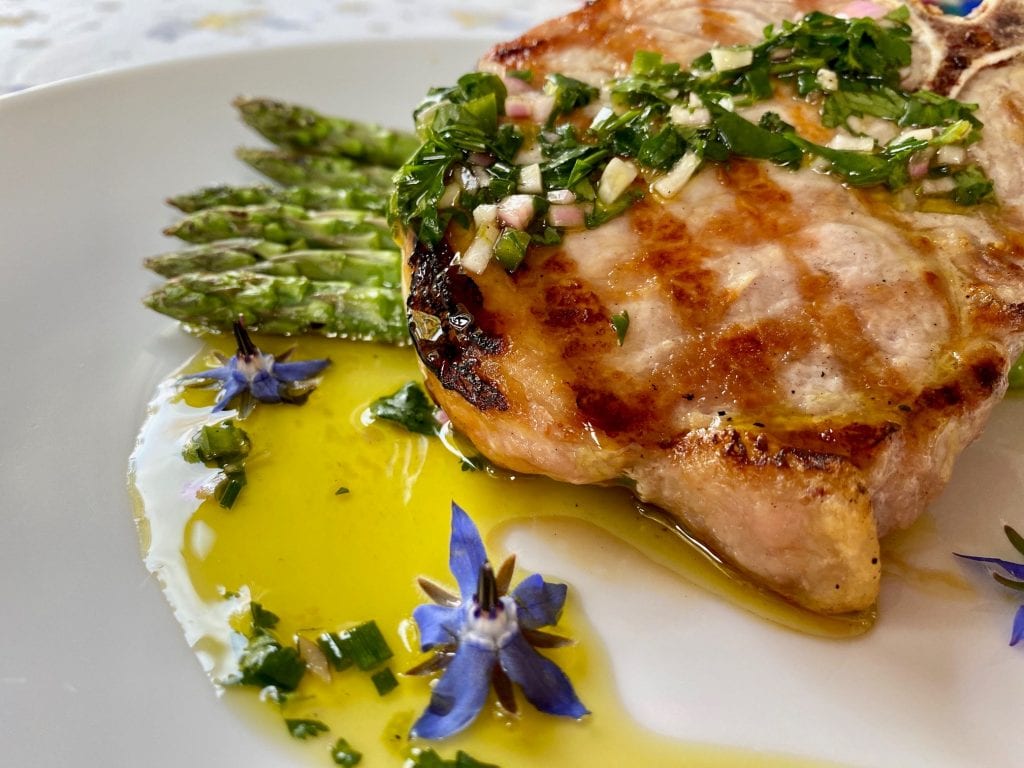 After her internship ended, Tse went on to work as a pastry chef at Pierre Herme – named after the famous French pastry chef and chocolatier. She recalls, "[while] there we made entremets (cakes), pastries and of course macarons. Macarons are my personal favorite, and we'd do about 5,000 of them in one shift." After learning all that she could in Paris, Tse returned to the U.S. and began to share her newfound passion for food with others.
She became the Healthy Cooking Ambassador for Regence BlueCross BlueShield. "[We] created healthy cooking classes, filmed a series of videos for YouTube, wrote articles, and appeared on TV," she says. "All in the name of good health!" The platform was a perfect vehicle for Tse's engaging personality and passion for food. "I have a love affair with food – one that goes beyond lifting a fork to my lips," she explains. Before long, a prominent figure in the Portland food scene noticed her talent and encouraged Tse to teach the two things she knew best – the culinary arts and marketing.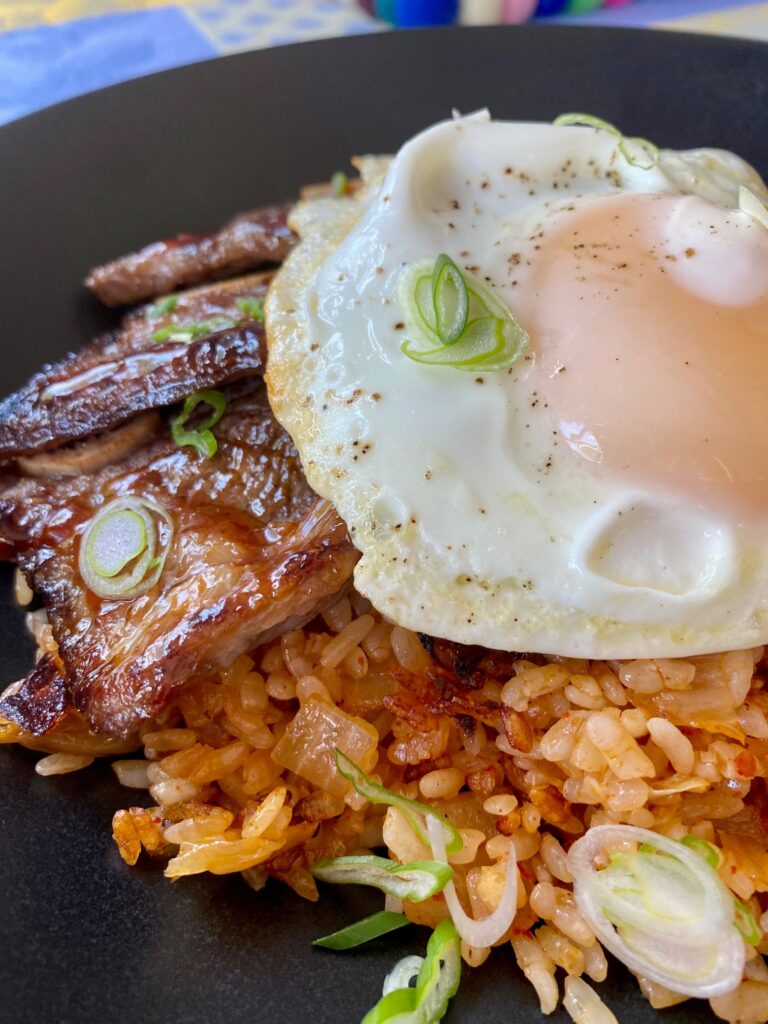 "I met Cory Schreiber, one of the founding chefs of the Portland restaurant scene, and he suggested [that] I start teaching students. I started teaching culinary [skills] and marketing as an adjunct instructor at The Art Institute and soon learned teaching was my passion," says Tse. She eventually moved on to teach full time at Le Cordon Bleu Portland, before taking a chef instructor position at Oregon Culinary Institute. In 2019 Cory Schreiber reached out to Tse once more, this time to ask if she would be interested in working for Sysco. "When your mentor calls you and asks you a question like that, you say 'YES'!" she proclaims. For just over a year now, Chef Tse has been a proud Sysco Culinary Consultant.
She offers Sysco customers a wealth of knowledge and the benefit of her culinary style and philosophy. "I prefer to cook simply with really good ingredients," she says. "I'm a huge fan of supporting local farmers and choosing seasonal products." Tse is inspired by the food ingredients found in her home state. She explains – "Oregon has such a bounty of amazing ingredients: huckleberries from the mountains, salmon from the ocean and rivers, wild mushrooms from the forests. It's like a chef's dream!"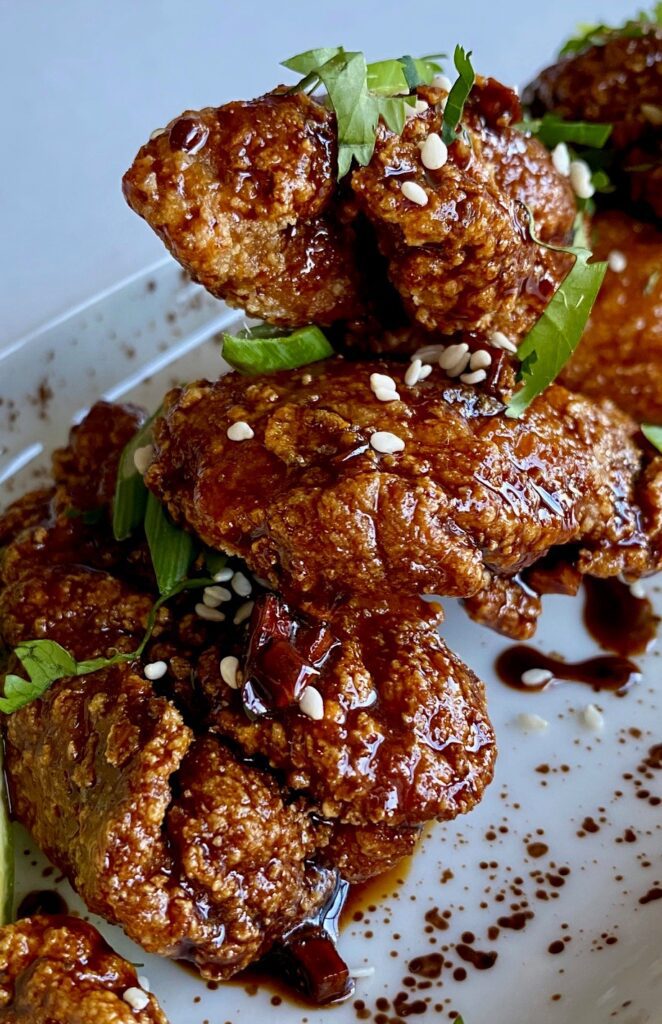 Beyond culinary expertise, Chef Tse is a wealth of wisdom and encouragement for Sysco customers. "I truly care about each and every [customer] and just want to see them succeed," she explains. That support is essential as the foodservice industry responds to the global health crisis. "Focusing on keeping our customers open and helping them develop new strategies is paramount to the success of this industry." She is passionate about supporting farmers during this challenging time. "We need to support more local farmers. They are a huge resource in our community, and by buying from them, we keep our economies healthy."
The journey from corporate marketing to culinary consultant has not been comfortable, but it has been fulfilling. Chef Tse is no stranger to challenge, and now she hopes to encourage others in the foodservice industry to preserve during this time of uncertainty. "Do not give up! This is probably one of the most important and most difficult times in our industry. We need to come together, dig down deep, and find creative ways to keep ourselves afloat. Even though the situation looks grim, there are many glimmers of hope. Find a mentor in the industry and keep marching forward!"