Women are a valuable part of the Sysco story and are an invaluable asset to the foodservice industry as a whole. On this International Women's Day, we honor eight extraordinary women and their stories of perseverance, ambition, and creating a better world for women in business and beyond.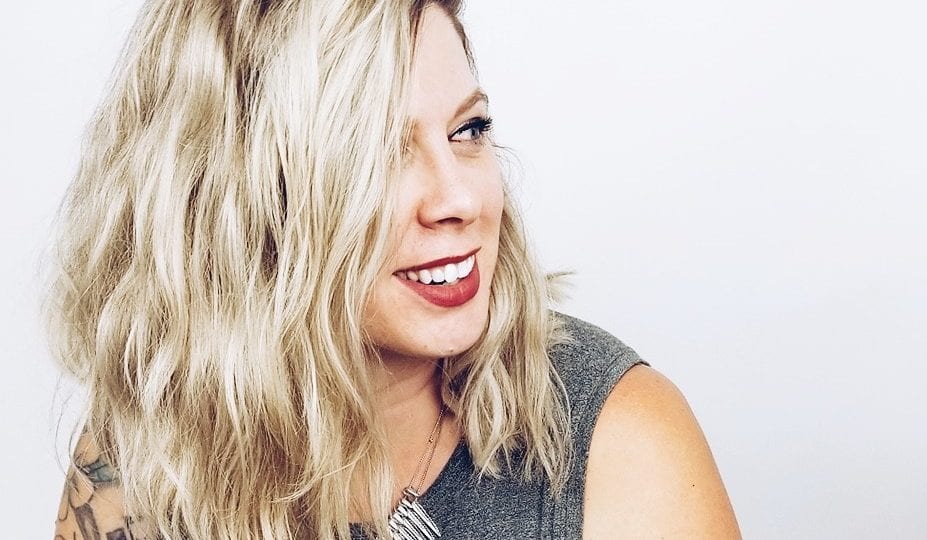 Sisters in Cheese
Chelsea Johnsen, with Sisters in Cheese, located in Madrid, Iowa, has been working with Sysco for two years. She credits her success to old-fashioned hard work, taking risks, and staying adaptable in an ever-changing market. Her biggest realization is that there is no real failure, there is only feedback. Every outcome provides an opportunity to learn, grow, pivot, or scale – and no effort is wasted.
Chelsea believes that although more work must be done to ensure equality for women in business, considerable strides for gender equity have been made. According to Chelsea, "All-in-all, I think things have gotten better. There is still a ton of work to do, of course, but the number of women I know who have dared to pursue entrepreneurship is ever-growing. I do think that it's still way too difficult for a lot of women to break into more male-dominated industries, so I hope to see more of that in the coming years."
Sisters in Cheese's regular staff is composed solely of women who believe in collaboration over competition. Chelsea's staff members often remind her of the great work that she is doing by telling her how much they love their job and the work environment that she has cultivated.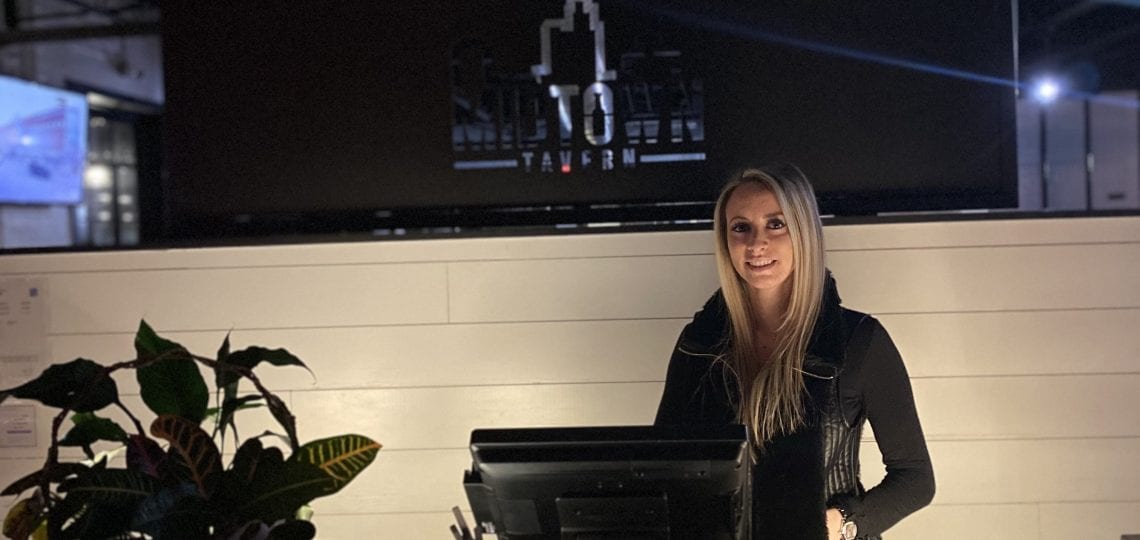 Midtown Tavern
Susan Schall with Midtown Tavern, located in Charlotte, North Carolina has been working with Sysco for a little over a year. She credits her success to her tireless commitment to her business and resilient work ethic.
Throughout her career, Susan has not always gotten the acknowledgment that she is due. First-time guests often assume that she is a waitstaff member rather than the restaurant's owner. Susan currently mentors female staff members as part of her commitment to guiding aspiring female entrepreneurs through the journey of business ownership.
Susan has assisted her mentees with filing legal paperwork, marketing, and other aspects in preparing to launch a business. The majority of Midtown Tavern's management team is composed of female staff members. Susan believes that female employees bring a unique perspective in managing the daily business operations. According to her, "It is a great opportunity to instill my knowledge and experience to other woman!"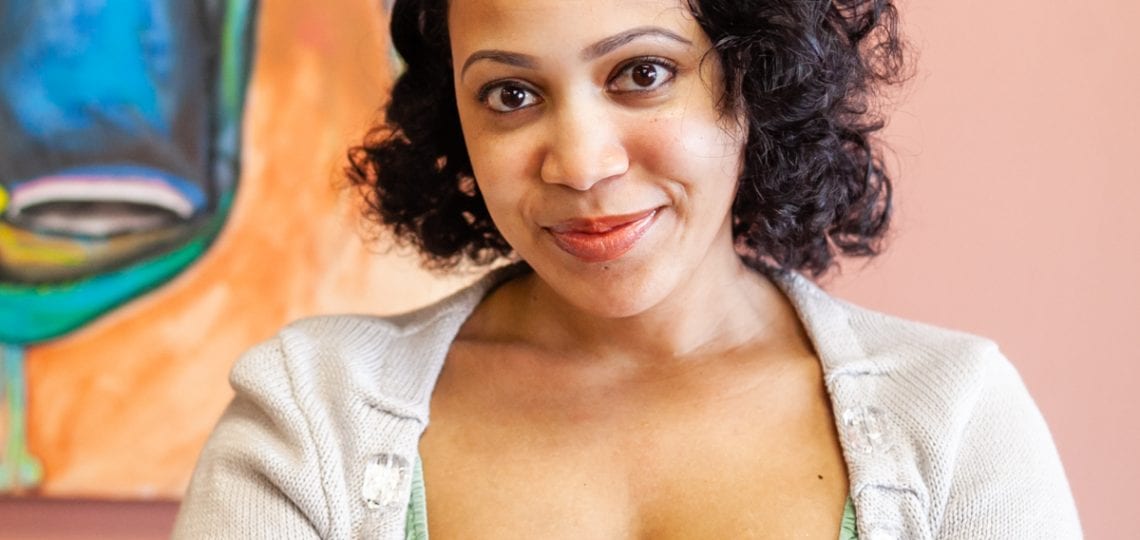 V's Kitchen
India with V's Kitchen has been thrilled to work with Sysco and share their family's traditional southern cooking with the city of Durham, North Carolina, for ten years. She explains, "As a woman and a minority, people often underestimate me and challenge me in ways that can be exceedingly difficult. I have been disrespected, talked down to, and even demeaned. I found strength in being a black woman and realized that no one can get in the way of my dreams or goals."
India loves empowering women and believes they are intelligent, capable, and valuable to the workforce. Her manager, who is a woman and her right-hand employee, has been loyal to her for years. India believes there is strength in numbers and more women-owned businesses now than ever before.
Beachcorner Bar & Grill
Gina Perret owns Beachcorner Bar & Grill, located in New Orleans, Louisiana. Sysco has supported the no-frill sports bar for 27 years. Gina's mother and father purchased the restaurant from Gina's grandmother as a gift to their daughter. The first ten years of running the business were challenging, as Gina strived to raise her young children while navigating the restaurant industry.
One of the contributing factors to Beachcorner Bar & Grill's success is Gina's willingness to get her hands dirty. By setting an example through her actions, Gina shows her team that she values each of them, and all they bring to the business. When it comes to women owning businesses, Gina believes it does not matter who owns the business, as long as the business owner is passionate and fully present in all that they do.
According to her, "Women are stronger than people give them credit… I have trained many people, and everyone has started in the same position. They can complete the task and work hard to make a great income. My employees keep proving themselves repeatedly!"
Sweet Endings Desserts
Judy is the owner of Sweet Endings Desserts, located in West Palm Beach, Florida. Sysco has worked alongside the gourmet dessert company for 30 years. Judy's passion for scratch-baked desserts has been the key to her success over the decades. Real ingredients mixed in-house go into every item made at the bakery.
A quote and philosophy on life that Judy's father instilled in her was – "You will meet the same people on the way up as on the way down." Those words of wisdom and Judy's own commitment to achieving her goals have led to sales that caused her father to literally fall over with shock and surprise.
Judy believes that women have much more respect now in business then they did when she began thirty years ago. Her advice for women wanting to start their own business is "Do not give up. If you believe in yourself and your passion, you can do it. There are so many obstacles and so many ups and downs. I believe in following your vision. If you see it and imagine it, you can do it!"
Ashville General Store
Jackie Francis owns Ashville General Store, located in Ashville, New York. For 14 years, Sysco has worked alongside the restaurant that serves American food and delicious pizzas.
After walking into a neighborhood general store at the age of five, Jackie knew that she would open a store just like it one day. The store had everything a family needed and gave her a rush of excitement every time she walked through the doors. Making that dream a reality has not always been easy for Jackie. She finds it challenging to be a woman in leadership due to gender norms. By nature, Jackie is a nurturer, a personality trait that can often be undervalued in a business setting and misinterpreted as weakness compared to more authoritarian leadership styles.
Like many women in the workplace, Jackie works to manage the contrasting demands of maintaining a healthy business and thriving personal life. She diligently works to reframe the negatives thoughts and guilt that come with not being able to "do it all", to ensure that what she can do, is done with a full commitment.
Jackie's advice to women aspiring to start their own business is, "Don't be afraid. Remove your preconceived notions of people. The key is to bring out the best qualities of each worker because we are all different and everybody brings something different to the table."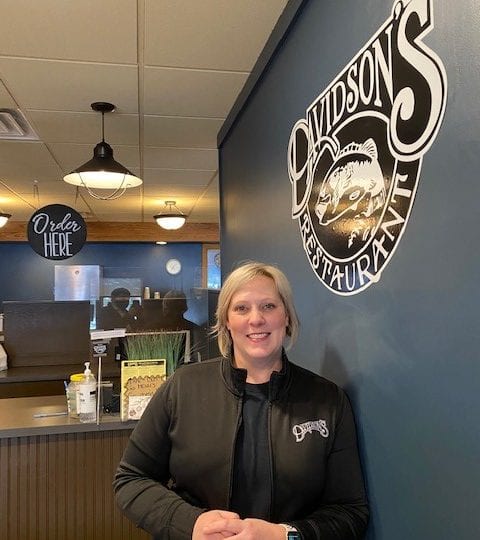 Davidson's Restaurant
Leslie Davidson Genareo is the proud owner of Davidson's Restaurant and Tavern based in Canfield, Ohio. Davidson's restaurant has been a Sysco customer for three decades and counting.
Leslie attributes her decades of success to her family that instilled in her the value of hard work, perseverance, and dreaming big. Leslie's mother and grandmother worked in the restaurant industry, despite being part of a generation of women who were not expected to work outside the home. The example set by the women before her gave Leslie a strong foundation to build her restaurant and instill in her staff the values that she has grown up with over the years.
Each member of the restaurant's diverse staff offers something meaningful and unique to the business. Leslie believes that companies need a healthy balance between males and females to create a thriving workplace dynamic. According to Leslie, "We find females to have great success as cooks, and they tend to be great at multitasking!"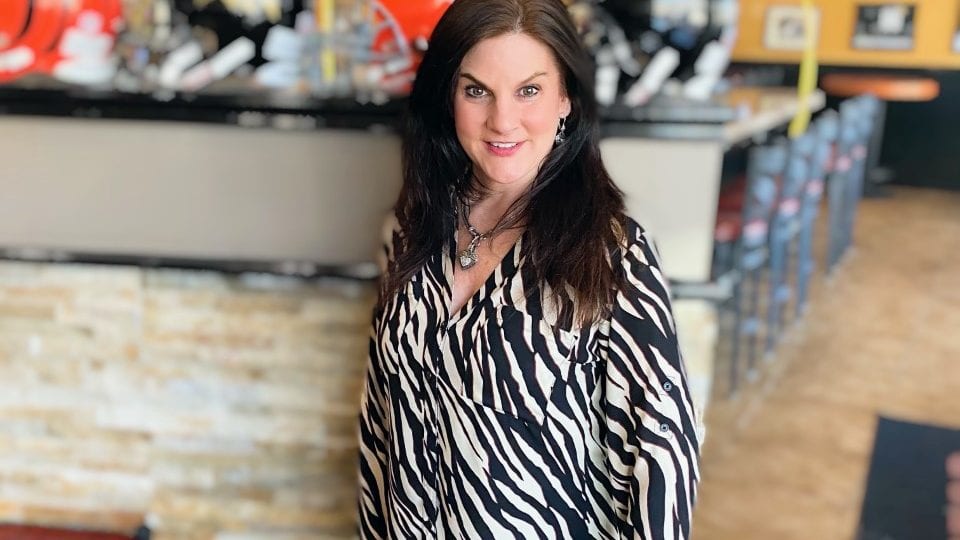 Allstar Sports Bar & Grill
Cassie Butya is the owner of Allstar Sports Bar & Grill based in Canonsburg, Pennsylvania. For 13 years, Sysco has served the family-owned business known as an elevated sports bar that prepares fresh, scratch-made food daily.
Allstar Sports Bar & Grill's long-standing success is built on Cassie's leadership in creating a space where the staff thrive and strong customer relationships are built. Cassie's two sons and a number of female employees make up her team, and are considered one of the most valuable assets to her business.
The nature of owning a restaurant requires long hours and weekends spent away from family, a challenge that Cassie knows all too well. The never-ending pursuit of work-life balance can be overwhelming, but Cassie has always taken on the challenge and committed fully to all that she sets her mind to achieve. Her advice to other aspiring female entrepreneurs – "Go in strong and do not allow employees to try and take advantage of them in a leadership role."
Sysco Celebrates International Women's Day
We are grateful for our diverse partnerships, as they have shaped us into the national leader in foodservice that we are today. We are proud of our partners and their many contributions to their businesses and society. Happy International Women's Day!