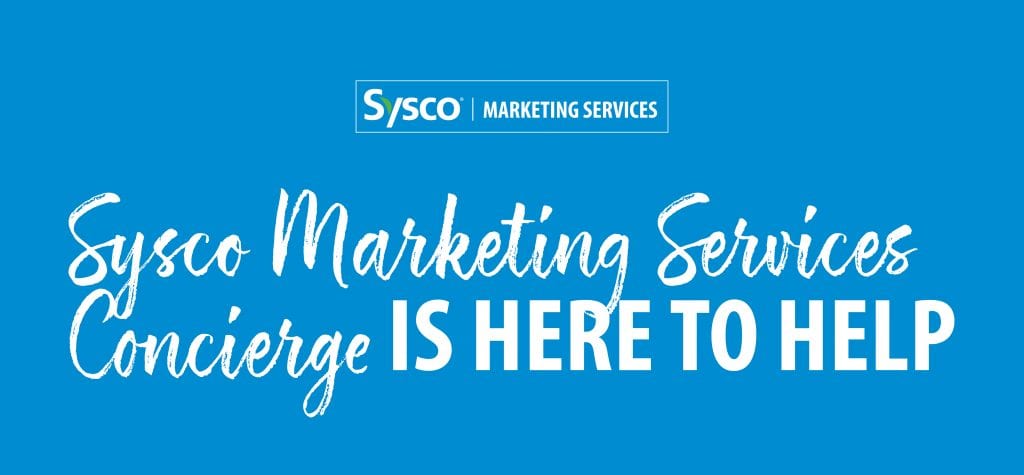 Marketing Services Concierge
Connects Customers with Solutions
With the
outbreak of COVID-19 and restrictions on consumers dining in restaurants, more
operators are shifting their business to focus on creating off-premise, takeout
and delivery solutions. For some, creating an off-premise dining occasion can
be a challenge even if delivery is already a part of their everyday operations,
and for those who don't have an off-premise program, they can be losing vital
revenue.
Sysco Marketing Services is here to support you during this uncertain time. Whether you need assistance with developing carryout menus or additional information on our third-party service partners, Marketing Services has a team of consultants available and ready to assist.
Value added
services and resources available through Marketing Services' concierge include:
Creation of limited carryout and delivery menus
Creation of marketing collateral – posters, thank you and bounce back "buzz" cards, coupons, banners and more
Menu Analysis
Creation of Pop Up Shop menus and marketing collateral
Informational resources on local relief funds by state
Information on the CARES Act for SBA loans
Connection to service partners to setup a website, online ordering, and delivery services
Assistance with social media messaging
Access to helpful, self-service tools such as Sysco | Studio
Marketing
Services' tools, tips, and solutions are available to help you continue to
develop your business and utilize smart ways to adapt to the global pandemic by
encouraging communication and engagement with consumers, the local community,
and business partners.
To enlist the help of Sysco Marketing Services and find out more about these value-added services, please call at 1-800-380-6348, email info@syscomarketingservices.com or visit www.syscomarketingservices.com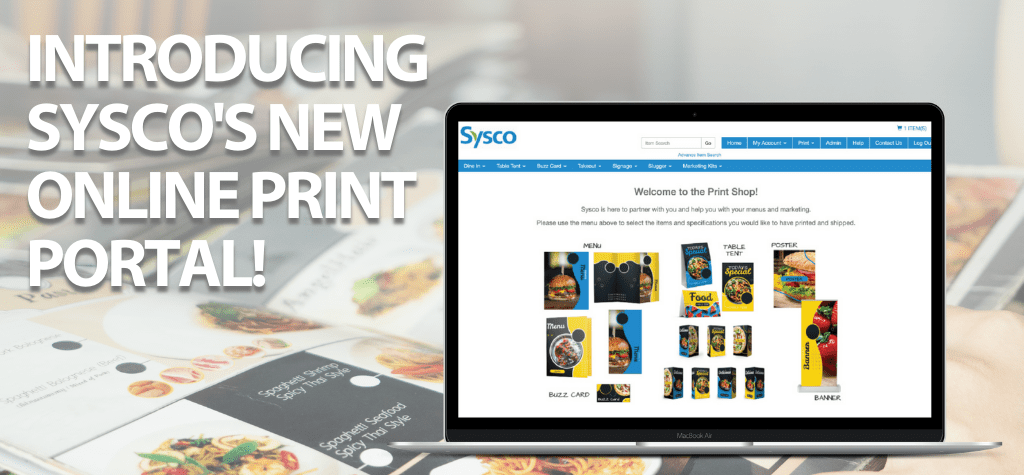 The Sysco Print Shop provides print services for all your menu and marketing needs.
Our new print portal allows Sysco customers to directly upload and pay for print services; includes everything from menus and table tents, to window clings and banners. Need something different? You also have the ability to request a custom quote through the portal.
4 Reasons to Try
Value: Pre-negotiated rates for savings on every product.
Convenience: Order anytime, anywhere.
Service: Exceptional service available through our print partner.
Flexibility: Upload your own print ready files.