As more and more restaurants open up, hygiene is everything. Sysco is your trusted partner as you navigate the new health and safety codes and work to keep your consumers and staff safe. Feel confi-dent starting with these essential products to disinfect your front and back of house, and to protect your workers, as we enter the new industry normal.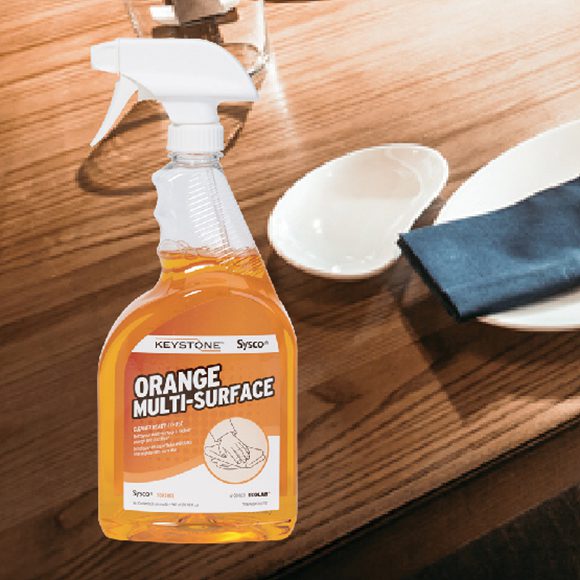 Keystone Orange Multi-Surface Cleaner
The first thing guests see when they walk in determines their overall impression of your establishment. This product is effective on walls, floors, countertops, equipment, glass surfaces, mirrors, Plexiglas and plastic.
Keystone Bleach Disinfectant Cleaner
You need a disinfectant cleaner you can rely on. Keystone bleach is an EPA-registered solution specially formulated to kill 99.9% of germs, including cold, flu, norovirus and hepatitis A, while providing a simple all-in-one cleaner and stain remover.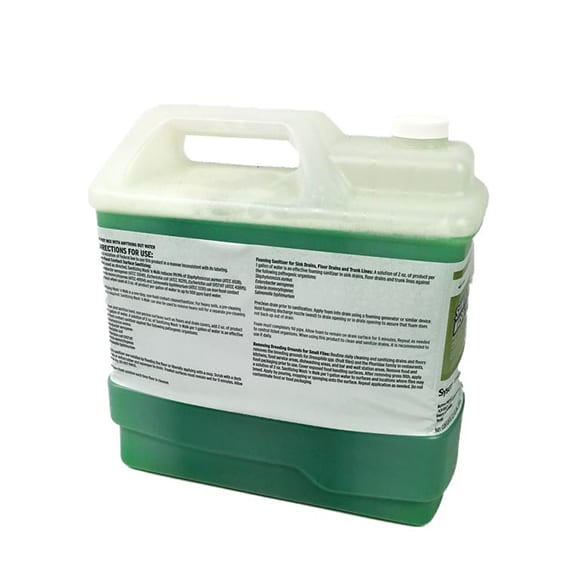 Keystone Sanitizing Wash 'n Walk
Clean floors are a must-have for hygiene and safety. Keystone Wash 'n Walk kills 99% of harmful bacteria on floors and in drains, creating a cleaner, safer kitchen. Without requiring a rinse, this product saves water and eliminates "grease banks" that build up on floors.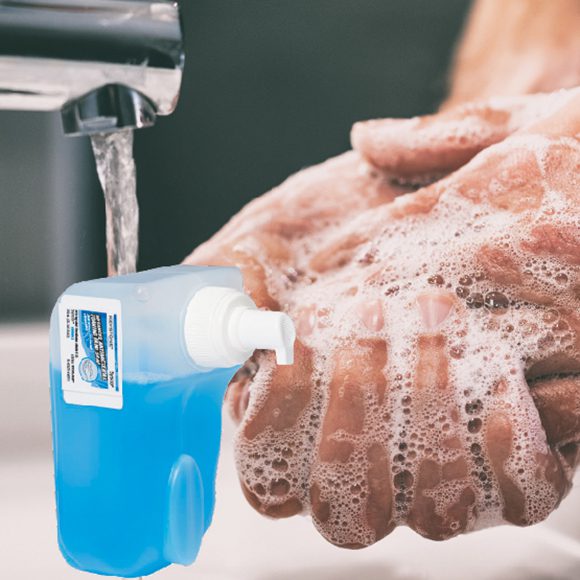 Keystone Advanced Antibacterial Foam Hand Soap
This foaming soap is effective on germs and bacteria to help reduce food safety risks. Compared with traditional liquid hand soap, this foam soap provides up to 30% more doses per ounce, providing value while moisturizing hands.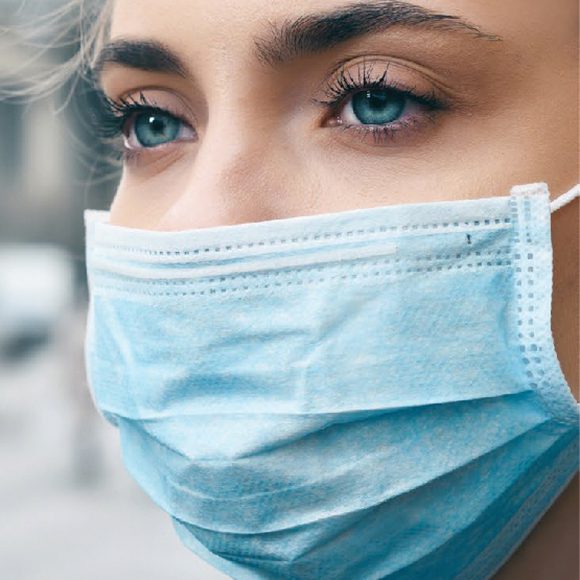 3-Ply Disposable Mask
A Class 1 disposable surgical mask certified by the FDA, this mask is suitable for most faces as it adapts to facial contours. It offers a bacterial filter, preventing harmful airborne particulate matters and aerosols from penetrating.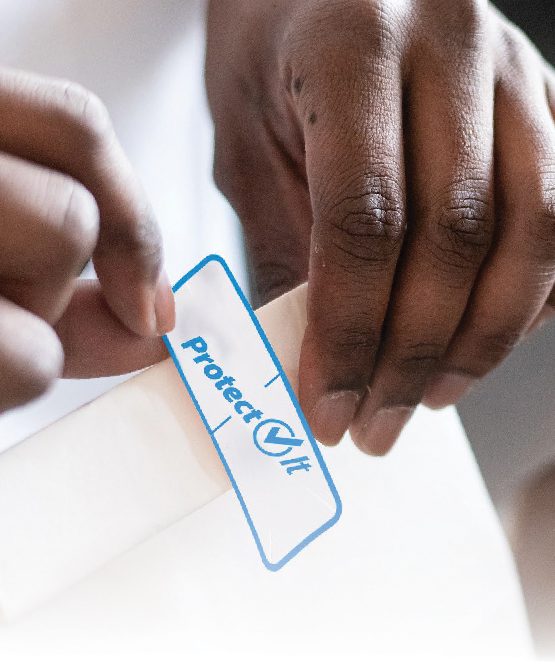 Sysco Classic ProtectIt Tamper Evident Labels
Give your delivery consumers peace of mind with special tape that breaks if tampered with. Designed to adhere to a variety of packaging options, these labels feature an aggressive adhesive, making them tamper-evident.
Looking for more information about how to safeguard employees and guests against COVID-19? Get important guidance for cleaning and disinfecting your operation from Keystone and Ecolab.