Spring and summer holidays are a perfect time to make your dessert menu shine by showcasing innovative ideas that are sure to surprise and delight your customers.
Miniature desserts are a hit all season long. They can be offered not only for post-lunch and dinner treats, but as anytime snacks or on the go. Smaller desserts offer better portion control and give guests the chance to explore different tastes and a variety of flavors. They're also easy to put together with thaw and serve and ready to bake scratch-ready products. Sysco's Cutting Edge Solutions now features two exclusive, new individual portion desserts that are perfect for any dessert menu, as well caterings, buffets, and to-go business. Dense, rich, and exceedingly moist, the Olive Oil Citrus Cake is made with real lemon and orange juice for a delightful citrus punch that fits beautifully with the season. The Basque Cheesecake has a light, souffled interior and delicious, caramelized interior that can easily be dressed up with a variety of sauces, fruits, and nuts. Create "dessert shooters" by layering scoops of Sysco Imperial Old Fashioned ready to bake Blueberry Pie with Greek yogurt accented with honey and cinnamon and topped with a rich and crunchy pie
crust streusel.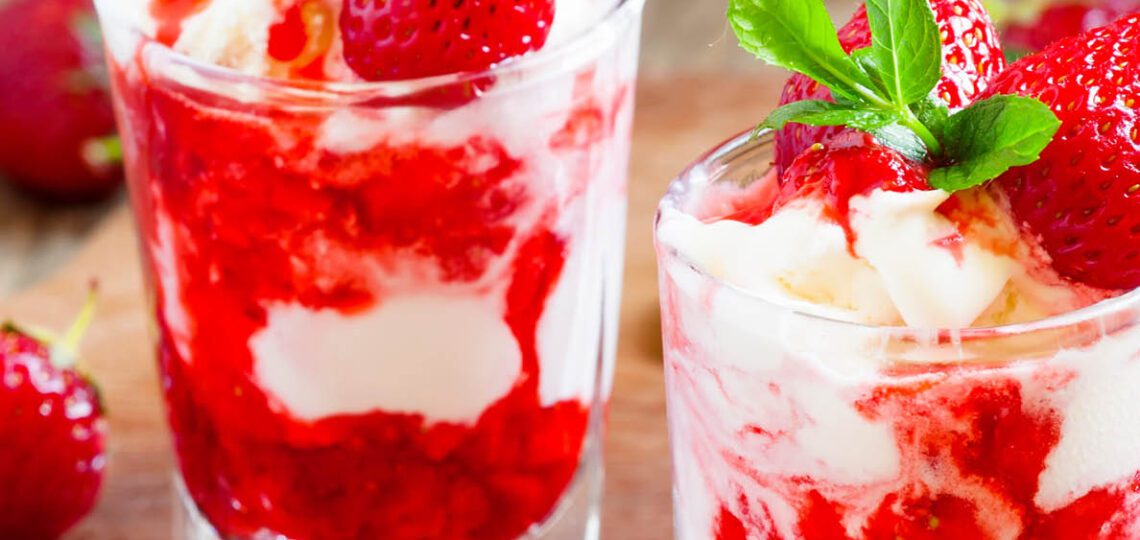 Easter and Mother's Day are especially big with the brunch crowd and buffet-style celebrations are a great way to serve large groups and introduce them to new items and flavors. As a sweet ending to all the savory selections, set up a dessert station where guests can mix and match options to create their own unique treats. Offer sliced or miniature servings of different cakes, pies, cookies, and bars along with a variety of sauces, dips, fruit coulis, and flavored whipped creams. Don't forget to serve toppings like candies, crushed cookies, nuts, marshmallows, and fresh fruit to add color and texture to each masterpiece. Use this same premise to design dessert charcuterie boards as portable, to-go options for family gatherings at home. Guests still get to try and sample a variety of tastes, and operators can command a premium price point with an artfully arranged board.
Father's Day is another great opportunity to promote desserts while also tapping into new trends. Cocktail-inspired desserts are increasingly in demand and a perfect option for Dads looking to indulge. Add bourbon to Baker's Source Classic Chocolate Cake Mix for a rich, luxurious batter and top with an alcohol-infused "hard" sauce for a decadent spin on a traditional cake. No time to bake? Plate slices of thaw and serve chocolate or vanilla cake and add a boozy chocolate sauce or flavored whipped cream laced with liquors like bourbon, Amaretto, or Bailey's. Spiked milkshakes are also an easy way to incorporate different liquors and create an endless selection of flavor profiles. As a creative twist to the childhood "Cookies and Milk" classic, add cookies to the blend, then top as a garnish for a nostalgic touch and "instragrammable" visual appeal.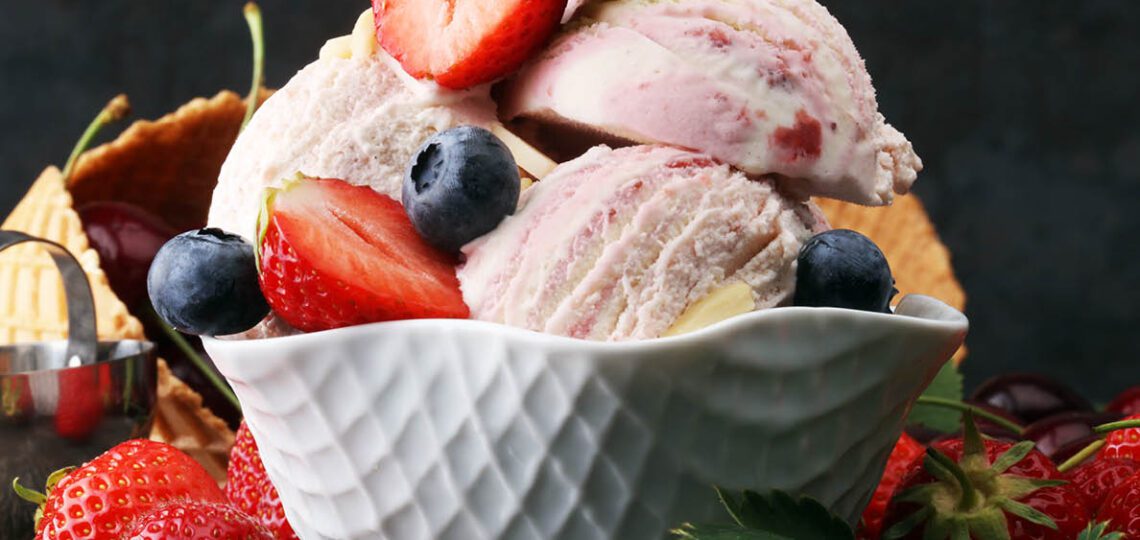 Fourth of July is all about the red, white, and blue, and packaging patriotic-themed desserts as a togo option is a great opportunity for customers to boost profits by targeting guests who are hosting backyard barbecues and other gatherings. Keep time and labor costs down using thaw and serve and ready to bake scratch-ready products. Create dessert skewers with Sysco Imperial New York-style Cheesecake Cubes interspersed with strawberries or raspberries, blueberries, and marshmallows. Layer white cake with homemade blueberry sauce, whipped cream cheese topping, and strawberries for a red, white, and blue trifle. Use Baker's Source Classic Blueberry Muffin Batter to make a classic Bundt cake and serve with a side of macerated strawberries. For ultimate ease, start with Sysco Classic's thaw and serve Red Velvet Cake with cream cheese icing. Simply coat the cake in red, white, and blue sprinkles for a festive wow factor.
The warmer weather of late spring and summer are great for featuring gourmet ice cream sundaes. Begin with Wholesome Farms Supreme Vanilla Bean Ice Cream and then add endless sauces and toppings, cake, pie, and cookie pieces, grilled or baked fruits, candies, and nuts to create the ultimate summer treat. Cross-utilize ice cream and keep the spirit of summer strong with ice cream cookie sandwiches. Sandwich chocolate or vanilla ice cream between two Baker's Source Classic Chocolate Chip Cookies and roll in sprinkles, mini candies or chocolate chips, nuts, or other toppings. Experiment with different ice cream flavors and cookie varieties to create endless combinations.