For 15 years, Cameron Catering has served seasonally fresh fare made with sustainable, local ingredients. The Seattle-based catering company has a reputation for creating some of the most innovative and thoughtfully constructed menus for corporate, non-profit, social and family gatherings alike. Suzanne Cameron is the proud owner of Cameron Catering. Her artistic flair and passion for sustainability are woven into her company's very fabric and are part of what makes her business a meaningful part of the community.
Suzanne is a New York native who always had an eye for food. Her professional cooking career began after college when she moved to the Aleutian Islands in Alaska. Suzanne worked as a kitchen manager at an oil exploration camp and a seafood cannery. After perfecting her craft, Suzanne decided to commit to learning all that she could in the culinary world and create a way to do more of what she loved.
Before long, she opened her first business – a deli and catering service in Seattle, Washington. Eventually, Suzanne sold the business and took a hiatus from the culinary pursuits to become an artist and teacher for Seattle public schools. After ten years of teaching art in the classroom, she decided to return to the culinary arts. In 2005 Suzanne founded Cameron Catering and has been going strong ever since.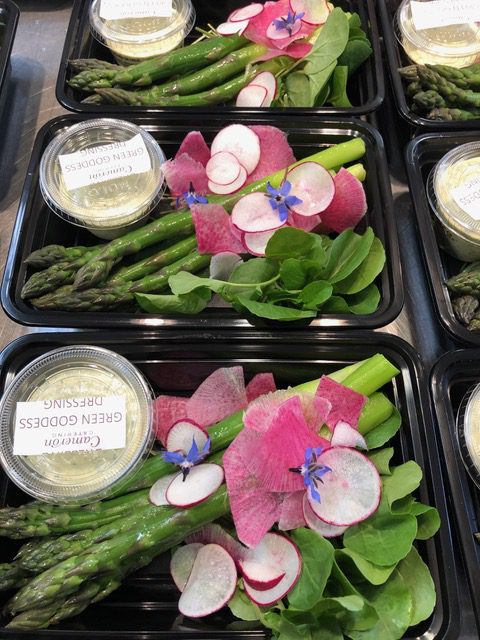 Suzanne's travels to countries like Morocco inspire Cameron's worldly menu items like Lamb Kofta, and Roasted Chicken with Pickled Lemons and Mejadra. Suzanne and her team are meticulous in their efforts to preserve the cultural authenticity of every dish they serve. "We research online and through the public library for historical and ethnically appropriate food and decor," she explains. No matter the country of origin, all dishes are made with fresh local produce and showcased with natural elements like flowers and foliage whenever possible. Suzanne explains – "we make almost everything from scratch, using very little processed food. Customers can always expect a diverse menu of fresh, quality ingredients sourced locally, and prepared to preserve cultural authenticity and flavors."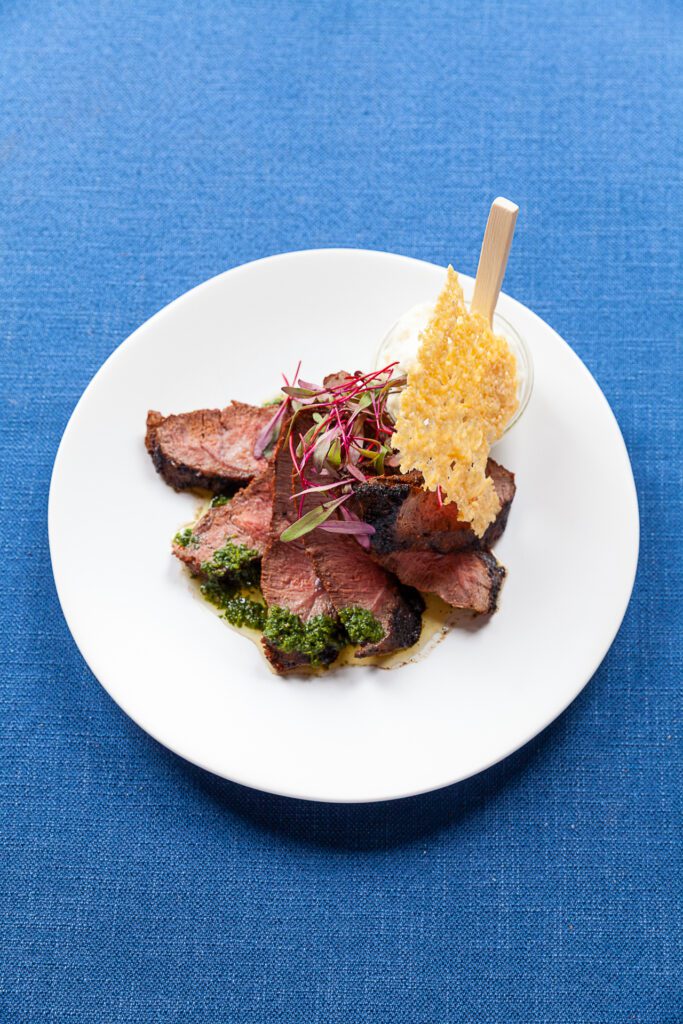 Suzanne is deeply passionate about sustainability. "I have children, so leaving the earth in a better place has always been important to me," she says. "At Cameron [Catering], we have always believed in leaving the smallest footprint possible. Pre-pandemic, we used only real dishes or 100% compostable products. We try and purchase products with the least amount of packaging and recycle and compost all that we can."
Suzanne never backs down from a challenge, and no matter how elaborate, exquisite, or uncommon the request, her team always rises to the challenge. Sysco is proud to support visionaries like Suzanne. "Unlike a restaurant, every event for us is different," she says. "After we dream up something crazy we ask Sysco how to help us pull it off. We work with our rep and Jeff Cox [Sysco Culinary Specialist] to find the right products for our client's needs. We have participated in some special sessions to showcase products that would work well for our clients' different needs."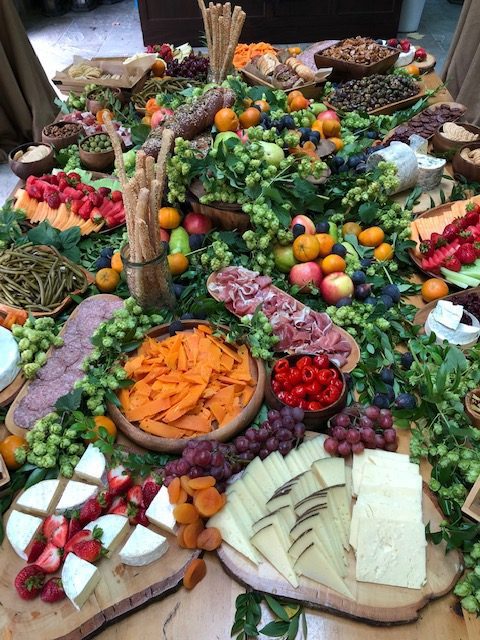 Cameron Catering's Executive Chef, David Thierry works to bring menu concepts to life and has full confidence in Sysco's ability to support their efforts. He explains, "one thing I value with Sysco is the knowledge of a lot of their sales staff and [consulting] chefs. They bring us in and show us products and cook up things…and the customer service aspect is really good. We value that. I can call [our Sales Consultant or Sysco Chef] and say, 'hey, I'm trying to do this one thing for this one menu, do you have a product that would work for me', and I always get really good feedback. That's the influence that Sysco has. It's just trying to help me navigate through all the products they have, but doing it with the knowledge of cooking in the business that we're in so that you know their suggestions aren't just sales suggestions. They're options that will really work."
Although the pandemic has disrupted the event industry, Suzanne has found inventive ways to keep her business. Customers can now look forward to services like Cameron To-Go, a delivery and pick up version of her standard catering service. For individuals looking for a wholesome meal, the Cameron Dinner Program offers chef-prepared dinners for two with a menu that rotates weekly. Customers can also pick up "heat and eat" items for the fridge or freezer through the Pantry Pick Up service.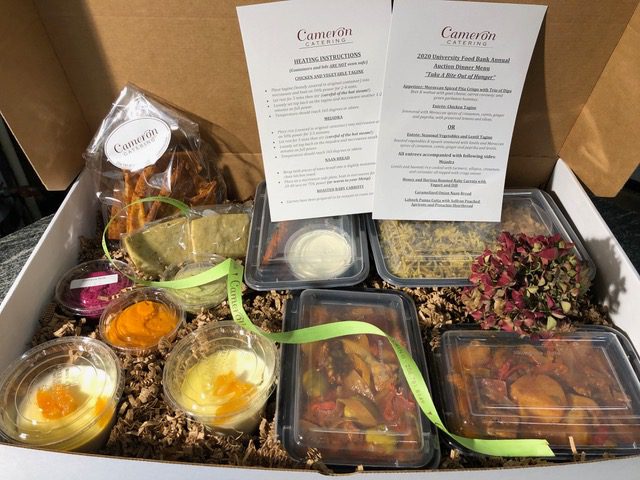 Suzanne is also unphased in her efforts to support philanthropic partners in the community. For years, Cameron Catering has been dedicated to providing food at nonprofits events that champion various initiatives. This year Suzanne is helping galas go virtual by providing physically distanced dinners for two. Suzanne explains, "my own personal involvement with a nonprofit helps us connect with nonprofit committees, and we share ideas for many added amenities to help them raise their goal." For two decades, Suzanne has been an active member of the American Parkinson Disease Association, Northwest Chapter, with much of that time spent as the Gala Chairperson.
This organization holds special meaning for her, as her husband is bravely living with the disease.
Although things are different this year, Suzanne and the team at Cameron Catering are more dedicated than ever to supporting their community. If you live in the Seattle area and would like to experience the Cameron Dinner Program or book Cameron Catering for your next event click here for details.