When Dustin Maquet founded Maquet's Rail House in Pekin, Illinois, he thought he was opening a simple craft beer bar. What he got was a popular restaurant and bar that grew at a pace Dustin never imagined. The modest food menu that accompanied the extensive selection of craft beers and wines, soon expanded to include appetizers, burgers, salads, and more. Last year Maquet's Rail House increased menu sales by adding yet another popular item to their menu with the help of Sysco Marketing Services.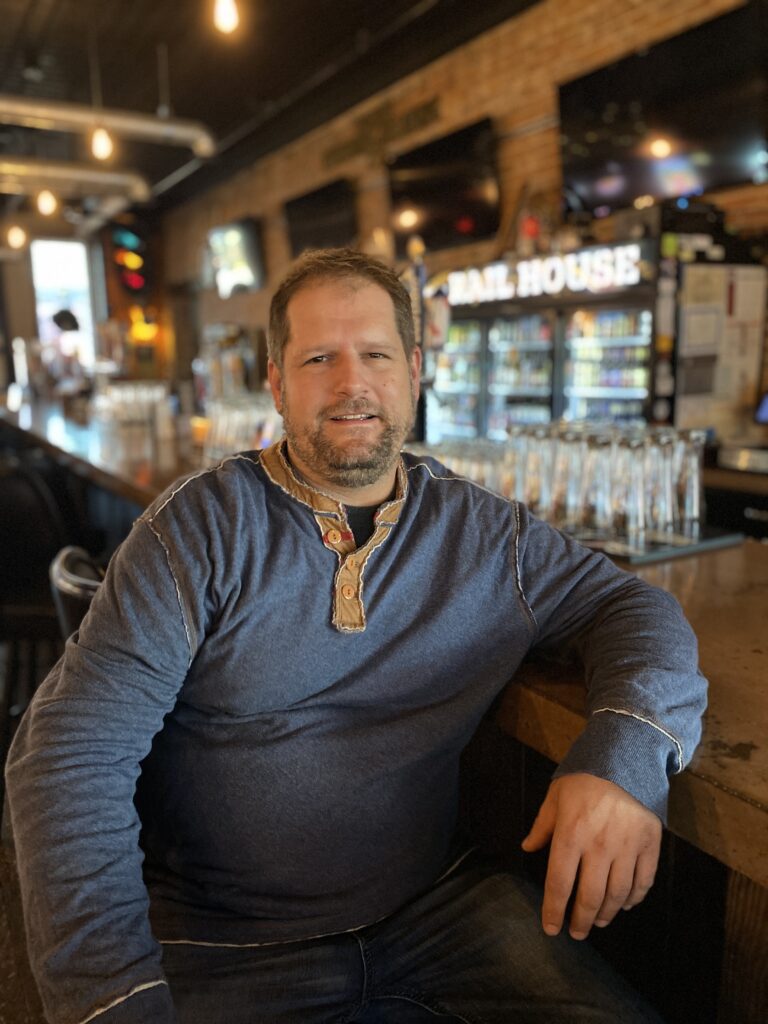 Dustin opened Maquet's Rail House in August 2014 while still working his day job as a product support sales rep at Caterpillar, Inc. The craft bar featured an extensive selection of drink options and a minimal food menu under the assumption that patrons would be more interested in the bar's pours than its plates of food. To Dustin's surprise, the limited food menu drove the restaurant's popularity. To meet the demand, Dustin quit his job at Caterpillar and fully dedicated his time to the restaurant. As the menu expanded, so did the wait staff, many of which are still working at Maquet's Rail House today. Within a few years, the restaurant was bursting at the seams with staff, customers, and an extended menu.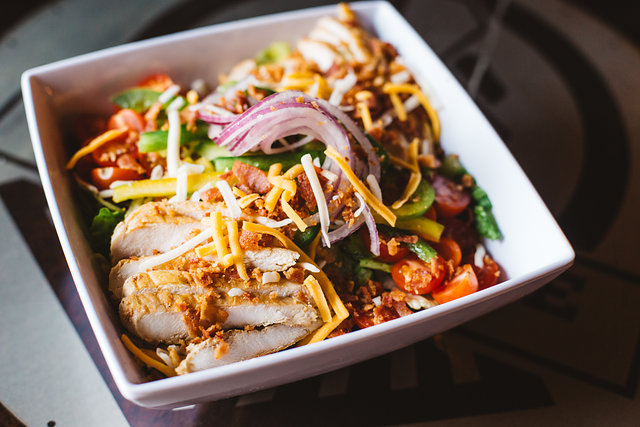 Today, Maquet's Rail House menu includes bar food staples like chicken wings, and yet reached beyond the expected with savory bites like Garlic Knots and Fried Mushrooms. Customers look forward to hearty salads, wraps, sandwiches, and burgers made with local ground beef. The bar has an extensive selection of craft beer, both on draft and in bottles, along with wines, bourbons, and single malt scotches.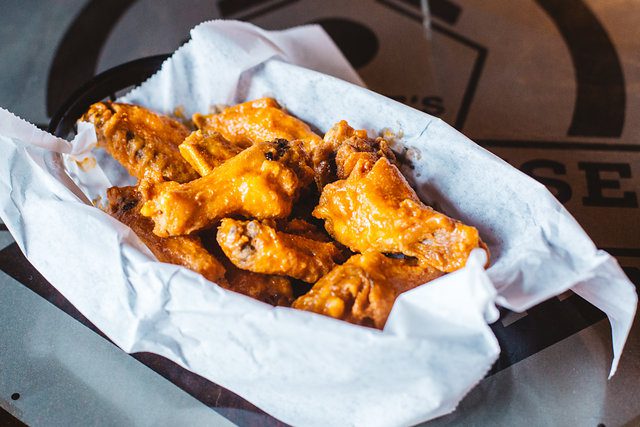 In 2019 the restaurant and bar expanded by purchasing a neighboring historic building built in the early 1900s. Dustin added authentic Italian pizzas to the menu. All ingredients used to make the pizzas are carefully selected. "I'm all about high quality," says Dustin. "I don't shortcut anything on cost." Even the brick oven that bakes the pizzas was handmade in Naples, Italy, to ensure that diners get the authentic Italian experience. Pizzas on the menu include traditional favorites like the Margherita pizza, along with their signature pizza – The Rail House that includes pepperoni, peppadew peppers, with fresh parmesan and Mike's Hot Honey finish.
Their Sysco Sales Consultant, recommended that the pizzas be included on the main menu to increase pizza sales. Although Dustin wasn't sure about the concept, he was willing to try something new, and the risk was well worth the reward. "Our pizza sales went up approximately 42% after putting pizzas on our regular menu," he recalls. "Previously, we only used table tents for pizza. Putting them on a 'real' menu definitely helped drive additional sales to that part of our food business." As the sales consultant would say, "menu engineering can help sales."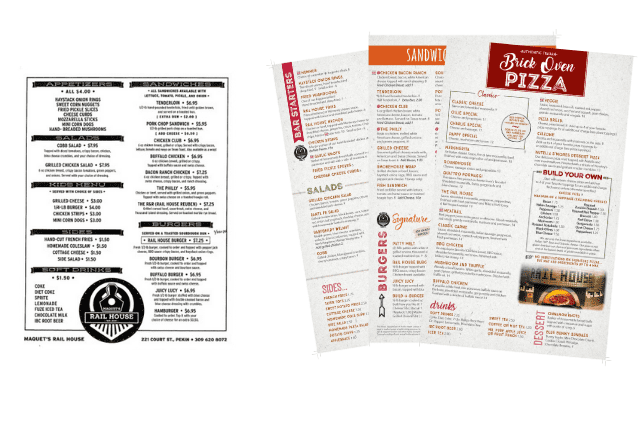 Due to the pandemic, many of those pizzas and other menu items are part of carryout and curbside orders. "Our town was really supportive…with curbside service when all this first started," says Dustin. The restaurant offers carryout alcohol options like growlers of craft beers, along with their popular house drink. Despite the challenges brought on by the pandemic, Dustin is grateful to have the support and dedication of his staff. [Maquet's Rail House has] a great reputation, and that's probably what I'm most proud of. It takes a lot of hard work and a lot of great employees to make that happen."