After decades of successfully operating pizza restaurants in New York, Vittorio and Lucia Vitolo (also known as Vic and Lucy) decided to bring their authentic Italian pizzas to the south. Late last year, the couple opened Mezza Luna Pizzeria in Apex, North Carolina, and pizza pies have been flying out the door ever since.
From Italy to Apex
Originally from Italy, Vic and Lucy grew up enjoying traditional Italian cuisine. For forty years, the couple owned several restaurants in upstate New York and the Bronx before settling into retirement in Florida. After receiving news that their son and daughter-in-law were expecting their first child, the couple moved to North Carolina to be closer to their granddaughter. "We want to be close to [her] and see her grow up," says Lucy.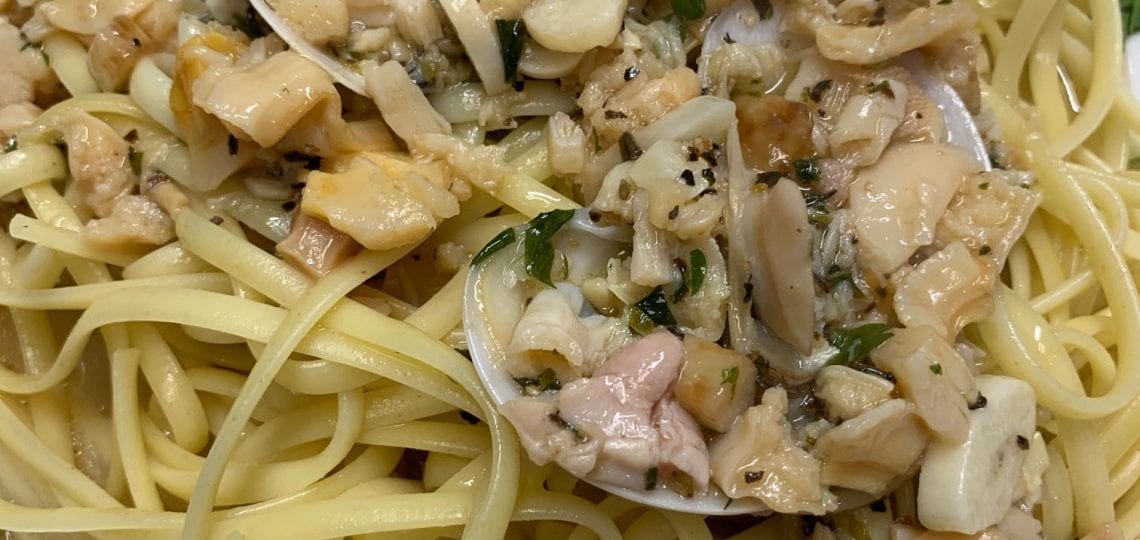 Pizza connoisseurs in their own right, the couple began to search for the best pizza in Apex, hoping to find a taste of home. When their cravings for traditional New York Style pizza went unmet, the couple decided that if they couldn't find the pizza they loved, they would create it. As Lucy describes, "We felt that there was a need in North Carolina for this type of business that we're doing, and [so far] we've gotten such a great [response]. People love us, and we just opened four and a half months ago. It's been so busy [despite] Covid and all. It was almost like people were waiting for something like this."
After years of a proven formula for success, Vic and Lucy brought the name, food, and feel of their former New York-based Mezza Luna restaurant to Apex. Their system for success has paid off with customers coming for the food and staying for the company. As Lucy describes, "When people come in here, they tell us 'I feel like I'm at home.' We feel the same way about the customers. We love that they come in and enjoy what they're eating [while] we get to know them by name. A few of them I know by what they order [ when they call]. That's important to people to know that you care about them as an individual [and it's] not just about their money."
The Secret is in the Sauce
The secret to the success of Mezza Luna is in the sauce. The restaurant's signature sauces are made fresh daily, with tomatoes imported from Italy. "Our sauce is [from] a recipe that we've been doing since day one when we opened our first pizzeria in Westchester, NY," recalls Lucy. "We use the same ingredients, the same tomatoes, the same everything. We make one sauce specifically for parmesan [dishes] like chicken, veal, and eggplant parmesan. When it comes to seafood, we use a marinara that we make with garlic and fresh parsley because that tends to go really well with the seafood. You don't find many places going out of their way to make a specific sauce just for [each dish]. Everyone's raves about the sauces."
Mezza Luna serves a variety of pizzas that include classic favorites and original recipes inspired by the owners, like Vic's Loaded Pie topped with pepperoni, sausage, meatballs, mushrooms, onions, and green pepper. The pizza inspired by Lucy – Lucy's Fresh Tomato comes topped with mozzarella, sliced fresh tomatoes, garlic, olive oil, basil, and spices with no sauce. Other menu offerings include appetizers, soups, calzones, heroes, and entrees like Chicken Francese and stuffed veal parmigiana.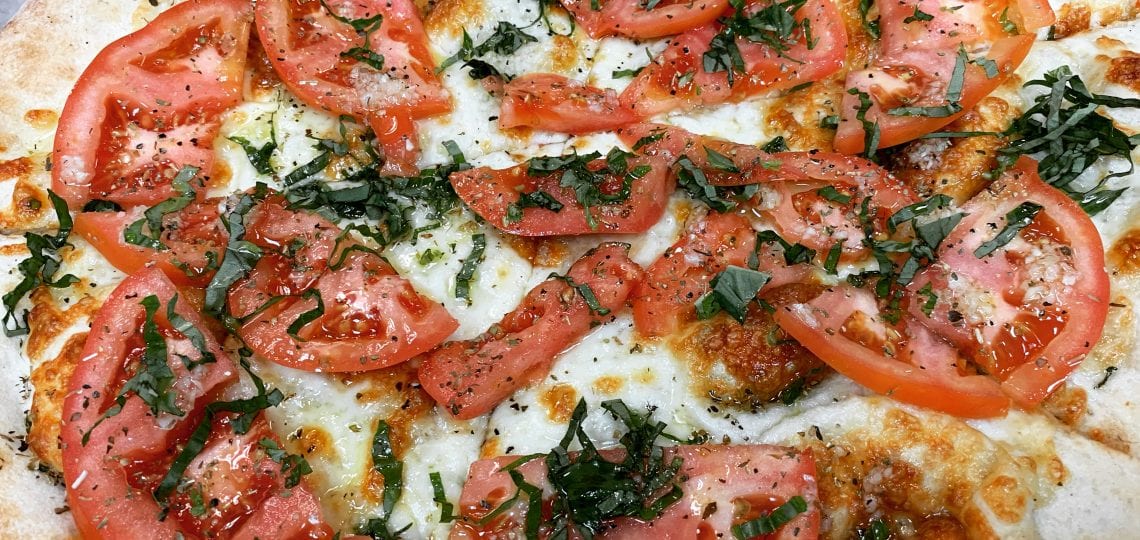 Calling North Carolina Home
Opening a new business has its challenges, especially during a global pandemic. After Vic and Lucy purchased the restaurant, they quickly realized that the space needed renovations. As Sysco Sales Consultant Richard Boston recalls, "Shortly after Vic and Lucy acquired the restaurant, they began the remodeling process, and I was there to help them locate high-quality equipment. I worked with our Supplies on the Fly specialist to get them new tables, chairs, cooking equipment, and supplies."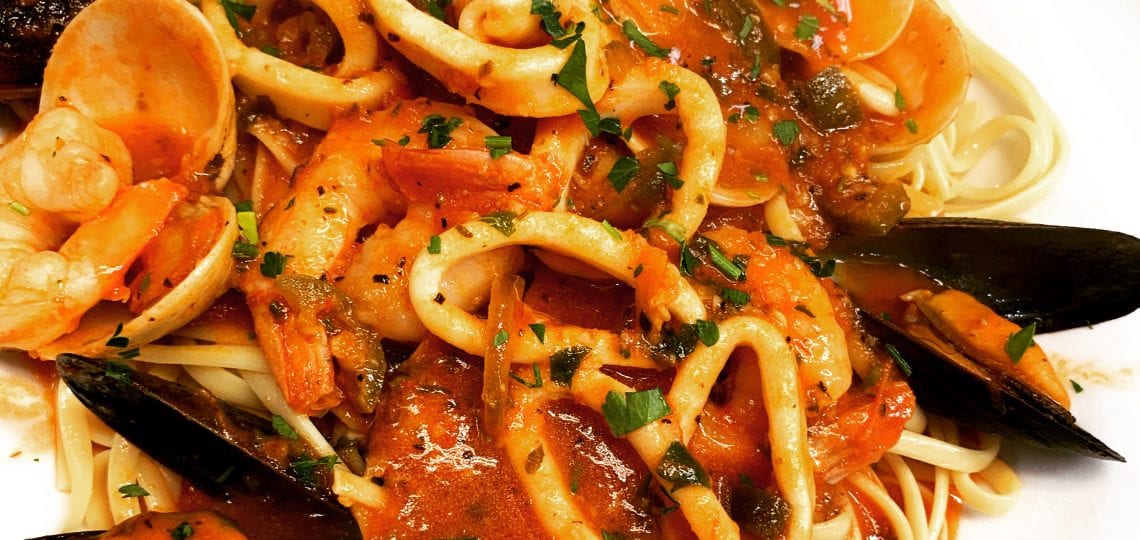 To ensure the success of the business, Richard went beyond fulfilling supply needs and weekly check-ins. "Once during my weekly visit, I was informed by Lucy that they needed to be ServSafe certified within six weeks," says Richard. "I coordinated with our IFSO partners on getting a training date set up for both to attend. I assisted them with acquiring study materials and offered help with their studies." In the weeks leading up to the exam, Richards played the role of Sales Consultant/study buddy to help Lucy pass the certification exam. "We love Richard," says Lucy. "He really cares [and] goes out of his way."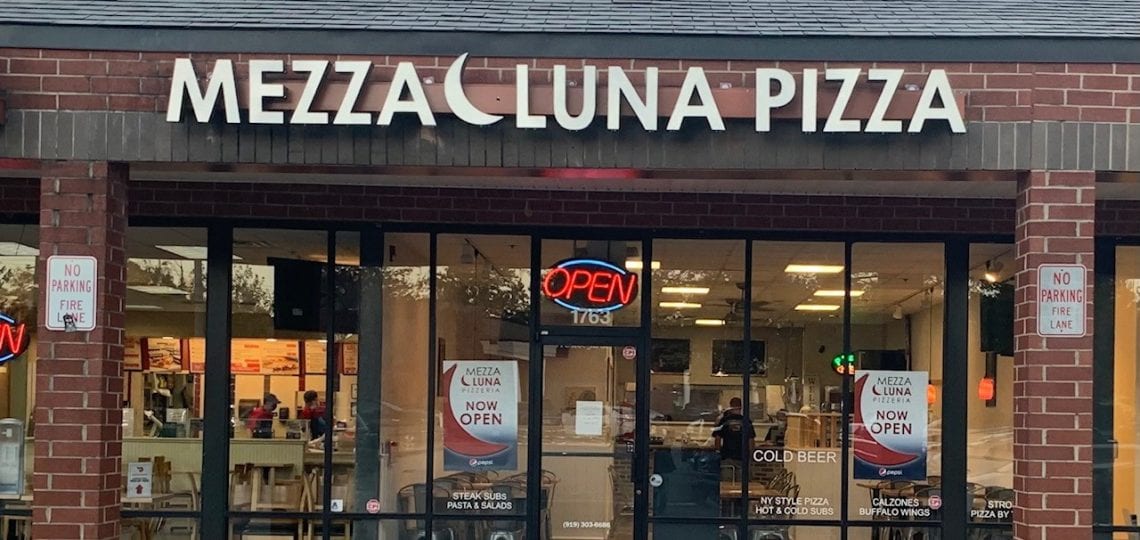 Vic and Lucy are dedicated to giving back to charitable organizations in support of their new community. In 2020 they donated to the viral fundraiser, Barstool Fund, which supports small businesses impacted by the pandemic. The American Cancer Society is another organization near and dear to their hearts. "I personally had cancer three times, and I really like to do something to give back, says Lucy. "I'm a survivor, and I'm grateful so those are the things that we're looking forward to doing this year."
In the months ahead, Mezza Luna customers can expect to see new dessert specials added to the menu. "We sell so many cannolis because we make our own cannoli cream," Lucy explains. "Last week, my husband [introduced] an amazing tiramisu. We didn't think that we were going to sell that much, but the whole tray went in two days. We had to go ahead and make another one."
Mezza Luna may be new to Apex, North Carolina, but the restaurant that first began in New York, by way of Italy, has decades of tradition behind it. The recipe for their sauce might be a secret, but the word is out that Mezza Luna is quickly becoming one of North Carolina's must-try pizza restaurants. If you're ever in the area, be sure to stop in. Buon Appetito!