Marimar (Mary) and Lucio Melecio are the proud owners of Melecios Authentic Mexican Restaurant located in Shannon, North Carolina. This restaurant is more than a place to enjoy authentic Mexican cuisine. It is the result of years of prayer, faith, and sweat equity.
A Woman on the Rise
At nine years old, Mary's parents immigrated from Guerrero, Mexico, to the United States in search of a better life. For Mary, the promise of the American dream came with a sobering reality. "What was stopping me was I wasn't legal at the time," she explains. "Being at school [was challenging] because I knew I was not going to be able to go to college." Feeling limitations from a lack of financial support and American citizenship, Mary abandoned the idea of higher education but never wavered on her dream to someday own a business.
At age fourteen, Mary's life radically changed when she unexpectedly became pregnant. "Even though I was pregnant, I was still going to school," she recalls. "I was [in school] and working at the same time, so I really learned a lot of things young. I knew I had more responsibility because I was going to have a child, so I doubled up on my [classes] to graduate early. I graduated [from high school] in three years instead of four – doing eleventh grade and twelfth grade at the same time. I was going to school from 6 am to 6 pm."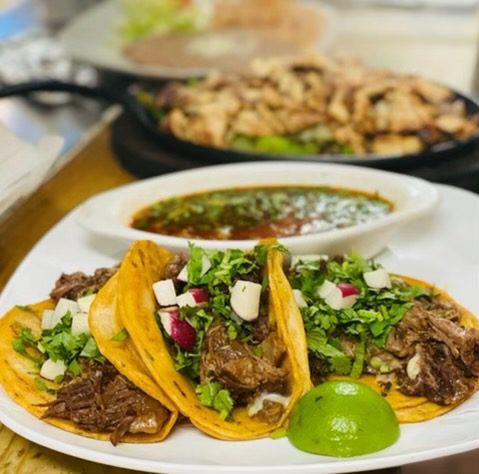 In June 2012, Mary successfully graduated high school and continued to work throughout her pregnancy as a secretary at a local business. That same year she achieved another milestone by gaining her citizenship through the Obama Administration's new Deferred Action for Childhood Arrivals (DACA) program. "That was the key to my future," she proclaims. When I got it, I knew that I was going to have the future that I always wanted and always worked hard for. I [felt] like they're giving me this opportunity [and] I'm not going to waste it! I'm going to keep working with this office, and I'm going to learn from the boss and get a lot of experience. My mentality was to [someday] have a business."
What Dreams May Come
In 2013 Mary became pregnant with her second child and decided that her life needed a drastic change if she hoped to become an entrepreneur someday. She decided to move to a new city to set her plan in motion to one day open a restaurant. Her husband, Lucio was reluctant to take the risk of relocating, so Mary took her children and the leap of faith to move all on her own. As she explains, "I had more responsibility, so I moved to Saint Paul's by myself." By age 19, she was tired of living paycheck to paycheck and wanted more for her family. Later that year, Mary began working at Mountaire Farms, a chicken products manufacturer. There, she promised herself that she would work for one year at the plant and then fully commit to opening her own restaurant. Little did she know, fate was about to send her the first of many signs that her dream restaurant was on the way.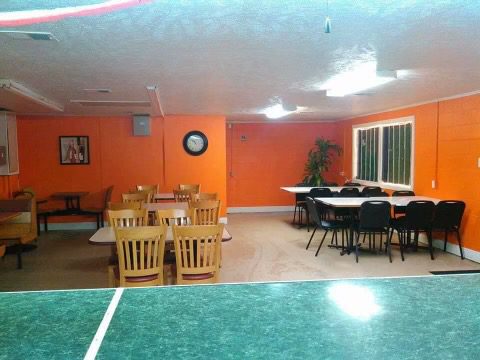 "When I was moving [to Shannon], I saw the little location where my first restaurant is [now]," she explains. It was still occupied by the tenant. When I went there, I said to myself, 'I wish that I had something like this. Something small that I can start and later on have something bigger.' I prayed every day before going to work and every night before sleeping. I didn't know how to start, [but] by the end of December, I drove by there, and the building was for rent! You know that feeling when you pray for something so badly, and it's there for you? That's [when I knew] this was mine!"
Although initially reluctant to take the chance on a business venture, Lucio eventually decided to take the journey with Mary and relocated to Shannon. Finances were tight as the couple balanced moving expenses, remodeling their new home, and Lucio transitioning into a new job. The couple didn't have the start-up capital required to open the restaurant, but they remained hopeful, and more importantly, resourceful in making their dream a reality.
The Restaurant Becomes Real
By May 12th, 2015, Mary and Lucio had the keys to their first restaurant – Melecios Taqueria. As Mary explains, "We started remodeling with just a little paint inside. We didn't have [much]. The little restaurant only had a grill and a deep fryer – that's it. We didn't have tables, booths, refrigerators, nothing." Ever the resourceful optimist, Mary found gently used tables and chairs to furnish the restaurant and brought cookware from home to add to the kitchen. "I brought all my pots and pans from the house, my plates – everything came from the house. That's how we started the first restaurant in Shannon. The first six months, we struggled because we really started from scratch."
During that time, Mary used every bit of the business acumen that she had acquired throughout the years. Lucio added tremendous value to the business with his extensive experience in foodservice, including sixteen years as a cook. After Melecios Taqueria celebrated its second year of operation, the couple purchased a food truck. One year later, they were able to open their second restaurant located at 408 East 3rd Street in Pembroke, NC. As Mary explains, "We bought our own building here in Pembroke. We worked hard to buy a bigger location. We had nine tables [at the original restaurant], now we have 30 tables over here. When we completed four years, that's when we opened the second location. It's paid off, and I don't have to worry about paying the rent anymore."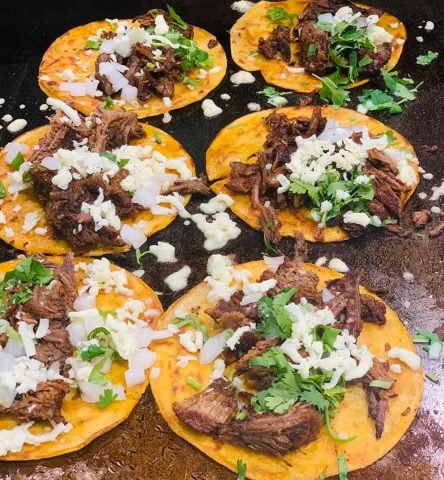 Melecios Taqueria is where locals come for authentic Mexican cuisine. True to the flavors and ingredients used in traditional dishes from Mary's homeland of Guerrero, Mexico, the menu serves an assortment of fresh-made spicy and satisfying dishes. "We have tamales that we make at least once a week," she says. "They're ready at eleven o'clock, and by three o'clock, they're already gone. We make one-hundred-fifty to one hundred-eighty every day because we don't want any to be leftovers. We make everything from scratch. We don't buy anything [premade]."
Menu items include tacos made with an assortment of protein options that include grilled chicken, steak, marinated pork, tender pork, Mexican sausage, cow intestine, or beef tongue. The menu features familiar favorites like tacos, taquitos, and enchiladas, along with specialty items like the Molcajete, cooked with grilled chicken, steak, shrimp, chorizo fried green sauce, grilled onions, mushroom, and cactus.
Building her dream restaurant from the ground up was an arduous process, but Mary was able to depend on her Sysco Sales Consultant, Joe Knowles Jr., for guidance and moral support. "I started working with Sysco about three or four years ago," she explains. "They've been so helpful, especially with opening the second location. My [Sales Consultant] Joe was really into helping me [and] trying to make sure that I had everything that I needed. He [put me in contact with] the people that help me order equipment, the food, everything. They helped me a lot."
The couple is excited for the year ahead and exploring opportunities to further impact their community. "Every year, I try to do something special for the community," says Mary. "Last year, we gave out turkeys, I helped the church, and I helped the jails by bringing in food. I try to give back what I have earned."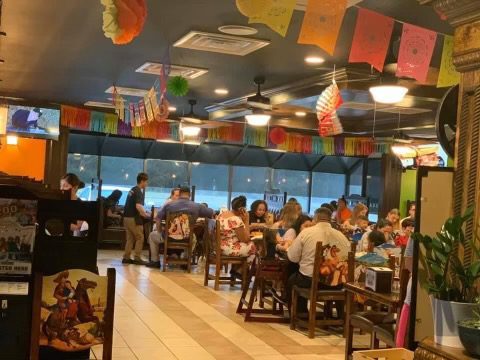 The third Melecios Taqueria location is set to open in June of 2021 at 4329 Fayetteville Rd, Suite A in Lumberton, North Carolina. Mary is excited to see her business evolve from one hole-in-the-wall location to multiple restaurants, a food truck, and more to come. " My parents gave up everything for me to have a better future, and I really want to take advantage of it," she says. "At 27 years old, I think I have done a lot in my life. I really want to inspire somebody out there that has tried [to succeed] many times and is thinking they can't do it. When I was young, I [thought] I would never have opportunities because I didn't have my [citizenship], but anything can change just as long as you have faith in God. That's the only thing to me that matters. Have faith!