When San Diegans think of the best restaurants in town, they undoubtedly think of Crab Hut. The family-owned business is the only Southern seafood boil restaurant in the city that serves craft cocktails. The husband and wife couple, Kim Phan and Quan Le are co-owners of the Crab Hut, along with Kim's sister Ky Phan. The restaurant was founded to financially support the retirement of Kim and Ky's parents but soon became a runaway success that expanded into three locations throughout San Diego.
Originally from the countryside of Vietnam, Kim's family relocated to Houston, Texas while she and her sister Ky were young children. Kim experienced a multitude of cuisines while living in the fourth largest city in the country, but Cajun food – most notably seafood boils, made the biggest impression on her. In 1996 the family relocated to San Diego, where Kim's parents opened a small restaurant in El Cajon city serving carryout Chinese and Vietnamese food.
The sisters worked at their parent's restaurant for years and witnessed firsthand the grueling hours, physical demands, and challenges of managing the business.To help their parents retire after years of dedication and hard work, the sisters decided to open their own restaurant along with Kim's now-husband Quan. In 2007, despite being young and lacking the funds to open a business, Kim, Ky, and Quan opened the very first Crab Hut in the Kearny Mesa area. As Kim explains, "We happened to come across this restaurant where my dad used to work. They said they were looking to sell the restaurant, and so we bought it." Quan worked on the construction and design, Ky worked on the recipes and menu, while Kim managed the finances and administrative tasks of the business.
Within a month of opening Crab Hut, the restaurant was a success! "[When] we jumped into this, our only hope was to help our parents retire… and then we'd move onto something else," Kim recalls. "The success of the first location was actually overwhelming. Back then, there was no social media, but word got out. At that time, Asian Cajun was really hot, so when they heard that there is something like that opening up in San Diego, we had long lines waiting for us [up to] three hours before we opened." In 2010 a second Crab Hut location opened in downtown San Diego, and in 2016 a third location opened its doors in the Mira Mesa neighborhood.
The Best Crawfish and Cocktails in Town
Crab Hut is known as the only Southern seafood boil restaurant in San Diego with a craft cocktail menu. "When we first started out, we were known as the "crawfish boil" restaurant," explains Kim. "Eventually we changed that image into a "Southern seafood boil" restaurant, and focused on our bar."
The menu at Crab Hut features fresh, quality ingredients that are locally sourced as often as possible. "We pick the best of the best for our ingredients," says Kim. From crab legs to lobster, boiled shrimp to crawfish, the menu has something to satisfy the diverse cravings of the Crab Hut customer base. As Kim explains, "Our original location sells a lot more crawfish. In our downtown location, we sell more king crab legs and lobster, and in our newest location near Mesa, we sell a lot of Dungeness crabs and shrimp."
The cocktail and beverage menu at Crab Hut is as noteworthy as the food selection. Cocktails include drinks inspired by New Orleans like the classic Hurricane, along with exotic herbal options like the River Gambler made with gin, lime, Thai basil, and cardamom bitters. "Our drinks are very crafty, and we are lucky enough to work with one of the best bartenders in San Diego," Kim declares. The Beverage Director at Crab Hut is none other than the talented David Tye – one of San Diego's most respected bartenders. The restaurant's top-selling cocktail is the Gold-Plated Ship that includes multiple rums, mangoes, Ceylon cinnamon, pineapple, and other flavors made entirely in-house. Crab Hut also features craft beers sourced from breweries in the San Diego area.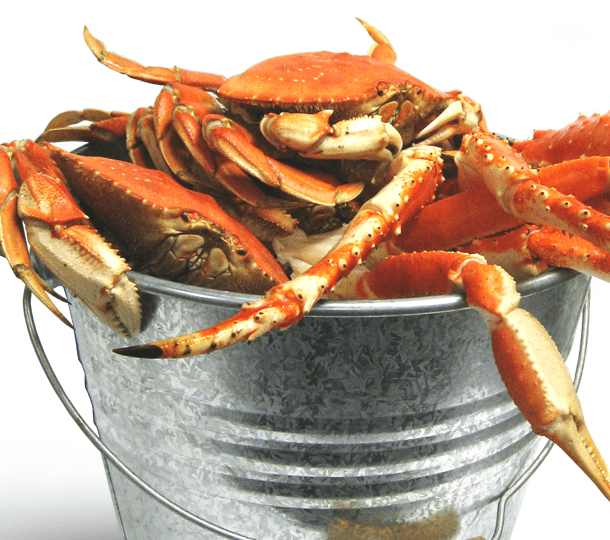 Crab Hut has been a customer of Sysco's for almost fifteen years. "We started working with Sysco when we first opened – about five months in," Kim explains. "I saw that my neighbor [at the time] got Sysco deliveries. At first, I thought that we're not going to need enough [food products] for them to deliver, [but] my neighbor was selling milk tea and boba [in a] small shop, so I said if they can get Sysco to deliver, maybe they can deliver to us too. I went online and put in my contact info and I got a call back from our very first rep, Bob. He actually helped introduce me to a lot of local beers in San Diego. Those were the beers that we brought on for Crab Hut." Kim describes her current Sysco Sales Consultant, Xiumei Zhang, as a dear friend that she has come to trust and respect. "We have a lot in common. She goes above and beyond, and I'm sure not just for me but for all of her accounts."
Never one to compromise on high standards, Kim is grateful that Sysco provides affordable food products without sacrificing quality. "I know how hard it is to maintain competitive prices and also make sure that quality is delivered at the same time," she describes. "I understand that there is a lot of overhead, and so I appreciate Sysco for trying their best to be consistent with price and quality."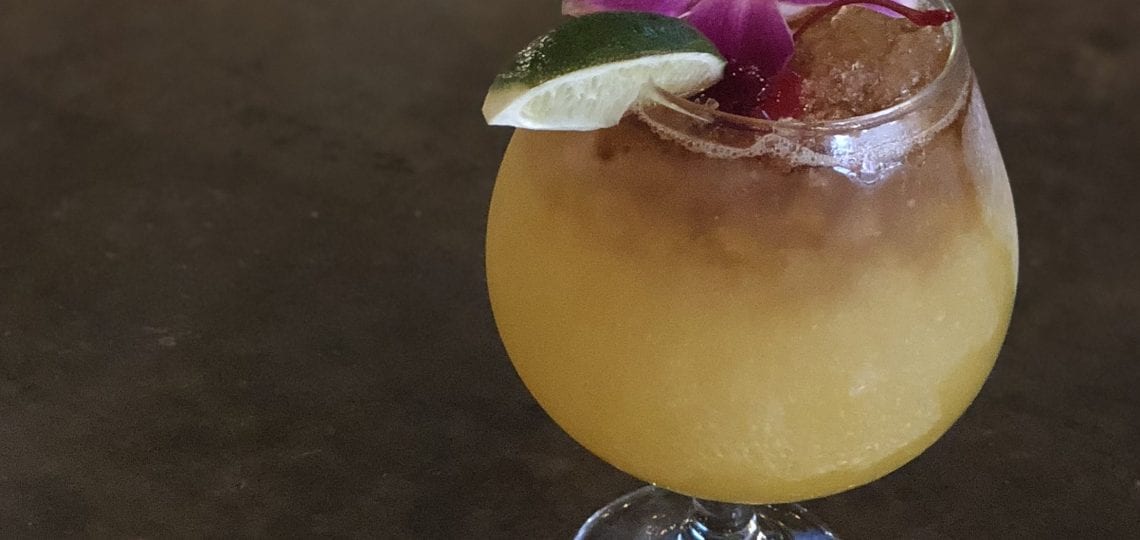 This year the co-owners of Crab Hut are planning to open another restaurant with an exciting new concept. "We have a new project that we've been working on, but because of Covid, it was delayed," says Kim. "It's a new Vietnamese and French restaurant and bar that will hopefully open up in August. We've been working on it for two years now. It's a totally new [restaurant] concept [offering] modern Vietnamese food. The restaurant … emphasizes local ingredients with bold Vietnamese flavor.
If you are ever in the San Diego area, be sure to stop by one of the Crab Hut locations for Cajun flavors and unforgettable cocktails.