When Walter Slawski opened the Shebeen Pub & Braai in 2003, Charlottesville, Virginia, was already a thriving dining marketplace. He was the first to bring the bright and diverse dishes of his home country, South Africa, to the city.
"We received a very warm reception," Slawski says. "We were able to bring in new concepts, new food—to educate people and create a really loyal following. Now the Shebeen is a household name in Charlottesville."
Slawski began cooking while he was still a student at the University of Virginia (in Charlottesville). The catering company he started out of his dorm, called the Catering Outfit, has become one of the top wedding caterers in the area.
"Sysco's been a partner of mine since 1999," first for the Catering Outfit and later for the restaurant, says Slawski. "We have an incredibly close relationship, and our Sales Consultant and district guys have all been very generous with information, webinars and anything we need. We really and truly consider Sysco as a partner."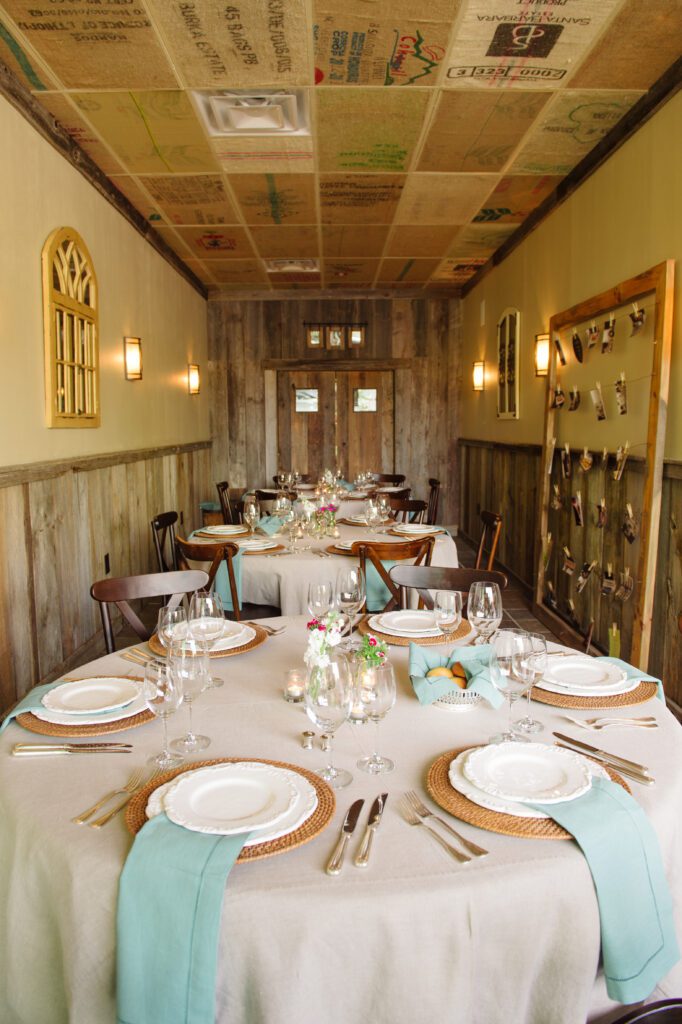 Sysco has continued to support Slawski during the COVID-19 pandemic.
"On the catering side, one of the first things we did in March was team up with Sysco to open a food pantry specifically for out-of-work foodservice people," Slawski says. "And as the pandemic has continued, we've opened that to anybody in need. We accept donations and raise funds. For Thanksgiving, we were able to feed about 60 folks."
Sysco has made sure the Shebeen continued to receive grocery deliveries and stay up to date with everything during the pandemic, says Slawski. "I recently met with our Sales Consultant, Chris Straker, to discuss how we can gear the menu more toward comfort to get through these next few months [of COVID]."
At the beginning of the pandemic, Slawski partnered with Sysco to open a pop-up store in the restaurant selling Personal Protective Equipment, gloves and gear, as well as food. "Sysco's help was invaluable in terms of how to break down master cases, and all the logistics of selling products in that sort of grocery store setting," he says.
During COVID, Slawski and his team at the Shebeen ramped up the curbside to-go business and shifted the menu to more travel-friendly offerings. He opened up an ad hoc drive-through in the parking lot, which helped generate enough revenue to keep his staff employed. And they began offering happy hour boxes for local companies.
"We'll put together a curated box with anything from nachos to fried chicken—happy hour food," says Slawski. "Then we match it with build-your-own cocktails, and we provide all the mixers and the garnish. Those boxes get delivered to about 30 or 40 different households—employees of a company. Then they all get on Zoom and do trivia; everybody's having the same food and the same fun experience. So that's been an exciting project."
While the Shebeen is looking into adding more comfort foods to its menu, the through-line has always been the eclectic cuisine of South Africa, where Slawski was raised.
"South Africa has kind of been a melting pot, as the Cape is right on major trade routes. They had the influence of the British Empire being in India, so there are a lot of Indian dishes as well as British, Dutch and Portuguese influences," says Slawski. "It's an intersection of incredible wine and a diverse food culture."
On the eclectic menu at any time, you'll find the bright, vibrant flavors of curries, cardamom and turmeric. "There is always lamb," Slawski says, "and then you've got English staples like fish and chips and dishes spiked with peri-peri, a spice that was brought by the Portuguese."
To bring the atmosphere to life, Slawski and team put in hard pine floors and a natural stone wall with a huge beamed ceiling. "We basically took a strip mall space and tried to mimic the feeling of being in a South African winery," he says. "There's a lot of artwork and soapstone sculpture in the place, and we always have African music playing. Outside, we have a covered veranda, which has been a huge gathering place for soccer fans."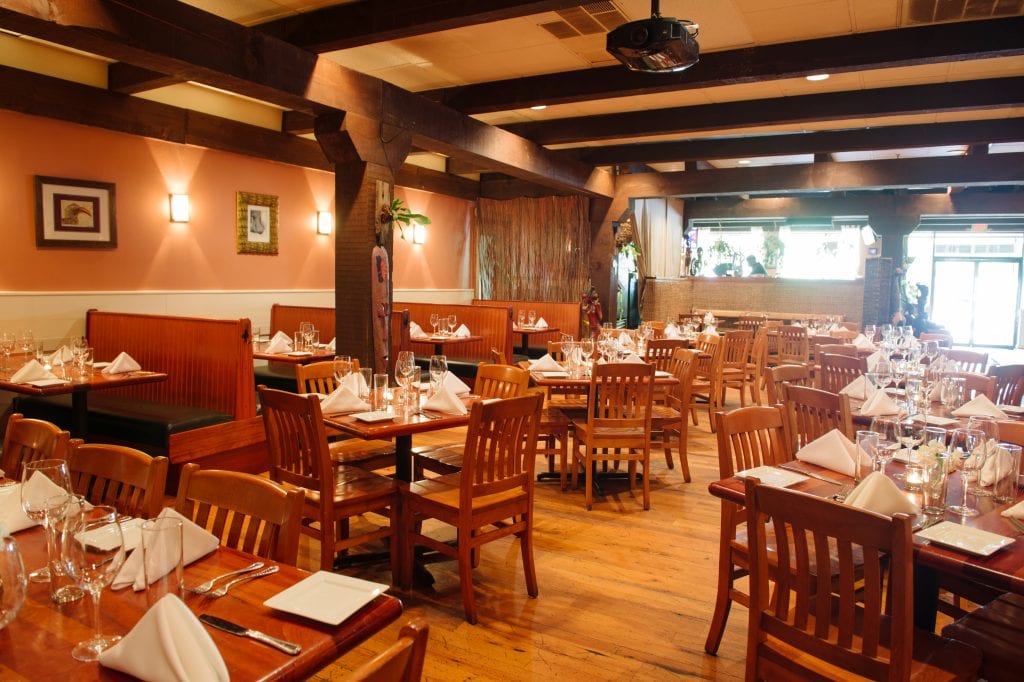 What's next for the Shebeen and the Catering Outfit?
At the restaurant, Slawski is transitioning to more comfort foods on the menu (still South African), and more of a pub menu where people can eat casually and drink beer on tap while watching their favorite sports teams.
The Catering Outfit has a busy year lined up for 2021. "As you can imagine, rescheduling and moving 70 to 80 weddings has been a challenge," says Slawski. "The initial terror started to dissipate once we found that about 95% of our booked catering customers wanted to reschedule as opposed to cancel their events. We should be looking at a banner year in 2021."