India Jackson is the Owner and Chef of V's Kitchen, a homestyle Southern cooking restaurant in Durham, NC. Named after her grandmother Veronica, the restaurant pays homage to the love and family tradition of Southern cooking that has been a meaningful part of India's life since childhood. A year after opening her restaurant, India faced a life-changing blow that almost ended her dream, but with great courage and passion, she overcame the unthinkable.
It Started with Sunday Dinners
India grew up in a family that loved to cook. As she explains, "We come from a line of cooks. When we were younger, we used to cook for the churches and for the homeless. This is something most of my family did." India's mother, April began to show her daughter how to cook at the age of seven. Later in life, India started to cook multi-generational Southern food recipes with her grandmother, Veronica. "She inspired me because I was raised by her, as well as my mom," says India. A lot of times, my mom was working three jobs, so my grandmother had us a lot and showed me how to cook all the time."
Cooking Sunday dinners with her grandmother was a particularly significant experience for India. Sunday dinners were a time for family to reconnect with one another over casserole dishes, and plates filled with generations of family recipes that held special memories. India recalls the immense joy that she felt seeing her family seated around the dinner table enjoying her grandmother's food. The menu included items like scratch-made dumplings, fried chicken, yams, collard greens, black-eyed peas, and cornbread.
In August 2011, after years of saving up for a restaurant, India opened V's Kitchen to recreate the love and joy reminiscent of those Sunday dinners. As India explains, "Originally, we were located in a small [space] connected to a gas station [that] only sat about 12 people." That small space was a huge accomplishment for India, and only the beginning of things to come.
Legacy Through Tragedy
India's mother, April, moved from her home in Fayetteville, NC, to support her daughter's restaurant and assist with operations. Customers were drawn to April, who always had a smile to share with anyone that walked through the door. Her positive energy and welcoming demeanor gave guests a feeling of home, and catching up with a good friend.
Tragically, in August 2012, a year after India opened V's Kitchen, her mother passed away. The tremendous loss left a void in India's life, and in the new restaurant that she was helping to build. Every sight and smell in the restaurant reminded India of her mother, and with the loss too great to bear, India decided to close V's Kitchen indefinitely. After a few months of processing the new normal in a world without her mother, India decided to press forward and continue the work that she had started at V's Kitchen. It's what her mother would have wanted and what India knew she was meant to do.
Embarking on a new beginning, India reopened the restaurant in a new space almost four times larger than her former location. Although the address had changed, India was more committed than ever to cook from the heart and soul, just as her grandmother and mother had shown her over the years. "We have true soul food," explains India. "In North Carolina, there's barbecue spots that are really popular, but [there's] not a lot of Southern food. I think with us being authentic, soul food, [made] fresh daily, that helps us stand out."
Many of the items on the menu began as limited time specials, but have since become go-to favorites at the restaurant. "Our biggest item is oxtails," says India. It was originally a special, but we ended up having to [offer it] daily. A lot of times oxtails are done Caribbean style, but we did a Southern twist where we cook it in gravy, and people ended up loving it. I didn't think it would take off like it did." Other popular menu items include the fried fish and shrimp, with delicious sides like three-cheese macaroni, collard greens, and cornbread.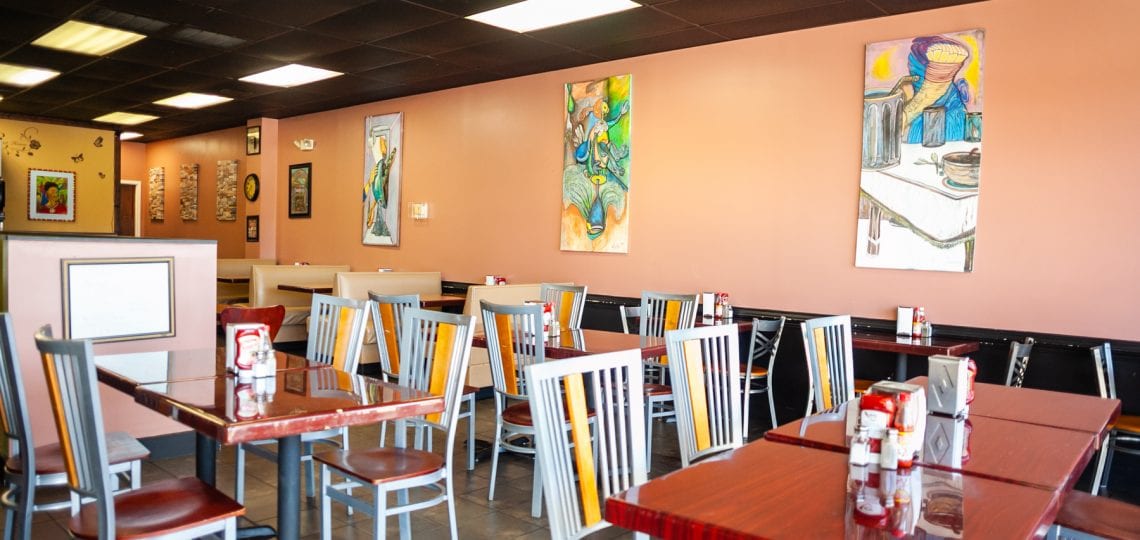 A Friend From Sysco
In the past four years, Richard Boston, India's Sysco Consultant, has been there to support her every step of the way in her business. "He has turned into my friend," says India. "I used to shop for myself, and he really showed me the convenience of [working with Sysco]." As Richard recalls, "When I first met India, I learned that she had been running to different big box stores to get all her groceries…in an effort to save money. [After] learning more about her need to control expenses I introduced her to Sysco mobile inventory. During the last 18 months, she used a [Sysco Solutions Partner POS system] to help her track orders, which also [resulted] in an increase of sales."
Richard was on hand to support India as she reopened the restaurant after closing due to the Covid-19 pandemic. As Richard explains, "Around the end of July and the beginning of August, I reached out and was told that she wanted to try and reopen in September. She knew that everyone was working from home, but she wanted to take a step of faith and reopen for takeout only. I gave her information about other accounts in the area…to provide her with a better understanding of the current market."During her reopening, India was given additional peace of mind that all her supply needs would be met by Sysco, despite nation-wide shortages on in-demand products. As India explains, "One thing that was big for me is a lot of times things were sold out, and I would hear about it, but I never had that issue with Sysco. [Things like] toilet tissue were always available."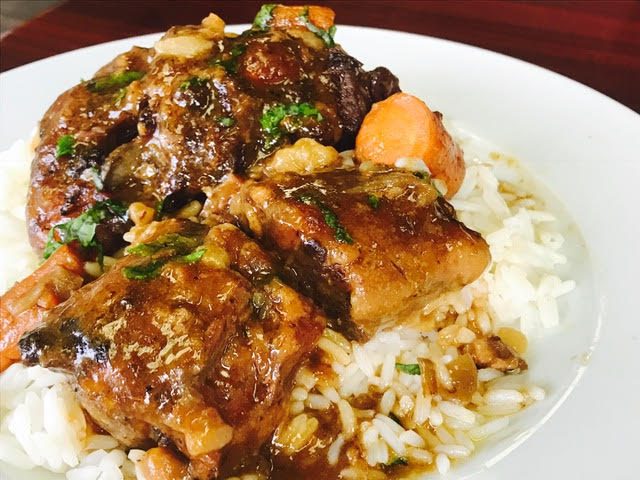 Now a decade after opening, V's Kitchen is still going strong and serving the community of Durham. India's biggest accomplishment to date is overcoming the most challenging aspect of running a business – getting started. "My biggest accomplishment would be [starting] the restaurant. [I'm proud of] the fact that I pushed through those first five years and made it because those were really hard. I can say I'm proud of myself for actually sticking through it. When I was younger, my mom used to tell me that I could do anything and that I should think bigger. So I think she's instilled in me the thought that I should think more highly of myself… not just settle."
The spirit of those Sunday dinners made by her grandmother lives on in every dish at V's Kitchen. That same sense of love and legacy, family and fellowship, is extended to all customers that come into the restaurant. In V's Kitchen, everyone comes as a guest and leaves as a friend.