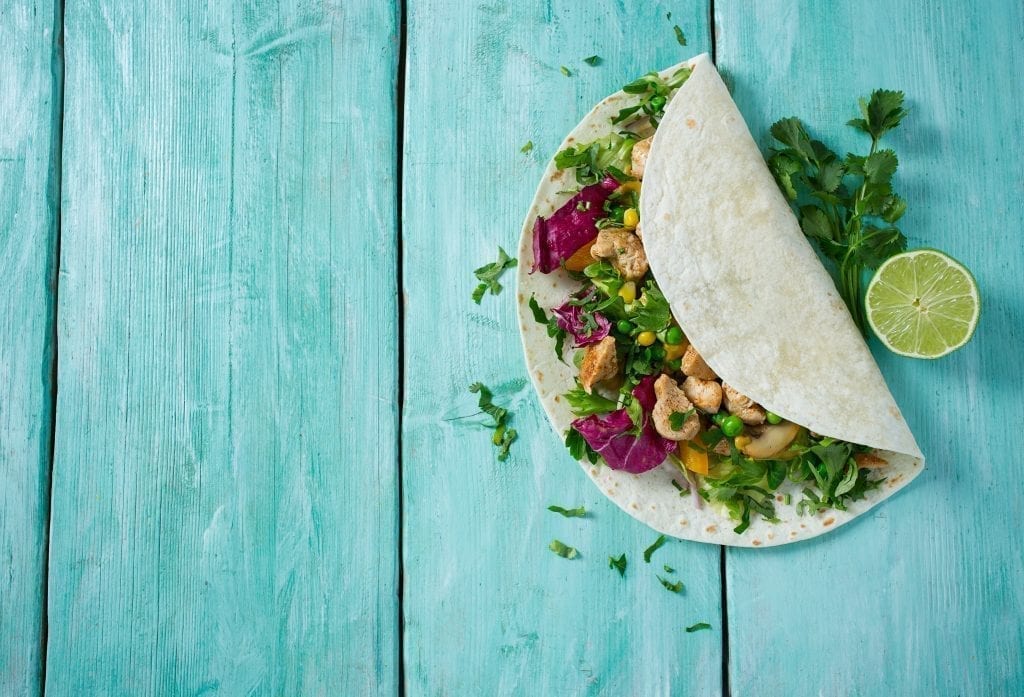 Tacos are an industry favorite, found everywhere from local hole-in-the-wall and white-tablecloth concepts to small-plate menus and even the dessert course. They're familiar and approachable—not to mention delicious— a classic that can showcase a variety of flavors and techniques. Here's a peek at some fresh ways that tacos are being reinvented in the current restaurant landscape.
New Veggie/Plant-based Options
In previous years, meatless taco fillings consisted mostly of potatoes or beans. Now plant-based options, such as Sysco Simply Plant Based Protein (Pulled OatsTM) are more popular than ever. From roasted asparagus to pan-fried cauliflower, operators are finding new and exciting ways to use vegetables in tacos. In fact, according to Technomic's MenuMonitor, the fastest-growing taco ingredients are all vegetables— plant-based protein has grown 75 percent on menus year over year, followed by squash (up 40 percent), quinoa (up 25 percent), portobello mushrooms (16.7 percent), as well as broccoli and kale (up 14.3 percent each).
Mash-Ups
Tacos are a popular menu item in part because they are so familiar. People know what to expect when they order them. That said, the format lends well to experimentation and, in turn, fusion of cuisines. Try switching up the tortilla for a thinly sliced jicama or naan. Spice the filling with Greek or Mediterranean seasoning instead of Mexican flavors. Or include ingredients such as labneh, a type of Greek yogurt, or kimchi, popular in Korean cabbage dish.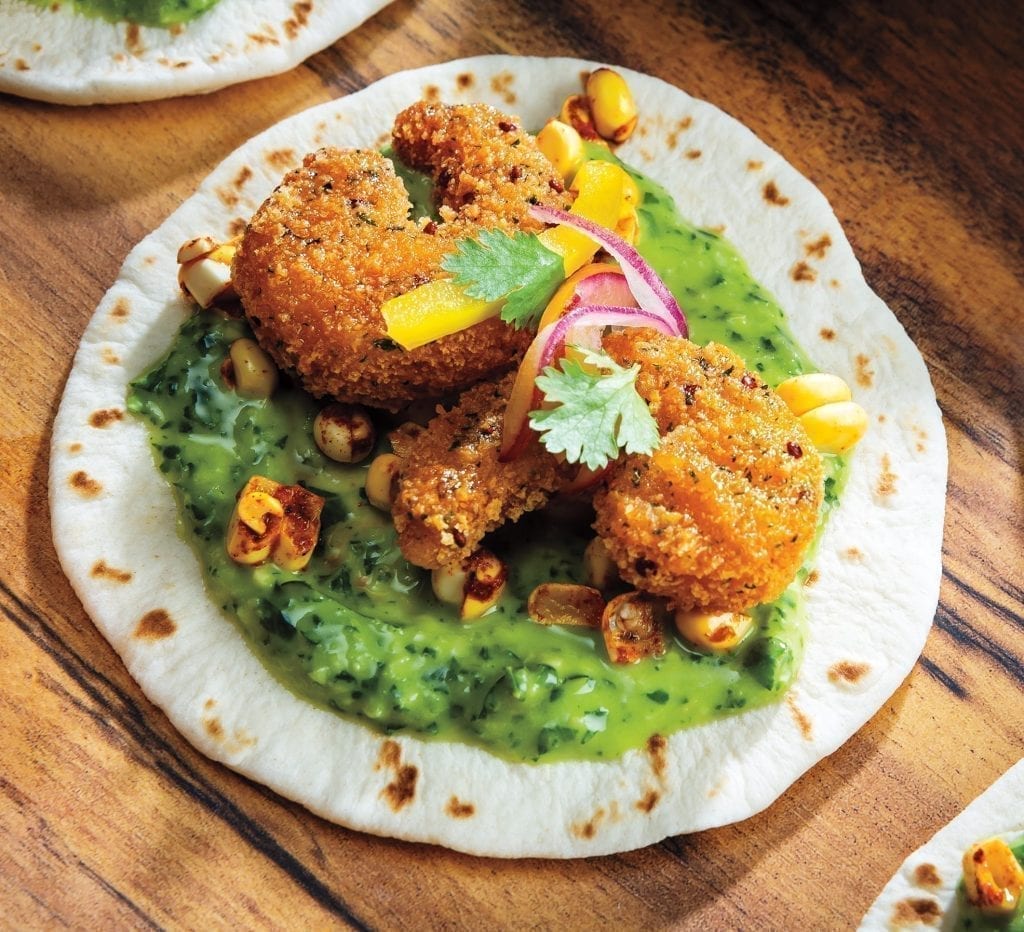 Unexpected Proteins
Tacos have also paved the way for using unexpected proteins as fillings. For instance, instead of serving standard beef or fish tacos, operators can create their own original dish using Butchers Block Brisket or Portico Mahi Mahi. Poke tacos with sashimi-grade ahi tuna or salmon marry two popular trends. And gyro tacos, with Sysco Classic Gyro Meat served in a tortilla, satisfy diners who are looking for a new twist on a traditional favorite.
High-End Small Plates
Most consumers wouldn't necessarily think to order tacos as an entrée at an upscale restaurant. But even fine-dining establishments are getting on the taco train by putting their own original taco creations on small plate or appetizer menus. A two-bite mini taco, or a taco made in a wonton shell, for example, are great ways to manage food costs while maximizing portioning and profit.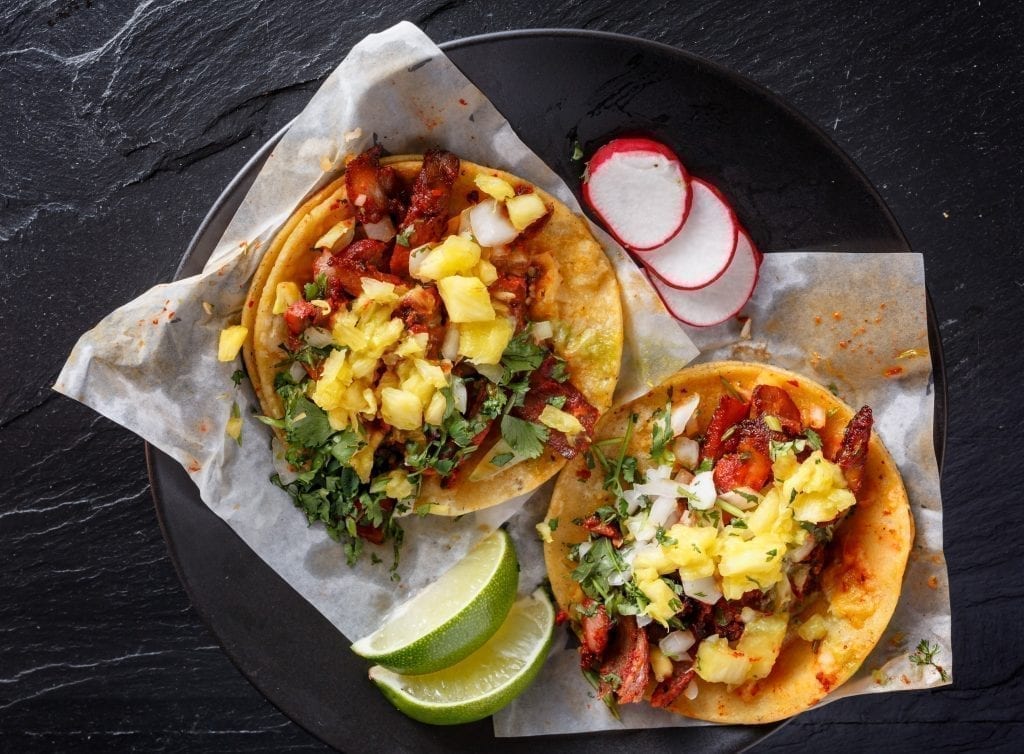 Drive a higher perceived value by utilizing premium ingredients such as Portico Imperial Lobster Meat in a taco appetizer. And as Neil Doherty, Senior Director of Culinary Development for Sysco, points out, the more eccentric the ingredient, the higher the cost can be, making small-bite tacos ideal for fine dining establishments. Operators can experiment with ingredients such as beef tartare or Kobe beef, lobster or soft-shell crab, scallops, and more.