Has barbecue reached its peak? Are smoked meats so last-season? Not even close! Sophisticated diners are seeking out regional barbecue traditions, from the pulled pork sandwiches of North Carolina to the smoky ribs of Memphis and the slow-smoked brisket of Texas.
Making real barbecue takes time and dedication, and at Sysco we proudly sell our award-winning pork and beef to many of the greatest barbecue joints in the country. If you'd like to add barbecue to your menu without putting in a wood-fired smoker, use Block and Barrel Pre-Smoked Whole Briskets or Pre-Smoked Pork Shoulders as the foundation for many standout barbecue dishes. Take a walk through the Barbecue Belt to get familiar with the deep flavors and even deeper traditions that keep customers coming back for more.
Texas Is Brisket Country
Texas barbecue is a rich and wonderful thing. In East Texas, the barbecue is mainly influenced by Eastern styles, so you'll find more pulled pork and pork ribs, as well as more sauce. Head west toward El Paso, and you can enjoy all kinds of Mexican barbecue, such as authentic carne asada and barbacoa, often made with goat meat from the head or cheek. But the heart of Texas barbecue country is in and around Austin. Germans and Czechs immigrated to the area and brought their cooking traditions with them. Here you'll find huge open firepits proudly featuring a variety of woods: hickory, pecan, mesquite. The primary offering is often brisket, followed by pork ribs and sausage. The great thing about slow-smoked brisket is its versatility. Use it across dayparts, as part of a breakfast taco in the morning and in sandwiches or enchiladas in the afternoon.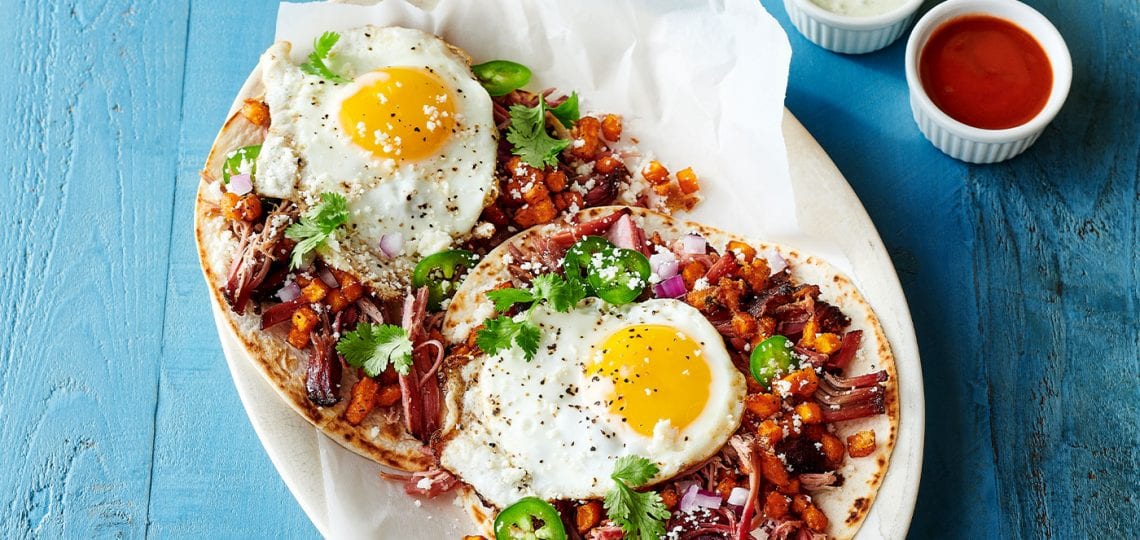 The Carolinas Love Pork
"If it's not cooked over wood, it's simply not barbecue," says Michael Vogt, Sysco Culinary Consultant, Charlotte. You could also say, "If it's not pork, it's not North Carolina barbecue." Other regions have their briskets and beef ribs, but in North Carolina, pork is king. How do you know you're in North Carolina? "Spice-rubbed pork ribs glistening in sauce and succulent shreds of the shoulder piled high on a soft white bun," Vogt says. The region is also known for smoking the whole hog, and the sauce is vinegar-based and not too tomatoey.
Memphis Ribs Can't Be Beat
The star of Memphis barbecue? Cleaver-chopped pork shoulder, served on a plate with slaw, beans and bread or on a sandwich made with a fluffy Wonder Bread-like bun. Add thick, sweet sauce and a traditional mayo-based slaw. No matter how that meat is delivered, "Our obsession with the moist, hacked bits of smoky, charred flesh is the stuff of Southern culinary lore," says Spencer McMillin, Sysco's Memphis Culinary Consultant. Smoking methods vary, but the more respectable joints use pit smokers—dark rooms filled with rotating, pork fat-crusted shelves that go for up to 14 hours at a time. In addition to pork shoulder, you'll find plenty of ribs, divided into two categories: dry-rubbed and wet-mopped. Most dry rubs consist of some variation on brown sugar, cayenne, garlic salt, onion powder, paprika, a dried herb or two, and white and black pepper. Mops are ubiquitous and mostly follow a basic formula: one part apple cider vinegar, ¼ part water, ½ part brown sugar. Add a small handful of salt and spices, plus yellow mustard and ketchup. The mops are applied in various ways, generally at the end of the cooking process, much like a sauce. They provide an acidic and sweet counterpoint to the juiciness created by the slow-melting fat.
Burnt Ends and Blends in Kansas City
"Kansas City barbecue takes components of other regions and blends them together in a rub-and-sauce combo," says Andrew Langdon, Culinary Consultant at Sysco Kansas City. "The rub infuses flavor and seasonings into the meat while it cooks low and slow over a wood fire. The sauce is a tomato-molasses mix with variations from tangy to spicy." And while other regions focus on one type of protein or cut, Kansas City uses a wide variety of meats with a focus on the brisket point, which yields the signature burnt ends. "Burnt ends are a staple of KC style, with the notoriety of the fat-to-texture ratio that makes the meat as flavorful as it is." The Block and Barrel Burnt Ends are the perfect example of Kansas City style. "I season the meat with the Sysco Imperial BBQ Spice before heating to drive home the flavor and, of course, a coat of the Sysco Imperial Kansas City Style BBQ Sauce. Served with some onion straws and pickles, that's a taste of Kansas City.""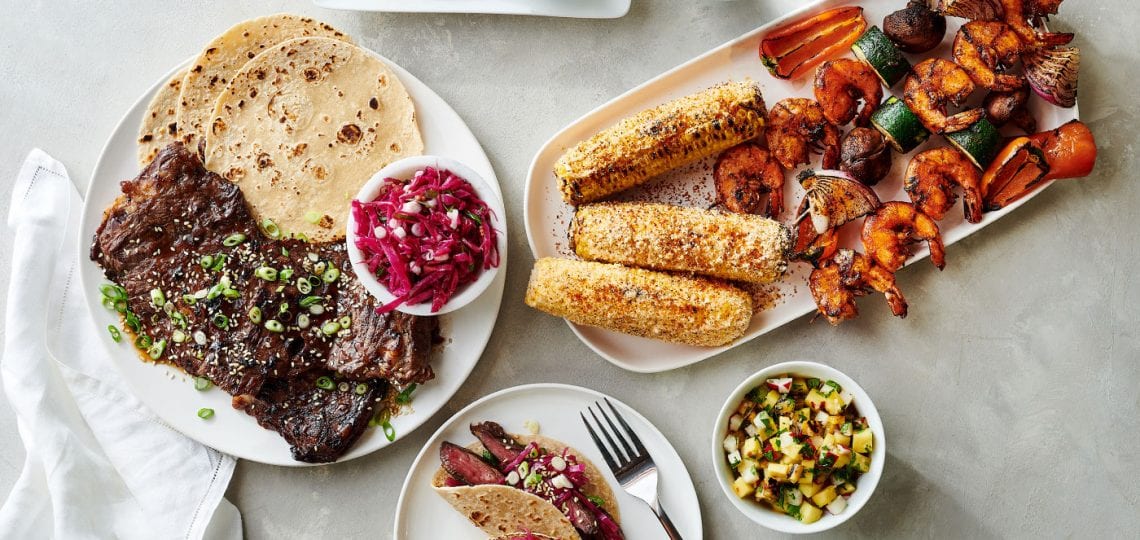 Los Angeles Barbecue Goes Global
"If you're in Texas or North Carolina, the act of making barbecue is a full-day production," says Benjamin Udave, Sysco Culinary Consultant for Los Angeles. "But that's not how we roll in LA. For us Angelenos, the idea of barbecue is simple: hot coals, nice cuts of meat, some veggies, and call it a day." LA's Latino community has always made use of its parks and public spaces for grilling. "We think of barbecue as a social outing, when everyone gathers around the grill, beer in their hand."
LA also is now home to some of the best Asian barbecue in the world and is the fount of grilling fusion. This spirit is exemplified in Udave's Bulgogi Carne Asada, ready to serve at a gathering when paired with the Filipino-inspired Adobo Chicken, Mexican-Style Corn and Pickled Persian Cucumbers.