As temperatures drop and leaves start falling, customers will be gathering on barstools and around high tables to watch college and pro football, followed closely by NHL hockey. Watching a game is a communal activity, and the nibbles served should be fun, sharable and delicious, too. Almost anything that can be eaten can be shared, from flatbreads to sliders to loaded french fries. If you're looking for recipe ideas, inspiration and solutions to score big and bring in the game-day crowds, Sysco has your back.
Fry It Up
Bite-sized nuggets of deliciousness, deep-fried foods make perfect sharable snacks. And as Mark Bittman explained in a New York Times article, "Deep Fried and Good for You," oil is not evil. When you deep-fry, most of the oil stays outside the food, forming that delicious crisp exterior and moist interior. It's the only cooking method that can make zucchini taste sinful, so go ahead and put it on the menu.
Take The Tailgate Inside
To entice customers away from their recliners and 82-inch TVs, score big by creating a party atmosphere in your restaurant. Make it a place where fans want to gather to drink and eat fantastic food while they watch the games. Consider hosting a series of happy-hour parties that coincide with kickoffs. Decorate your space with local team merch and organize eating contests where customers can win hats or jerseys from their favorite teams. Take lots of pictures and publicize the fun on social media!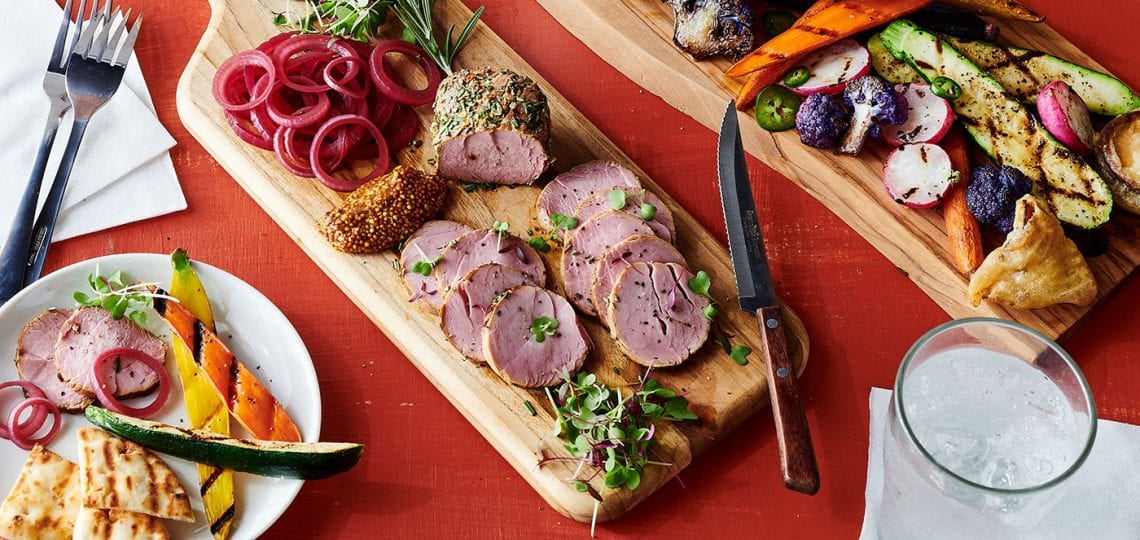 Pass The Protein
High-protein, low-carb diets remain popular, from Paleo to Whole30 to people who can't tolerate gluten. It's easy to work around these limitations when it comes to entrées, but tougher with bar snacks, which are traditionally coated in batter or wedged between buns.
Try getting creative, however, and you'll find plenty of appealing snacks featuring meat and protein instead of bread, rice or potatoes. Consider the chicken wing, for example, which you could coat in a gluten-free flour instead of regular flour before frying. Everyone loves a delicious meatball, whether made from ground beef or turkey. Again, you can use gluten-free bread crumbs, or no bread crumbs, depending on your customer base. Also, though it does sit on a bun, our Pork Belly Slider keeps the focus firmly on the protein: rich, savory Butcher's Block Pork Belly. Make the flavors sing with pickled match-stick vegetables and Sysco Imperial Culinary Premium Mayo.
To go even more purely protein, try our Pork Lonza. This fresh Butcher's Block Pork Loin is set in pink curing salt for several hours, then coated with a variety of seasonings such as whole fennel seed, ground paprika and fresh rosemary. Pork loin might seem unusual for a game-day snack, but when sliced and served with crusty bread or pita and a cold beer, it definitely satisfies.
The Lighter Side
When spending hours at a bar or restaurant to watch a long game, customers want to be able to order multiple apps and snacks and taste a range of flavors without feeling weighed down. In addition, vegetarians and vegans need to feel they have options on the menu, or they might choose to stay home instead, or just order a drink.
One easy solution to score big is to offer a variety of flatbreads or pizzas with different toppings. Cut into quadrants, these light, sharable snacks offer a blank canvas for a chef's creativity. Or take your guests to veggie heaven with a Grilled Vegetable Charcuterie with Roasted Pepper Sauce, or a variation using any roasted vegetables. In our version, zucchini, carrots and peppers are seasoned and grilled, then paired with warm naan and a sauce made with yogurt and roasted red peppers.
However you decide to score big, think strategically about your menu, and you'll have no trouble bringing in patrons who want to eat, drink and order seconds during game days for the whole season. All make terrific snacks for sharing. If you want to please a hungry game-day crowd, try our Loaded Mexican Fries. Topped with fire-roasted corn, Pica y Salpica Natural Crema and Casa Solana Taco Seasoning, this dish turns a game-day party into a fiesta.
Interested in spicing up your french fry game without a lot of extra time and labor? Try offering our Sysco Imperial Crispy Potato Flats or Sysco Imperial Battered Sweet Potato Fry both make a great base for loaded fries.