In this new age of social media, where everything is shared online, food plating and presentation have become a key part of the overall guest experience. Carefully crafted dessert presentations provide great social media content and have a higher perceived value – allowing you to command a higher price point. As a bonus, the dessert also becomes a selling tool as it tempts other diners throughout the restaurant, who see the dish on its way to the table and immediately want to order the same. While each chef will want to put their creative stamp on the plate, here are a few easy ways to dress up your desserts!
In addition to serving classic holiday flavors, there's ample opportunity to elevate premade desserts – and sales – by utilizing sauces. Take a classic slice of cheesecake. On the plate all by itself, it can look a little underwhelming. Simply adding a drizzle of strawberry, rich chocolate or salted caramel sauce can transform both the flavor and visual appeal of the dessert. Whether pooled underneath, drizzled in a pattern on top, or served in a ramekin on the side, a sauce has the power to change the entire character of a dessert.
Adding a garnish can go a long way to improving a dessert's appearance and its perceived value. Garnishes make your plates look pretty, add height, and they can even be great little helpers in hiding blemishes on a dessert. Plus, dessert toppings and garnishes are plentiful, easy to make and the possibilities are endless.
Powdered sugar, chocolate curls, a dollop of whipped cream, or a sprig of mint can add value to a piece of cake or pie. During the holidays, capture popular flavors by adding peppermint sticks or gingerbread. Of course, fresh fruit is always a colorful and healthful way to add brightness, complement the flavor and add a delicious finish to the dessert.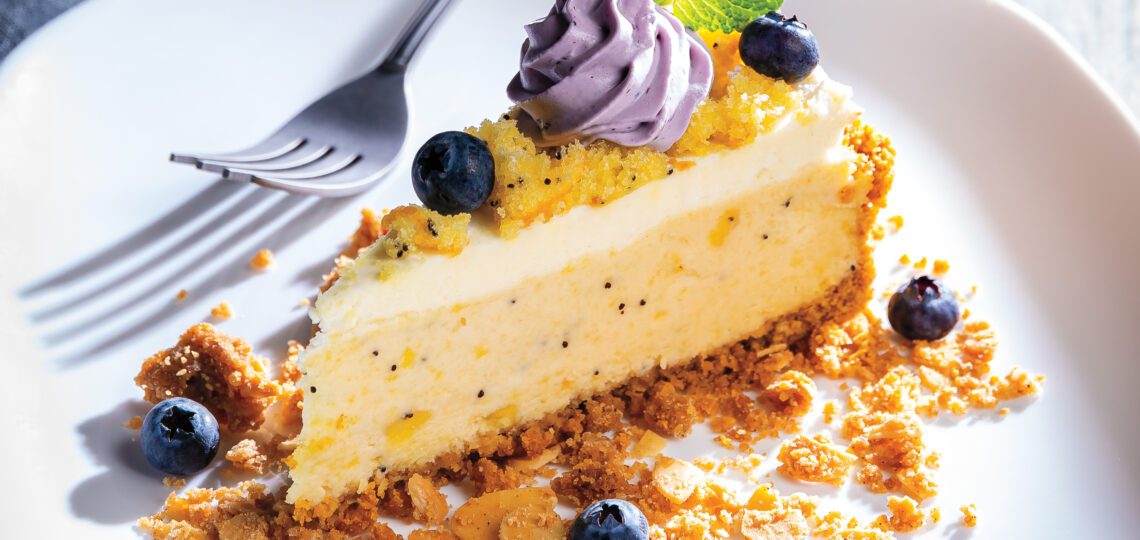 Another way to increase profitability with plating is to experiment with the size and construction of the dessert itself. Larger, shareable desserts are extremely popular and can become Instagram-worthy when they arrive at the table.
Instead of one large chocolate brownie, try serving brownie bites or flights. Pair each one with a different complimentary sauce, and garnish and place in a soup spoon for a sophisticated and easy to execute take on a dessert flight. Have fun and plate your dessert in an unexpected way. Instead of serving conventional pie a la mode, combine ice cream and pie in a mason jar for a fun, spoon-able sundae. Or try serving tiramisu in a martini glass for a visual gourmet twist.
It's important to use contrasting colors to create appealing visuals. Natural ingredients such as fruits, citrus zests, cocoa, and different sugars can add an element of artistry and bring your desserts to life! Garnish a dark chocolate cake with vibrant berries or dress up a lemon tart with a marbled raspberry coulis and edible flowers. Desserts can become signature artful creations when embellished with different pops of color.
Adding different textures to the plate excites the senses, and the enjoyment only continues when the eating commences. Pair a smooth, rich ganache with crisp cookie crumbs and soft, pillowy marshmallows. Nuts also add fantastic flavor and texture. If you're making homemade caramel, consider preparing candied peanuts, pecans, or pistachios or even creating a homemade brittle that can be served on the side or crushed and sprinkled on top. Unique textures help bring more depth and dimension to your dessert, taking it to a whole new level!