For most operators, packaging was just another line item cost to minimize. However, consumers have become more conscious of being eco-friendly and look for packaging that is made with better, ideally more sustainable materials. The race is on to balance the environmental concerns of consumers with the reality of running a profitable operation and managing not just food costs but costs of goods as well. While many operators are hesitant to pay more premium prices for sustainable packaging, recent surveys from the National Restaurant Association have found that consumers are willing to pay extra for to-go orders to cover the cost of upgraded packaging. In addition, everyone is aware of the impact of inflation on food prices, whether it's a restaurant or a grocery store. Consumers expect to see prices climb a bit and are more understanding when restaurant owners make needed adjustments. With guests willing to foot the bill so far, now is the time to invest in sustainable packaging and build those additional costs into your menu pricing and phase in a new pricing strategy. And while sustainable packaging will impact your costs, here are a few tips on how to adjust your menu pricing to help counter those increases while not losing customers.
Overall menu price increase – It's common for restaurants to take menu price increases across the menu on a yearly basis. And while there will always be some backlash, the customers who are unreasonably unhappy about a price increase are a minority of your overall customer base. It's just a part of doing business. However, to "soften the blow", a better solution is to take two smaller price increases spaced a few months apart rather than one drastic increase. By timing and executing the price increase efficiently, you can avoid angering customers.
Create a separate to-go menu – Another strategy is to feature two different menus – a "dine-in" menu and a "to-go" menu. Take an overall percentage increase on the to-go menu to help absorb the packaging costs.
Program your POS – For all to-go orders, work with your POS provider to program a "to-go" key that automatically adds a surcharge to all to-go items but doesn't itemize the extra charge – it only represents the total price of the item on the receipt. Make sure to include a small footnote on your to-go menu that disclaims a surcharge will be added to all to-go orders.
So what is sustainable packaging exactly? They're products consisting of sustainable materials that can be reused, returned, or recycled. At Sysco, we embrace our role in protecting the environment and are proud to offer a wide range of high-quality, durable, and affordable Earth Plus® products that provide strong performance and are produced in a socially and environmentally responsible manner. These planet-friendly solutions comply with government legislation across the country and are great for operators and their businesses. Even where there is no legislation, many conscious consumers are driving awareness & still expect restaurant operators to make environmentally responsible changes.
Hinged lid containers are a staple item for delivery, takeout, and catering applications. Earth Plus® has multiple sizes of containers in single or three-compartment styles and is available in mineral-filled Polypropylene, Molded Fiber, or Compostable options to fit any need. The natural look & feel of Sysco Earth Plus® Mineral-Filled Polypropylene products significantly reduce plastic usage & bear an embossed green message to promote your eco-friendly credentials. Although this product uses 40 percent less resin, it still provides a very sturdy container with an audible click to indicate secure closure. One key feature & benefit is that the soak-through, moisture & grease resistant design helps to eliminate messy leaking. Molded Fiber containers are made from sustainable & renewable materials. They are certified as compostable in municipal & industrial composting facilities. Both hinged options can be used in the freezer or heated in the microwave up to 250°F. Our Compostable hinged lid containers are made from plant-based bagasse & bamboo raw materials. These renewable resources are designed to replace plastic packaging & help unnecessary waste from being landfilled. Compostable containers are sturdy & rigid to accommodate heavier foods. They are an unbleached, natural color; and their broad temperature range is suitable for use in the freezer, refrigerator, microwave, or oven. In addition, compostable round & square bases with recyclable, safe & secure locking lids are available.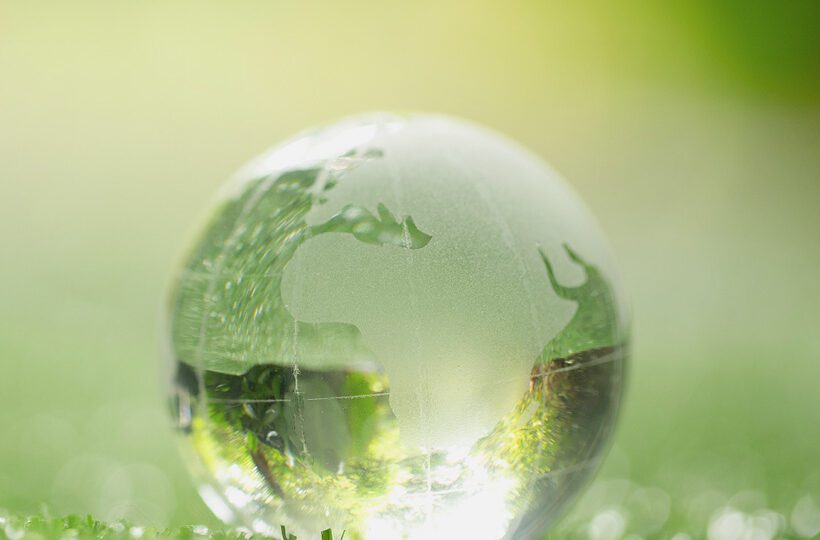 From coffee and tea to fountain drinks, Earth Plus® offers an array of beverage cups made with renewable plant-based materials. By meeting the industry standards & specifications for compostability, these satisfy consumer demand for more earth-friendly products. Our beverage cups provide a great look & feel, either in paper for hot applications or clear plastic with exceptional clarity for cold applications. We offer multiple sizes for operator versatility, all of which are stackable for convenient storage & use one secure fitting Sysco Earth Plus® lid. Using hot cups? Don't forget to order Earth Plus® paper sleeves that are made from 100% recycled paper and certified compostable.
Thanks to the strength & high absorbency of Sysco Earth Plus® napkins & hand towels – you can tackle their needs with less product consumption, reducing overall waste & bottom-line costs. Earth Plus® paper napkins are made from 60% recycled fiber & 90% post-consumer fiber. The 100% chlorine-free process produces a natural mocha color that conveys a commitment to environmental stewardship. Earth Plus® single-use & dispenser napkins fit in universal manifold napkin dispensers, but we also offer flat dinner napkins for those that prefer to fold or roll their own & beverage napkins that are perfect for bar service or small appetizers. The inner, reclosable packaging protects unused napkins to ensure superior quality for each guest.
Non-food items are the unsung heroes of food service, but they are critical to every operation's success. The napkins used after a deliciously messy chili dog or the take-out containers that protect food & keep family meals delicious on-the-go…are just as important as quality ingredients or a great staff.
Earth Plus® planet-friendly, non-food solution products deliver recycled content, enhanced performance, and labor savings, the perfect solution for operators seeking to elevate the customer experience & business profile by reducing their environmental impact.