Right now, a lot people could use extra help, and that is particularly true for the most vulnerable people among us. Recently, some Massachusetts and Rhode Island shelters and food banks have gotten a little help in a big way thanks to Massachusetts Military Support Foundation, Amazon, Sysco, and the Patriots Foundation.
Both
companies have donated 24 palettes of food daily to support those in need.
While the donation was initially supporting the Food4Vets program, which has been
operating from the Gillette Stadium parking lots, it has proven generous enough
to help even more people in the area.
Now, in addition to veterans who are experiencing food scarcity due to the COVID-19 pandemic, shelters and food banks in Massachusetts and Rhode Island have been invited to collect donations to help feed those they serve. Every day, pounds and pounds of food is making its way from Gillette Stadium to those who need it most.
As of now, more than 60 shelters, pantries, and other organizations have benefited from the donation. From fresh produce to dairy items, organizations and nonprofits are able to take full pallets of food back to their facilities.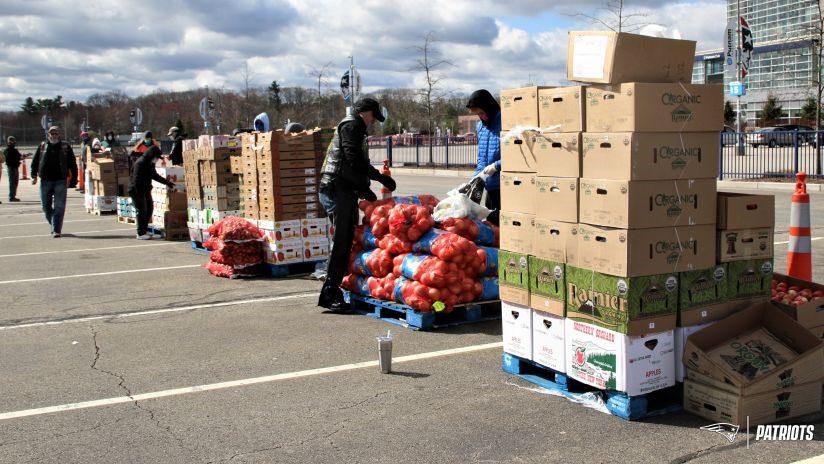 Crossroads
Rhode Island works with those who are at-risk or experiencing
homelessness, and according to Cicily Dove, Vice President of Family Services,
it was an unexpected and welcome donation that is being split between their
shelters and programs.
"We
try to divvy up the bounty, I call it," she said. "When I told [the
staff], they were like, 'Okay, great another donation.' But when they saw it
and the quality of it, the guests and the kids [Crossroads serve] were over the
top. I know there's some who maybe have never suffered food insecurity or who
have never had to manage and monitor their money to the point where quality was
a concern, but having good quality and variety of food is important,
specifically in times of crises."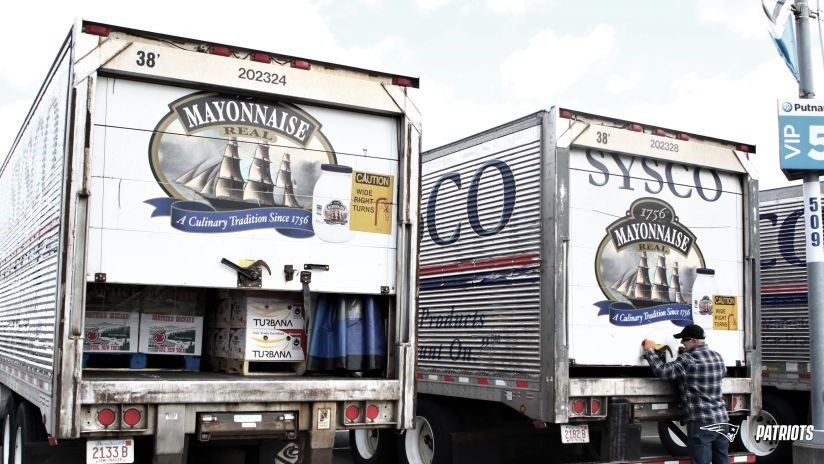 While the food provides practical and much needed resources for organizations like Crossroads, it is also giving those they serve something to look forward to. Most everyone is feeling the impact of the COVID-19 pandemic, but those who are experiencing homelessness, especially children, are going through extreme disruptions to stability. Something like this donation brings a small reprieve in at least one aspect of their life.
"If that can provide any amount of happiness or distraction or something that'll get folks out of their funk and fear, it helps with the overall dynamic of the shelter environment. I think that we see that on an on-going basis," Dove said. "You can give them something to look forward to. I think that you will see the anticipation and the excitement grow even more, especially if it's regular. You know, like 'Taco Tuesday.' This is like Patriots-Amazon-Sysco Wednesday."