At the Heart of Fresh
Quality and freshness come naturally at Sysco and we stay committed to offering a variety of consistent, quality assured products to you each and every day. We are open and our expansive assortment and network of specialty companies provides you with a bountiful selection of reliable fresh product. This demonstrates our passionate commitment to keep you supplied during the shifting climate. Watch our videos to learn more about the stories behind the products.
Fresh Never Goes out of Style
We have curated the best of fresh content to help you keep up with consumer demand in fresh foods, even during a crisis.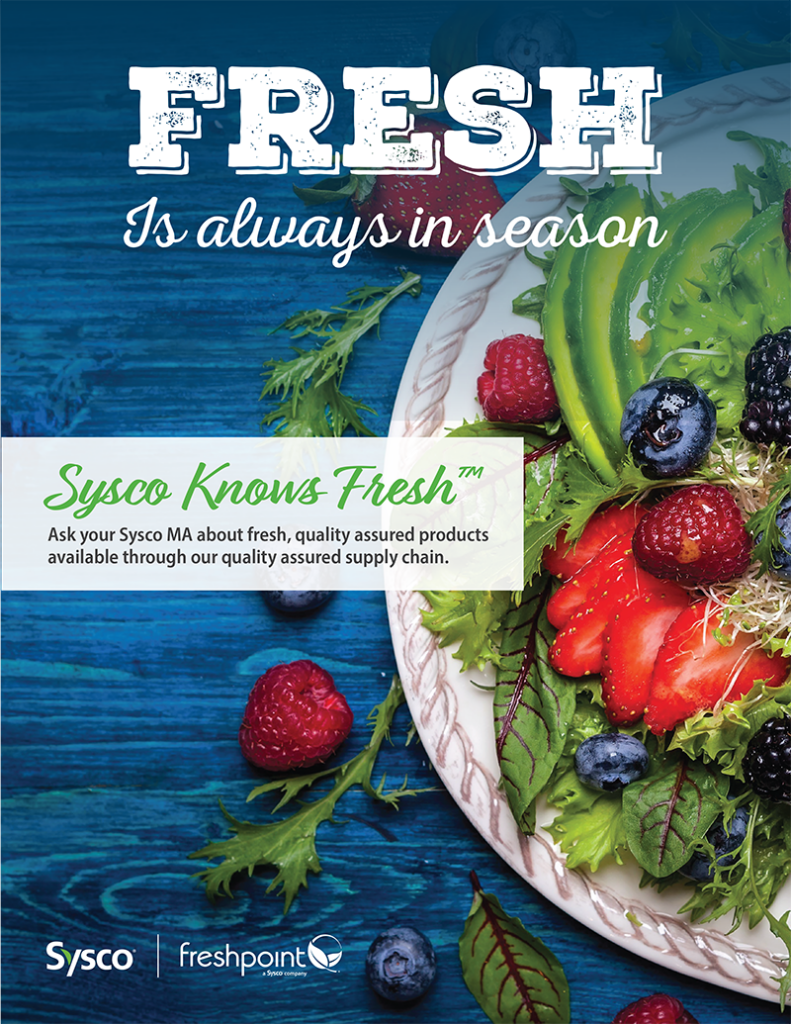 Tips to Be Successful with Fresh
Learn more by using the tips here, to stay on top of providing fresh foods to your guests.
Fresh Products
View these sample of products here to learn more about the fresh assortment Sysco brings to you