Cutting Edge Solutions offers an exceptional selection of exclusive new products to help refresh your menu, drive repeat business and streamline your back-of-house operations. , The focus is on high-quality center-of-the-plate proteins that require minimal cooking, saving time and labor in the kitchen.
Lower costs without sacrificing quality with this convenient version of a menu favorite! Made from USDA Choice grade beef, Sysco Classic Sous Vide Sirloin Steak is pre-portioned, lightly seasoned, and pre-cooked to medium-rare in a water bath to precisely 135°F. (100% HACCP safe) It is then immediately individually quick frozen (IQF), making it ready to heat-and-serve for a consistently perfect steak every time. Operators can easily add their signature touch and reduce the need for skilled labor in the back-of-house by incorporating this highly versatile product in center-of-the-plate entrées, all-day breakfast options, on top of salads, and more.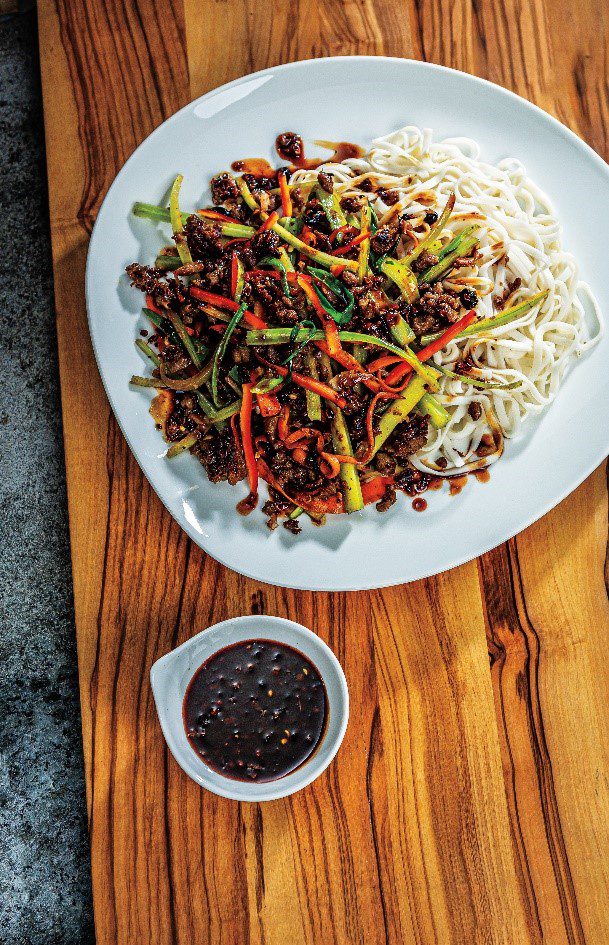 With the simplest ingredient line in the plant-based category, Sysco Simply Plant Based Protein (Pulled Oats) is made of a flavorful superfood blend of oats, beans, and peas that has a "pulled" texture. All seven ingredients are clean label and suitable for any customer from vegans, vegetarians to meat lovers. This product will satisfy diners looking for natural tasting, simple ingredient products that taste great, too! Aside from being an efficient meat replacement in any dish, this 100% plant-based product is extremely versatile across the menu. It also comes pre-cooked to save your operation valuable time and back-of-house labor.
Capitalize on the popularity of pasta with Arrezzio Imperial Luxe Ravioli – made using the freshest ingredients and authentic Italian flavors. With a thinner and more delicate exterior, this handmade quality ravioli allows diners to taste the trendy flavor profiles anchored in a familiar format. Featured in three unique flavor varieties:
Goat Cheese & Lemon: Pairs creamy goat and ricotta cheese to create a filled pasta with hints of fresh lemon zest.
Braised Beef: With all the great flavor of a seven-hour braised short rib, this trendy filled pasta is consistent and flavorful.
Burrata Cheese: Boost the visual appeal of pasta dishes with parsley and basil striped round ravioli, filled with creamy and savory Burrata cheese.
Deliver a new and exciting rendition of a top-consumed protein with Sysco Classic Fully Cooked Chicken Skewers. This value-added product is incredibly versatile, innovative, and labor saving in an array of menu categories and applications that can differentiate your menu. Available in three varieties that are all fire-grilled, these skewers deliver unique chicken options that present an artisanal, back-of-house appearance while saving your operation time and money.
Chicken Thigh Skewers: Fire-grilled, certified halal thigh meat that brings next-level flavor, texture and juiciness.
Chicken Breast Skewers: Fire-grilled, certified halal, made with 100% tender chicken breast.
Piri Piri Chicken Breast Skewers: Fire-grilled, 100% tender chicken breast with a spicy South African-inspired flavor rub.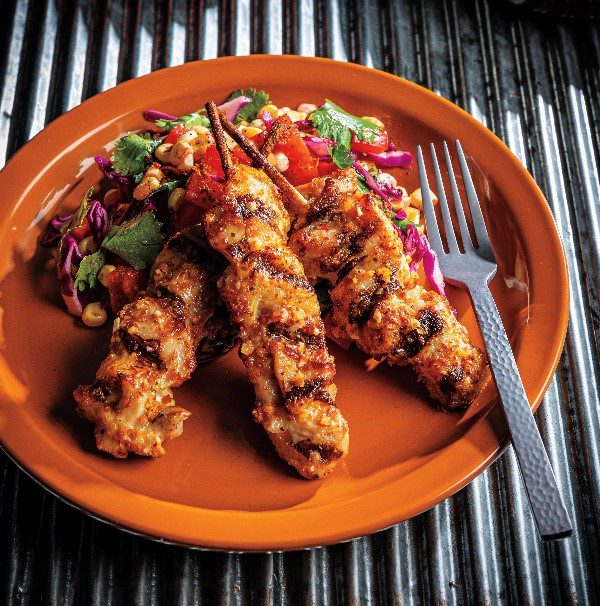 Elevate your chicken offerings with Tyson® Boneless Thigh Wings – a boneless, skinless whole muscle chicken thigh that's uniquely cut to look and eat like a bone-in wing. Thigh meat adds flavor, juiciness and texture to this customer favorite, offering the same wing-eating experience without the hassle of a bone. Made from chicken raised with No Antibiotics Ever, these versatile wings can diversify your chicken category while serving customers a product they can feel good about eating.