Chef Mark Sierra is a proud veteran and owner of Compadres Hill Country Cocina in Boerne, Texas. The Tex-Mex restaurant opened in June of this year and has already become a destination location for diners across Texas. The restaurant has even drawn celebrities like legendary country singer George Strait. As 2020 proves to be a challenging year for most restaurants, the pandemic set in motion the very series of events that would lead to Compadres' creation.
Chef Mark first learned his way around the kitchen at the age of ten. His grandmother had gone blind due to a medical condition and required care from a hospice nurse. To her dismay, the nurse refused to prepare meals for Mark. "My grandmother got upset and said, 'You know what? We don't need her here. I'm blind, but I'm gonna teach you how to cook right so we can cook for all of us,' " Mark recalls. From that point on, his grandmother used her remaining senses to teach her grandson how to prepare food – from picking the best produce to seasoning in the right proportions
Food and family shaped much of Mark's childhood as his Mexican heritage was shared through cooking. "We always had family, and we always had food," he recalls. "I was always in the kitchen watching, eating, and picking off of [food]. My cousins and uncles were very old school traditional ranchers, and for the holidays, we'd slaughter pigs, skin them [and] make barbacoa. That level of cooking was always with me."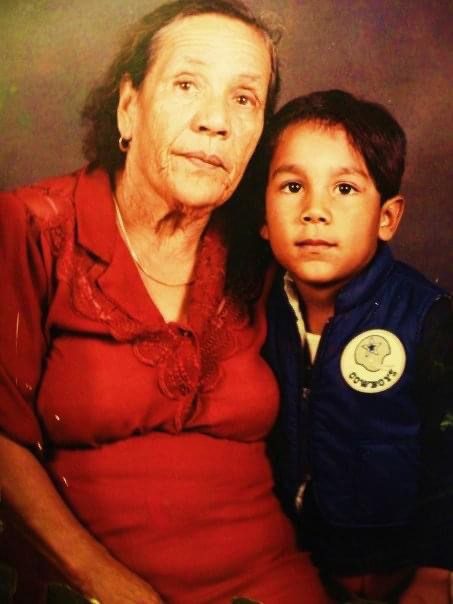 Mark took on various positions in the foodservice industry until, at the age of 27, he decided to join the army as a Fire Support Specialist. "We were forward observers," says Mark. "Basically, we go in and do any kind of reconnaissance scouting. If there were any threats or anything that we had to eliminate, we'd call in for air strikes or mortars or artillery." Even on foreign soil, Mark used food to bring his brothers in arms together as he grilled burgers and ribs to boost morale and give the soldiers a taste of home. "When I cook, I literally feel like I'm cooking every day for my family because that's what I do," he explains. "I cook just like we did back home, and it brings people together."
Mark left the army in 2011 after two tours of duty in Iraq. A year later, he enrolled in Le Cordon Bleu College of Culinary Arts in Dallas, Texas. Shortly after graduation, Chef Mark began his professional culinary career as an Executive Chef in Uptown Dallas, before opening a cafe in his hometown of La Joya, Texas. After closing the cafe, Chef Mark became the Executive Chef at the Fair Oaks Country Club, where he worked for almost three years before being furloughed this year due to the pandemic.
"I decided, 'You know what,' instead of just sitting around, I'm not trying to get [another] job anywhere else where I have to start from the bottom," he recalls. "I worked [hard] to get where I [am], and I'm not going backward." With just $390 in the bank, Mark and his wife took their future into their own hands and started selling homemade soups and salsas. "I cooked all night and delivered all-day," says Mark. Eventually, he was able to afford a smoker and host pop-ups, ironically not too far from his former employer.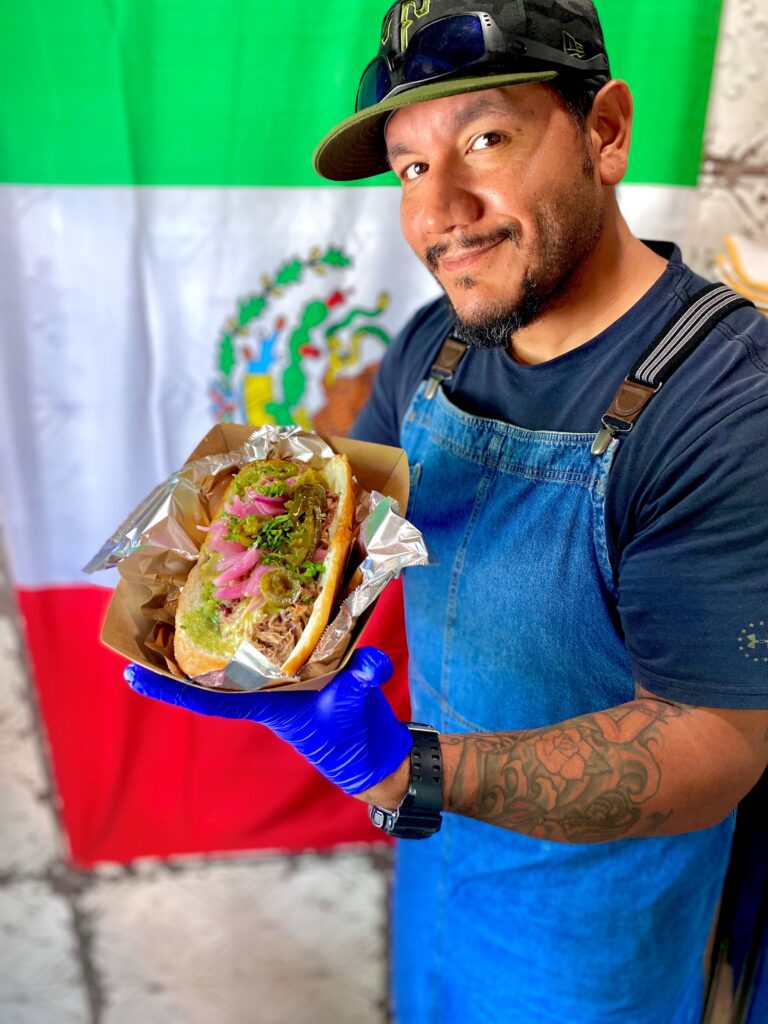 A few months later, Chef Mike and his wife opened Compadres Hill Country Cocina. "We sell out daily," he explains. "We're going over 450 pounds of beef fajita a week, and we're only open for lunch. It's crazy because we just go from 11 am until we run out. We try to go until 4 pm, but that never happens. [On the] weekends lines are out the door. People are already here, just waiting outside."
Since opening day, Sysco has been a part of Compadres, and is proud to support the veteran-owned business. "Sysco played a big part in helping me out when we first started," Mark recalls. "They had this program where there was a startup account to help out small businesses." The line of credit offered by Sysco was vital to Chef Mark, especially as a new restaurant owner facing the uncertainty of a pandemic. Mark goes on to say, "[the funds] helped out with our first order. [Sysco does] a lot for us; they're really good people." As luck would have it, Mark also works with a Sysco Sales rep that he initially met six years ago and is excited to be working with him again.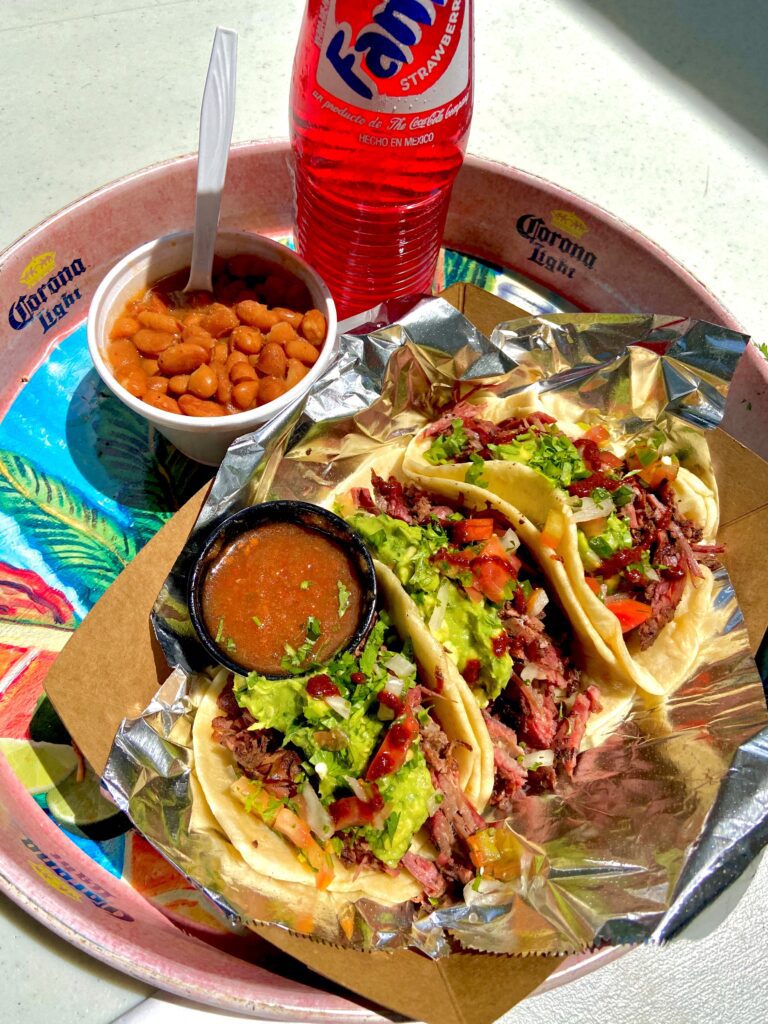 Mark's commitment to supporting veterans is evident in nearly every aspect of his restaurant, from the decor to rituals that honor those who have served. "We got flags hanging everywhere, [and] pictures from veterans that come in… to honor them." Every Friday at noon, the restaurant has a tradition of pausing while the national anthem is played. Mark explains – "I have a 76-year-old retired army veteran that comes in and stands right in the front door, and I stop all operations and make the announcement to have everyone on their feet [for the national anthem]."
Chef Mark credits his military training with influencing his entrepreneurial style and commitment of service to others. "It's [about] work ethic. It's [about] selflessness," he declares. "That's what we're all about, and that's what we're taught. Being a veteran business owner I hope to inspire veterans to go out there and not be afraid to take a chance. I would have never imagined this."