Jimmy Kelly's Steakhouse is a family-owned restaurant with a legacy that spans over eighty-five years. The restaurant best known for quality steaks and seafood is housed in a two-story Southern mansion in the heart of Nashville, Tennessee. The business has been passed down from generation to generation and is now in the care of founder Jimmy Kelly's grandson, Mike Kelly. Throughout the years, the steakhouse has become a Nashville icon and a place where treating guests like family has become a tradition.
A Good Steak and a Pour of Whisky
Founded in 1934, Jimmy Kelly's Steakhouse opened during The Great Depression and one year after the repeal of prohibition. As Mike Kelly describes, "My grandfather was the largest Bootlegger in the southeast. The US Congress in 1933 repealed prohibition, so his friend [suggested he] open a restaurant and sell whiskey there. That's how we got started. When [my grandfather] opened the restaurant, he said, 'give a man a generous pour of whiskey and a good steak and good service, and he'll come back over and over again,' so we kept that motto throughout our eighty-six years."
Mike Kelly became the restaurant owner in 1982, taking the reins after his grandfather, father, and two uncles managed the business. Jimmy Kelly's old-fashioned motto guides the values of quality food and exceptional service that have long been synonymous with the steakhouse. "We have an absolute tenacious pursuit of quality", explains Mike. "That's very important to us.
The connection between staff and management adds a layer of undeniable charm to the restaurant. As Mike explains, "We have an incredible staff. Many of them have been with us going on 40 years [and] a good deal of staff have been with us for 20 years. We've just got a family here. A lot of people use the word team, but most of my employees refer to it as a family – the Jimmy Kelly's family."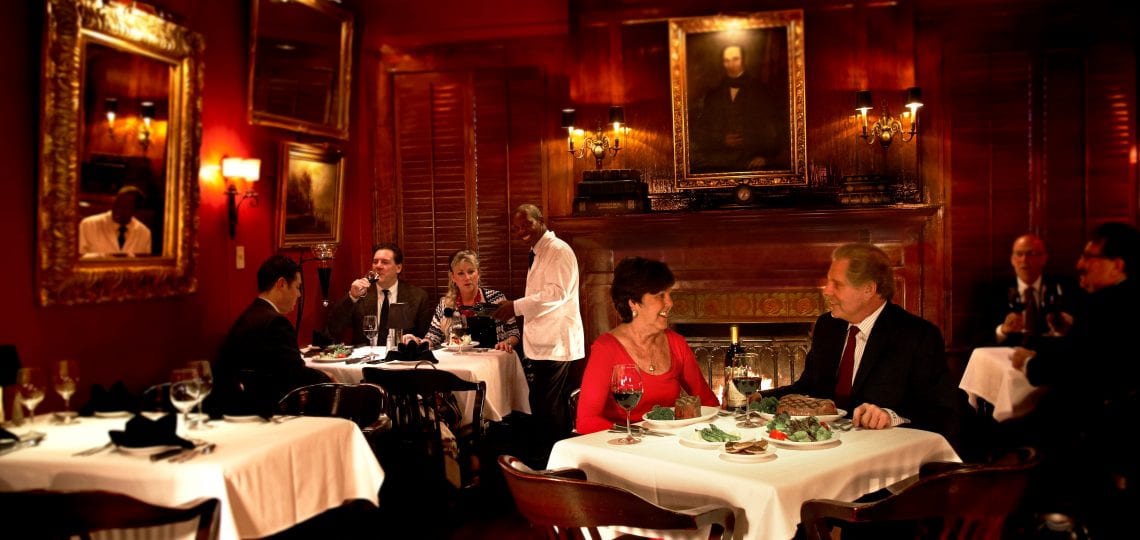 When You're Here You're Family
Just as staff members have grown with the restaurant, generations of customers and their families have been part of the steakhouse's long-standing history. "[We are] dedicated to providing a really great experience when they visit our [restaurant]," Mike proclaims. "We're here to take care of our customers, and that's very important. That's our driving force. It's what we do when I unlock the door every day. For three generations of Nashvillians, this is the place where you celebrate babies, weddings, and anniversaries – even the passing away of someone in the family. People choose us, and that's special."
The menu at Jimmy Kelly's Steakhouse offers Southern steakhouse classics made with fresh, quality ingredients. "We've definitely changed a lot of things over the years, but the core of our menu is still centered on steaks," explains Mike. "We cut every steak that we serve [and] butcher in-house. It just goes a long way to help us retain quality. I'm very tenacious about the aging of our products. We serve aged beef and buy the very best products. We're committed to freshness [and] work with our partners at Sysco to make sure that we can achieve that."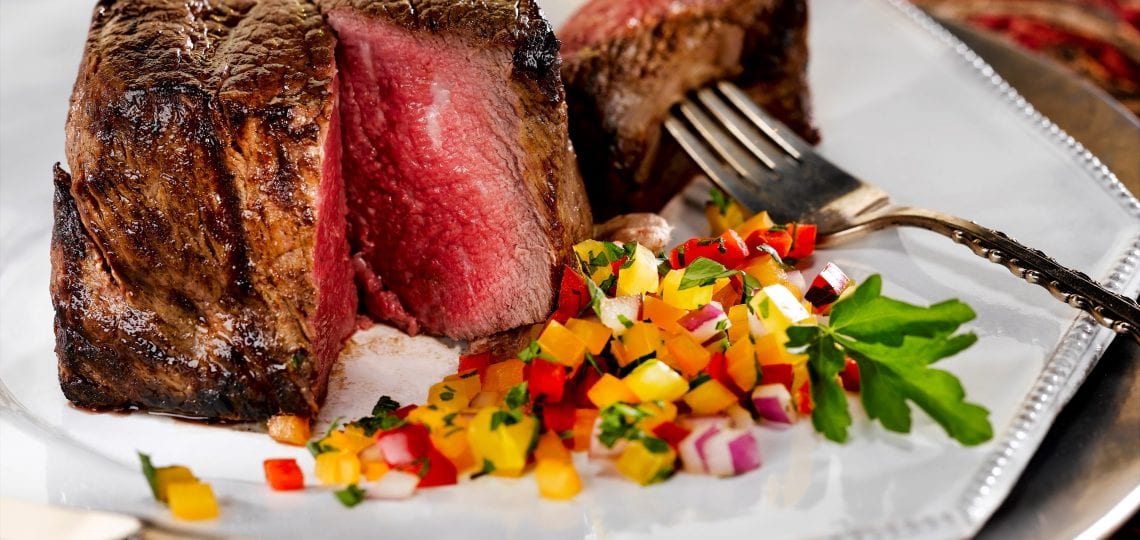 Restaurant customers have their go-to favorites, but many entrees continue to be timeless classics. As Mike describes, "Our bone-in filet is certainly a show stopper. We [also] do a filet that we stuff with Maytag blue cheese and wrap it with Alan Benton's hickory-smoked bacon that people really enjoy. We do fried oysters that people from Louisiana come here to eat, [and] during the summer months we [serve] homegrown tomatoes from a local farmer that lived next door to my grandfather for years. We bring that kind of freshness to the table." Other exciting menu options include the Bootlegger's Ribeye that features a chipotle hollandaise sauce, and Jimmy's Cheeseburger made with aged tenderloin, ribeye, and sirloin steak, ground fresh daily.
Coming Back Bigger and Better
Jimmy Kelly's Steakhouse was born in a time of uncertainty and has weathered many challenges throughout the years, but none like the unprecedented challenges of 2020. On March 2nd – 3rd, Nashville and surrounding areas were devastated by deadly tornadoes with winds above 175 mph. Hundreds of homes and businesses were destroyed, including the Sysco Nashville food distribution center. In a time of great uncertainty, Sysco's sister operating sites jumped in with creative solutions to ensure that all customer orders would be fulfilled without disruption.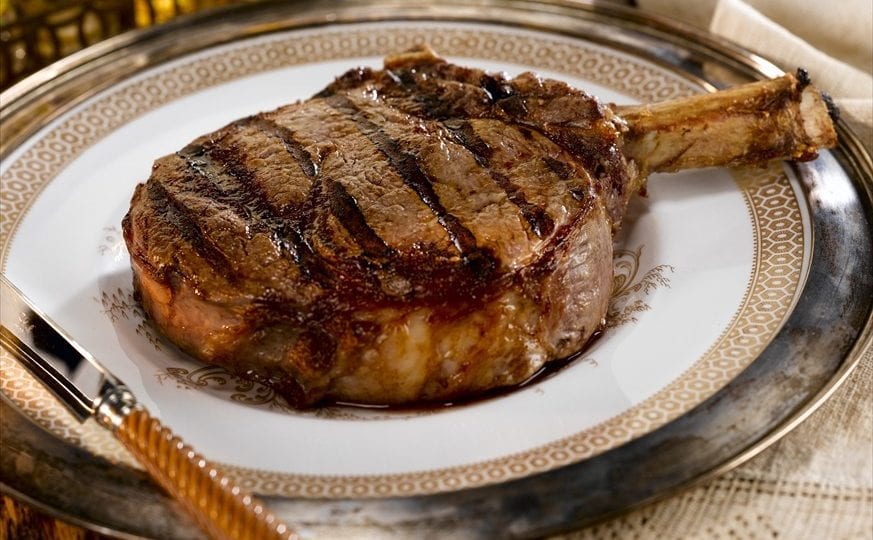 "Looking back on it, I think we were really spoiled to have such a large supplier here in Nashville available to us with such a big collection of [products]," Mike recalls. "We slugged through it – realizing where we were and knew that we were going to come back bigger and better than we were before. The Sysco team really jumped in and came up with a good plan to take care of their customers. I appreciate that and certainly would not have expected anything less. I knew they were going to do whatever they needed to do to make sure we were going to be able to open to serve our customers. It took a little more planning [and] trying to be nibble on our side, but our [Sysco Sales Associate] had to be nibble too, so I appreciate [everyone's efforts] in the midst of a major upheaval."
Just days after the tornadoes swept through Nashville, the worldwide COVID-19 pandemic swept through the country. As Mike recalls, " We were closed for five and a half months and opened back up the 1st of September when they eased a lot of restrictions and finally made it where we could at least try to be somewhat profitable. We've been real fortunate since that time [and have been] awfully busy."
From The Great Depression to natural disasters and an unprecedented pandemic, Jimmy Kelly's Steakhouse has endured untold challenges throughout the years. Looking towards the year ahead, Mike and his team are excited to return to business as usual. As he explains, even though we're in the middle of this [pandemic], the city is booming. I think the rest of the year is going to be really good for us." This year the restaurant will celebrate eighty-six years in business, three generations of Kellys at the helm, and continuing the legacy of being one of Nashville's most treasured icons.