"We're proud that we've developed a loyal following in our region," says Russell Loub, owner of LABCo Market & Restaurant. For 25 years, Loub and his wife, Kelly, served high-quality steaks, burgers and American cuisine to a devoted clientele in Manhattan, Kansas.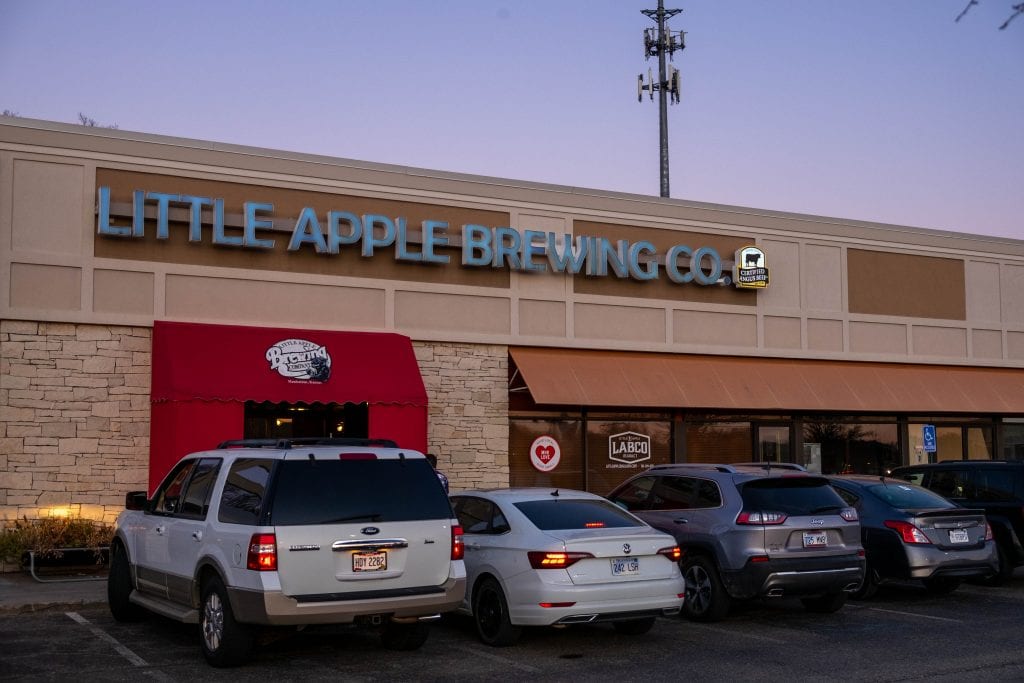 Loub began cooking when he was just 13 years old, before attending culinary school. "It's the only thing I've ever done," he says. "I just absolutely love cooking. Running and managing a restaurant is great, but my love has always been the kitchen." It was during his very first job out of culinary school, working as a cook in a French restaurant in Michigan, that Loub first began buying from Sysco. When he moved from Michigan to Kansas, he began buying from the Sysco Operating Site located Kansas City, and they have been his primary vendor ever since.
"I've been buying from Sysco for over 40 years, so I'm a very loyal customer," says Loub. "I couldn't ask for a much better partner than Sysco. They've always been incredibly supportive of what we're doing." He adds, "I've met fantastic people over the years—not only my Sales Consultants but everybody from the [Kansas City] President on down. Even when times were tough for us, such as during the COVID situation, they worked with us to get back on track."
The COVID-19 pandemic forced Loub and his team to close the restaurant at first, and then to reimagine what might be possible and how best to serve customers during this uncertain time.
"The original idea for a meat market was actually brought to us by Sysco," says Loub. "When COVID hit, we had a mandatory closure, and when we reopened, we needed something to bring in more income. That's when we started an online platform and store for a meat market."
Loub looked at industry trends and saw that while other restaurants were also embracing retail, no other retail operations in the Manhattan area were offering Certified Angus Beef products. By harnessing Sysco's buying power and embracing technology, Loub made the meat market a success. "We do pork, poultry, cheeses and other things through the market as well, but the real focus — and the majority of sales — is the beef."
While COVID shook everything loose for LABCo, some of the innovations it spurred have been positive — and for Loub, many will remain after the pandemic fades. "We weren't very technologically advanced before COVID," Loub says. "We had a website and a Facebook page, but we now have an online ordering platform for the restaurant, third-party delivery partner platforms and one for our online store — that's five different platforms, which is quite a change from what we were doing before."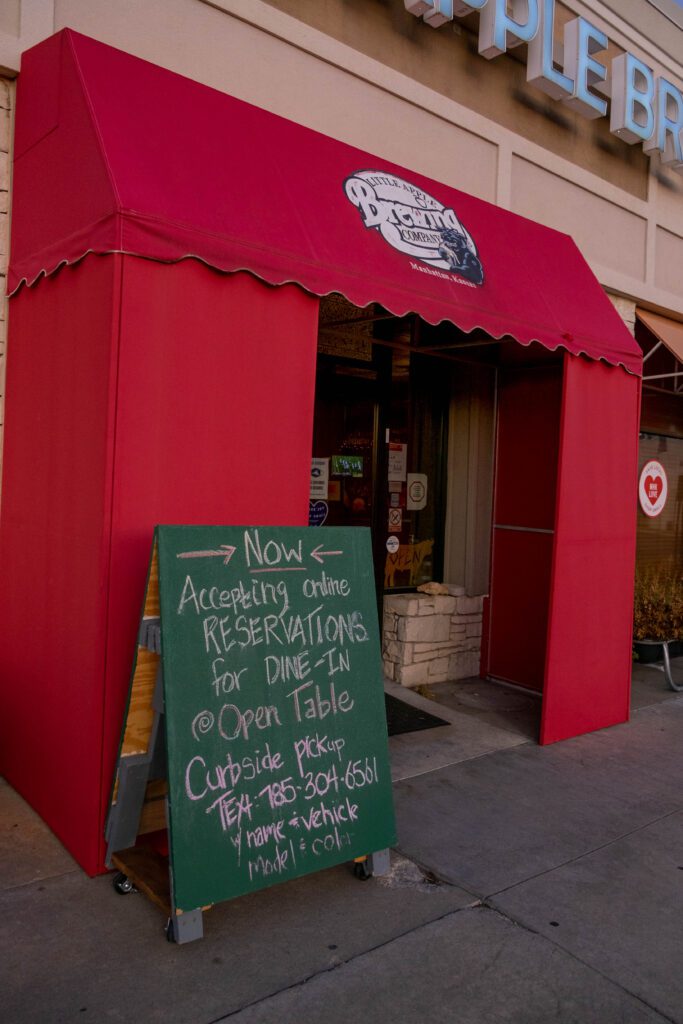 In addition, before COVID, Loub had always concentrated on in-house dining. "We did some takeout and delivery, but it wasn't a very substantial portion of our business," he says. "So, like many restaurants that focused on in-house dining, we were kind of cut off at the knees during the initial shutdown."
Before reopening the restaurant, Loub started the online meat market. He spent a couple of months getting it established, promoting it and getting it up and running before transitioning back into normal dining-in operations as well as takeout. When he did reopen LABCo, Loub took some time to streamline as well as refocus the menu.
"We cut back the menu pretty significantly," Loub says. "We used to have about 80 items. We knew when we reopened that we weren't going to be able to do that because of staffing, sales volume, controlling waste, etc." He has kept all the top sellers on offer and hopes to gradually bring back other items as business improves.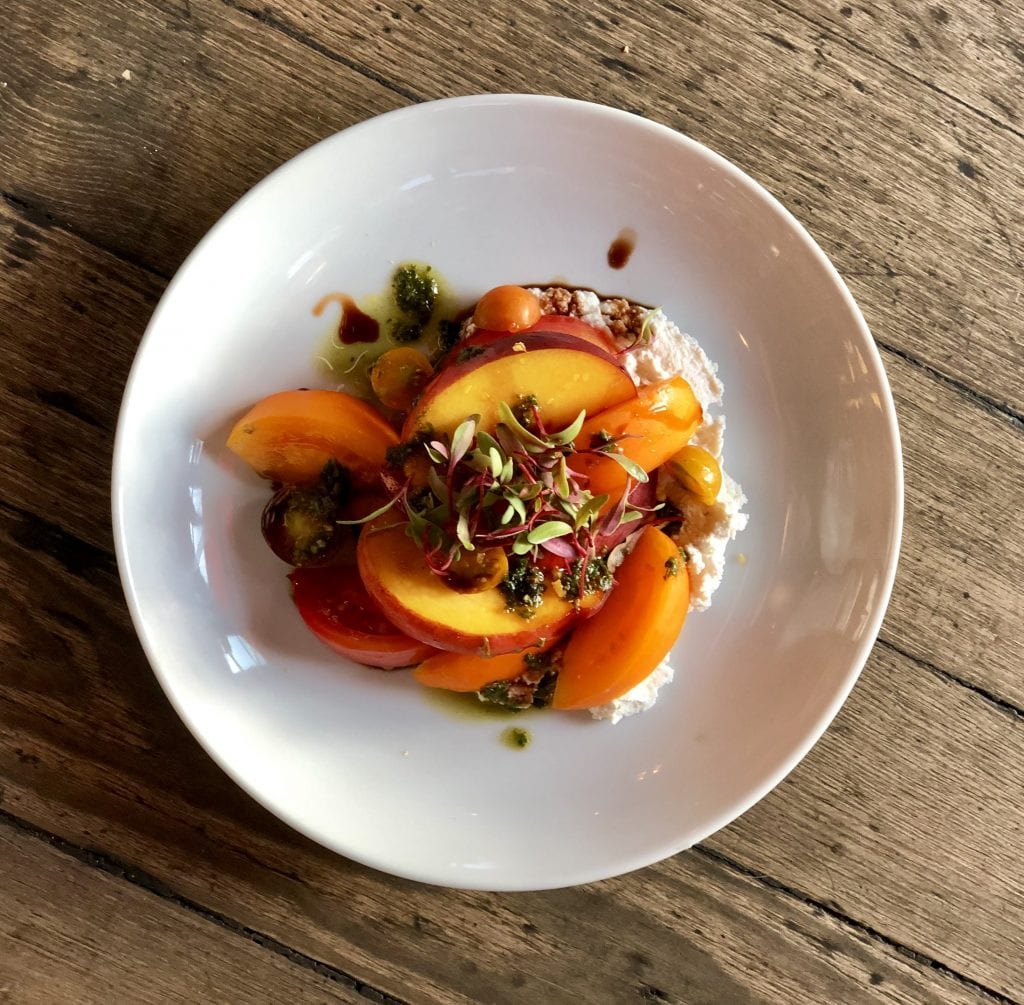 The main LABCo menu includes specialties such as Certified Angus Beef steaks of all sizes and cuts, pasta, burgers, fish and chips and classic American desserts. In addition, Loub offers a separate White Menu, with anywhere from eight to fifteen items. Not posted on the website, the White Menu features many local products sourced from nearby farms.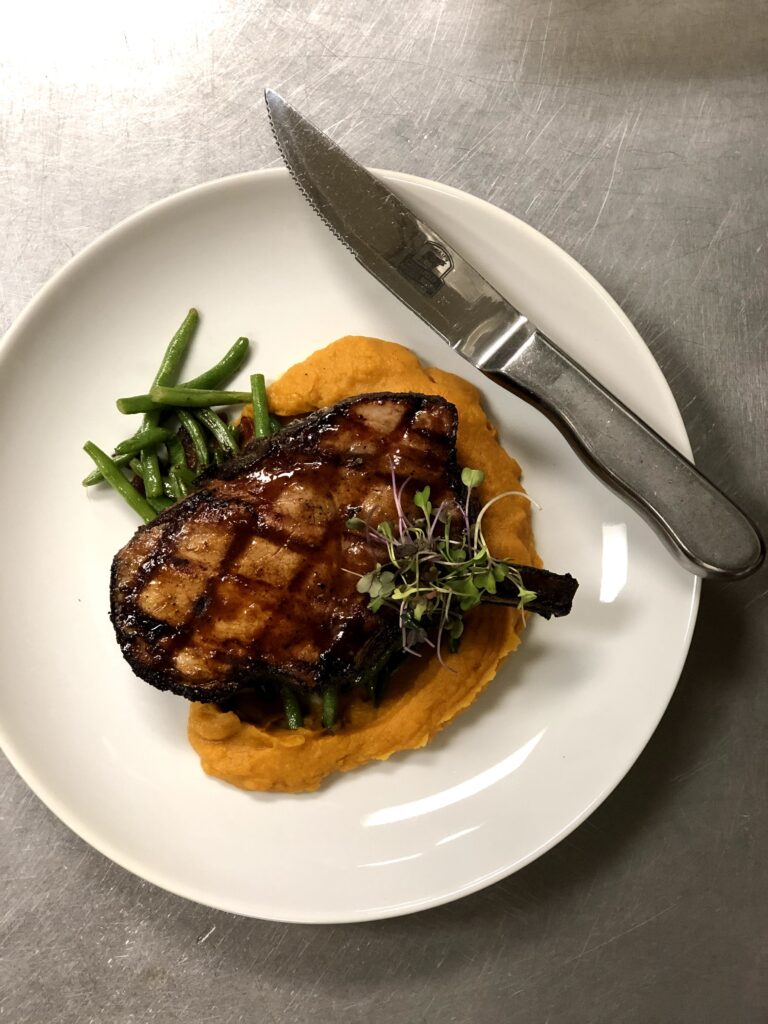 "We started doing the White Menu about 10 years ago — bringing in heritage breed pork and lamb, butchering in-house — and that's been a huge thing for us," Loub says. "We change the menu almost every single day."
Also popular are the ready meals, started during COVID to meet the growing demand for both takeout and comfort foods. "Every night, in addition to our regular menu, we're doing a featured meal available for curbside delivery that includes entrees such as chicken and biscuits, slow-roasted pork shoulder with cheddar potatoes, meatloaf, chicken cacciatore and braised short ribs. It's what people want in this time of anxiety," says Loub, although it may be something he continues doing after COVID has ended.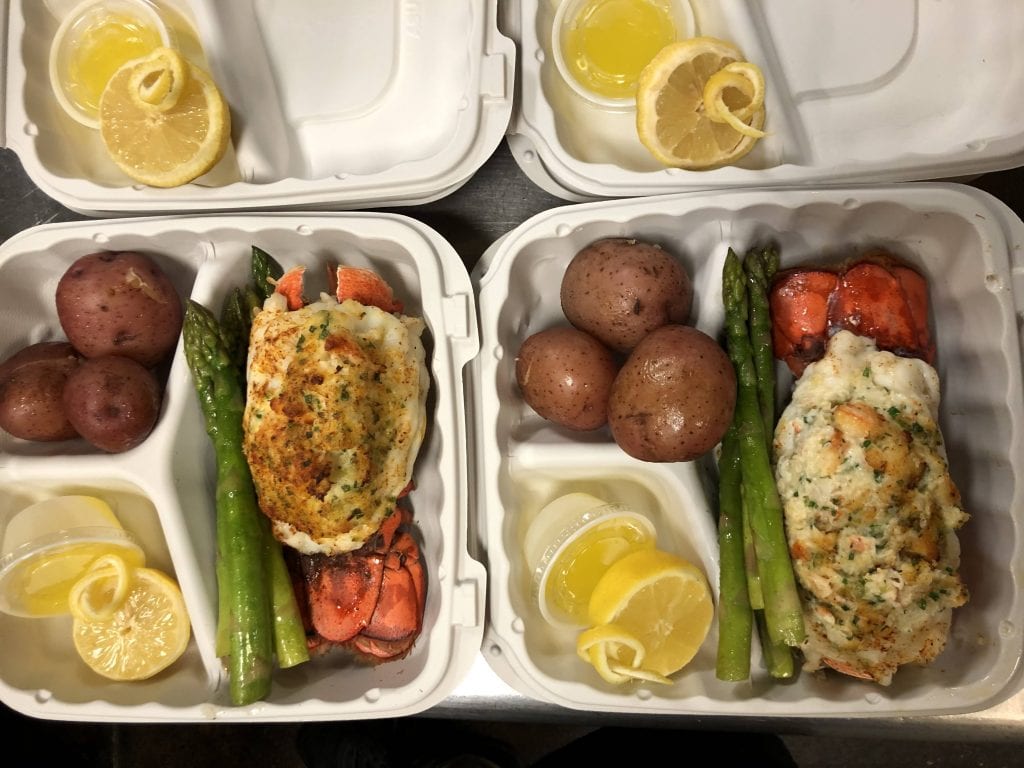 In addition to the online meat market, Loub plans to start a retail market in the restaurant. "We would have a meat counter where people could come in and buy steaks right there in the store. That's our eventual goal," he says.
"Ironically, COVID gave us a chance to reimagine our business," says Loub. "We had been open seven days a week for lunch and dinner for years. This meant working 80 hours a week and rarely taking a day off. When we had the mandated closure, my wife and I had some long conversations about our future. We decided we did not want to go back to the life we had. Now, I take a couple of days off a week. I'm much more relaxed. There's a way forward here that's better than what we had before."