Located in the rural community of Polk County in Columbus, NC, lies The Rural Seed – a community-driven harvest-to-table restaurant serving meals that the whole family can enjoy. The business is managed by Carl Pleasants, co-owner and director of hospitality, Adrienne Wilson, co-owner and chef, and her husband John Wilson, the general manager and chef. Since opening in 2018, the restaurant has proudly served flavorful meals elevated by fresh ingredients sourced from local farmers and producers.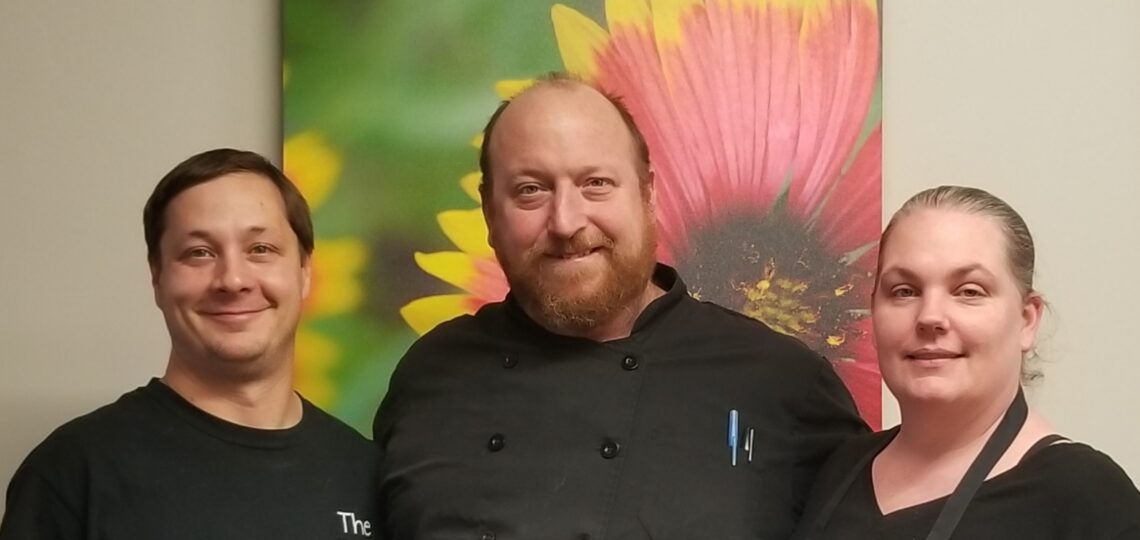 Meet the Wilsons
With a combined four decades of experience between them, the Wilson's journey to opening The Rural Seed began as another chapter in their life was closing. John explains, "[Adrienne and I] have always been chefs working for others. We were actually working at the same country club when it went out of business. It was just one of those things where we [decided] let's give this a try. It was a big step for us because we had talked about opening a restaurant for easily four years, but the timing wasn't right. Once we lost the positions at the country club, everything started to fall into place."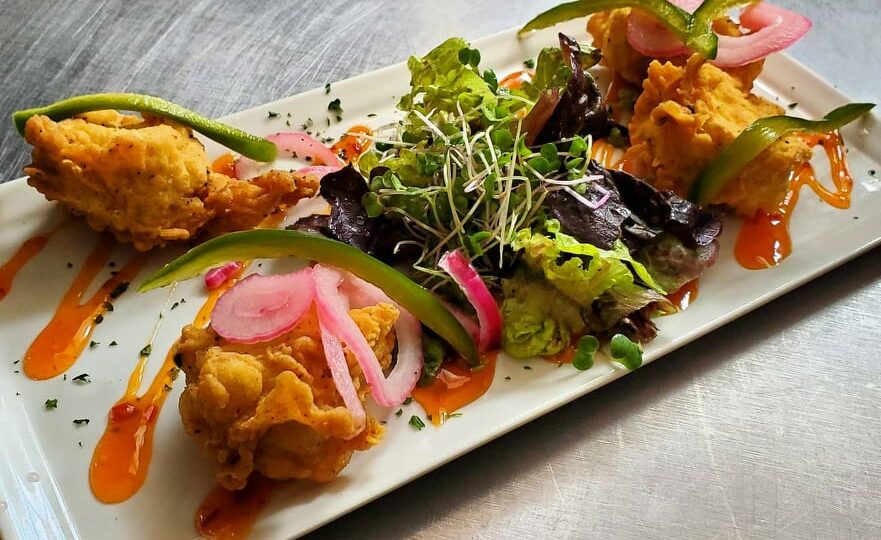 The menu at The Rural Seed has given the community of Polk County a fresh new perspective on cuisine. As John describes, "we try to [create] food with a twist where we're introducing new cuisine to people that may not have otherwise ordered it." To bring their unique menu to life, the couple source ingredients at the peak of freshness from local purveyors, farmers, and Carl Pleasants 11-acre farm. "I would say probably twenty percent of our fresh vegetables this year were from the farm," describes John.
The menu at The Rural Seed brings together a myriad of culinary influences, from Adrienne's Italian heritage to John's southwestern cooking experience and everything in between. Popular menu items include the Sweet Chili Tacos made with lightly fried cauliflower tossed in a citrus sweet chili sauce topped with scallions and cotija cheese. Other crowd-pleasers include the Jalapeno Honey Fried Chicken Sandwich and the Chili Lime Shrimp Tacos. Guided by the seasons, The Rural Seed's menu rotates twice a year to bring customers the freshest ingredients possible while allowing the couple to test out cuisines like duck leg confit or lobster ravioli with shrimp. "We cook the way we like to eat," says Adrienne. "We offer a little bit of everything," John adds. "We try not to pigeonhole ourselves into one set style."
As the worldwide pandemic continues to impact the foodservice industry, the Wilsons know that no matter the challenge, they can count on Sysco to remain committed to their restaurant. John recalls, "Our restaurant recently was told by another broad line distributor that they would not be able to provide us with the service that we are accustomed to. Not once has Sysco ever said anything like that to us."
He goes on to explain, "All the things that Sysco has done as a company throughout this pandemic has been nothing but supportive of the independent restaurant. It's incredible! It's just reassuring to know that we have the support of Sysco. When this pandemic began, Sysco assured us that they were in this for the long haul and that they were here to support us. This rang true this year with the corporate changes made to ease the pressure of order minimums – especially while others are raising minimums."
Care, Attention, and Quality
In the final quarter of 2021, The Rural Seed is preparing to update its menu to include the harvest of fall and winter produce. "We're seeking that perfect menu that's going to be one, profitable, and two, manageable for our staff," says John. A kitchen renovation is also on the horizon to better accommodate more catering requests for the exciting menu at The Rural Seed.
No matter what lies ahead, Adrienne and John take pride in knowing their restaurant is built on supporting their local agricultural community and all those who work to bring their dream to life. The couple even finds time to show their appreciation to members of the Sysco team. "I've always been a firm believer that especially with Sysco, it takes every single person that's involved with the corporation to make it successful," says John.
As a word of advice to other restaurant owners, John emphasizes the importance of communication to build lasting relationships. "I want people to be transparent with their sales associates," John advises. "Be transparent with [them]. Ask to talk about [pricing] instead of switching [providers]. Have that conversation with your rep because nine times out of ten, they're going to be able to give you the answers that you need. We get the fact that certain things are just hard to get [now], but the transparency that we have with our sales consultant… it's indicative of our success. I would say that's why our relationship with Sysco is so strong. Whether it's pricing or product or quality or what-have-you, when it's brought up, it's fixed. You couldn't ask for anything better.