Maximillians Grill and Wine Bar is a neighborhood gem located in Cary, North Carolina. For nearly three decades, the restaurant has provided diners with fresh farm-to-table menus featuring global flavors, paired with hand-selected wines. The restaurant is owned and operated by the husband and wife team, Will and Margie Hennesse. This year, like countless other restaurants, they met the challenge of adapting business operations to better-suit consumer needs in the wake of the pandemic. Despite social distancing protocols, Maximillians found an innovative way to continue generating revenue by offering patrons wine dinners in the comfort of their own homes.
The origin story behind Maximillians is a series of serendipitous events that reads like a movie script. One day a man from Brooklyn, New York by the name of Michael Sheffer, opened a map and, at random, decided that wherever his finger landed, that would be his new home. He landed on Cary, North Carolina. Soon after arriving in his new city, he and his wife became the owners of Maximillians Grill and Wine Bar. Four years later, Will Hennesse began working at the restaurant, as did Margie, who had recently moved into the area. The restaurant's owners mentored Margie and Will for the next few years until their retirement in 2015. That year Margie and Will became the proud owners of Maximillians Grill and Wine Bar.
Even more incredible, the couples' Sysco Sales Associate, Bryan Connelly, has been a long time friend of Will's for nearly 30 years. "Our sales rep. Brian is the reason we have Maximillians. He and my husband grew up together, and when they lived in Raleigh at the same time almost 30 years ago now, Brian got [a] job at this little restaurant [where we all worked]…Years down the road, here we are – Brian becomes a sales rep in our territory. It all just circled back." The Sysco Raleigh Chef, Michael Schiffer, also had a connection to the owners before collaborating with Maximillians. Margie explains, "I ate at his restaurant for years. I have the distinct pleasure of one of my very good friends now being the Sysco Raleigh chef.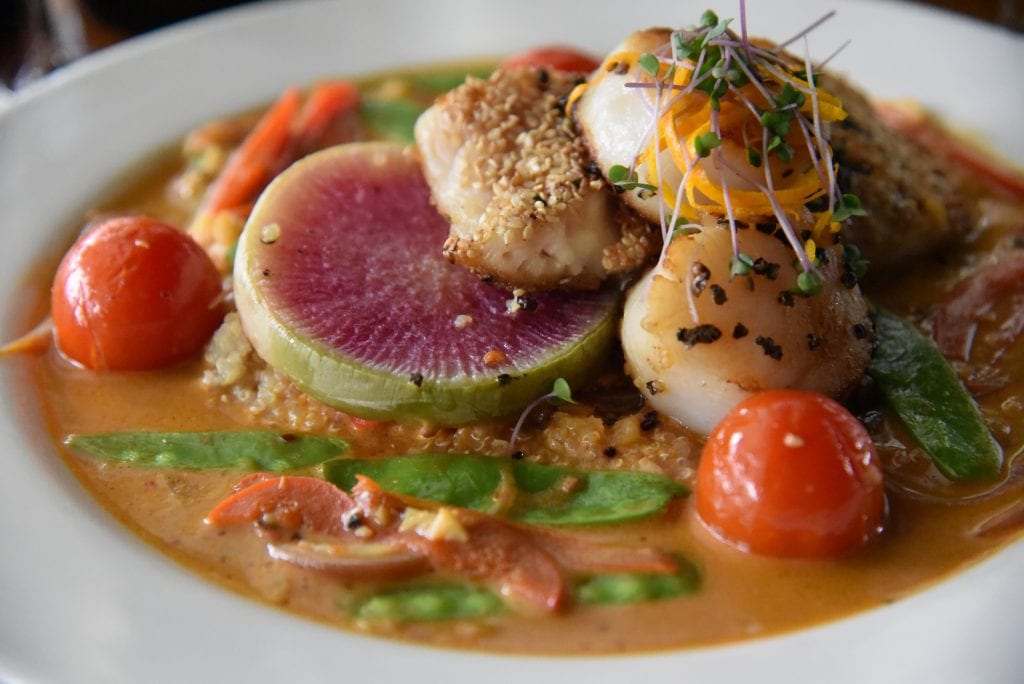 From day one, Margie and Will have been intensely involved in every aspect of their restaurant. Since the pandemic onset, they have taken on even more roles. "My husband and I, we are everything in our restaurant," Margie explains. "We are literally the butcher, the baker, the candlestick maker, accounts receivable, payable, HR, and we're the dishwashers right now." Despite long hours and countless challenges, they remain steadfast in providing a quality experience for all customers. For Margie, that starts with fresh, local ingredients.
It's essential that customers "taste where they are," explains Margie. She goes on to say, "my menu is carefully thought out. Before there was the term 'farm-to-table.'..we worked for this chef that went to the farmers market and bought fish whole and did things from scratch in a way that the restaurant industry wasn't quite [doing yet]. We still stick to this tradition to this day. Everything is as local as we can get it, and everything [is made] from scratch."
Margie and Will are actively involved in selecting the wines served at Maximillians. "We work with different [wine] purveyors…and choose the wines [based on] what we like [and] what pairs [well] with food," Margie explains. To help diners explore these pairing, Will and Margie host intimate wine dinners in their upstairs loft. These dinners offer multi-course meals accompanied by expertly paired wines selected by the owners, with assistance from wine reps. Each wine dinner provides a sumptuous menu that includes Sysco products. "[At] my last wine dinner…I [got] the North Carolina jumbo lump crab [from Sysco]…The lamb that I did was Sysco…the whole [menu] was Sysco."
When the pandemic's onset abruptly changed their plans and the restaurant's fate, the owners got creative. Guided by the Sysco Foodie Solutions Kitchen 2 Kitchen Toolkit, Margie and Will took their wine dinners online. Now patrons can pick up pre-packed gourmet meals with wines for each course. As Margie explains, "[participants receive] five ounces of wine in each [bottle], and they're all labeled. I cook the wine dinner and box it up." Each participant then picks up their dinner kit and logs in online to participate in the virtual wine dinner. Margie introduces the participants before announcing each course and gives reheat instructions for hot food items during the session.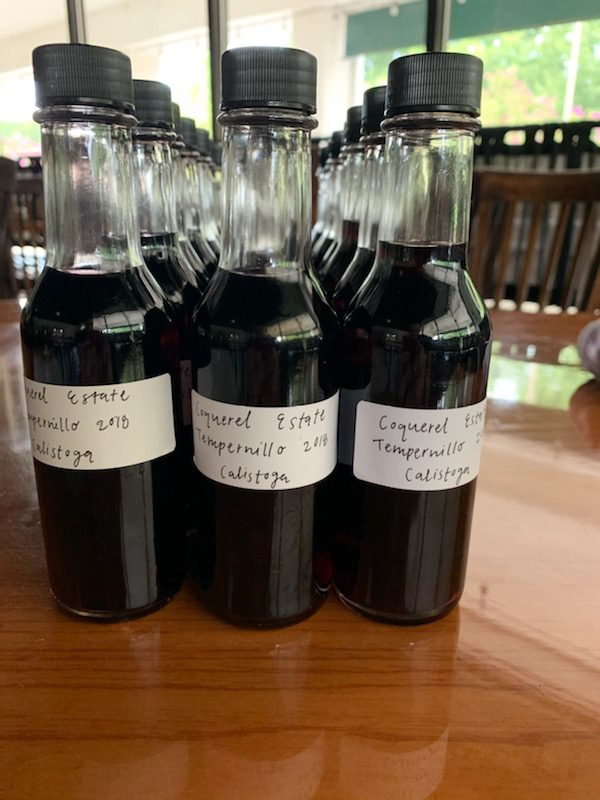 Twenty-eight people registered for the first virtual wine dinner at Maximillians. Margie describes the experience, "So there we were; myself, our wine rep, and the one employee that's still with us. None of us had ever used Zoom. We didn't know what it was, but we did it, and it was a success, and everybody had a blast. So I said, [to the participants] 'alright, [is] this is something you'd be interested in again?" The response – 'when's the next one?' So we're gonna do one more before the end of the year." By the second virtual wine dinner, attendance jumped to 37 participants, increasing nearly 10% from the month prior.
The Sysco Foodie Solutions Kitchen 2 Kitchen Toolkit outlines virtual solutions that can offset revenue loss due to consumer concerns of dining in during a pandemic. " What I liked about [the toolkit] is this is not something where I had to sit there and listen, and be taught, and be sold," says Margie. "What I liked about the Sysco Toolkit was that I could go on when I got home from work at 10 o'clock at night… [and look] closer into the toolkit. We went back and used it as a reference [for our virtual wine dinners]."
Before offering wine dinners online, Margie asked the question that so many restaurant owners have asked this year – "how are we bringing in revenue, and how can we still survive in a COVID era." For Maximillians, the answer has become more apparent through their tireless efforts to serve customers at their comfort level while maintaining high food and service standards. "Our clientele is not coming in to dine," Margie says. "Our curbside has stayed consistent and is still doing well, [but] when we ask our regulars, 'are you ready to eat in yet?' No, they're not. Virtual wine dinners, in my opinion, are just going to continue right now."
For more information on how to set up virtual dinners and other virtual dining solutions, click here to review the Sysco Foodie Solutions Kitchen 2 Kitchen Toolkit.