Underdog BBQ is appropriately named after the remarkable story behind the business. The restaurant was founded by Glenn Stearns, a billionaire businessman and the star of Discovery Channel's reality series – Undercover Billionaire. In the show Glenn is challenged to build a million-dollar business in 90 days with a modest $100 budget. The daring experiment takes place in small-town Erie, Pennsylvania, and sets out to prove that the American dream is alive and well, and anything is possible with unrelenting determination. Underdog BBQ's origin story is an inspiration to all, but the restaurant's true strength has been revealed amid the unprecedented challenges brought on by the pandemic.
To launch Underdog BBQ, Glenn Stearns enlisted the help of local entrepreneurs like RJ Messenger, the co-owner of Iron Empire Clothing. RJ's sister Ashley Messenger is the chef and Kitchen Manager behind the restaurant. From an early age, Ashley enjoyed cooking and the power of food to bring people together and create meaningful moments. "I love how food connects you to emotions and memories, and I like to put my own twist on things so you can make those connections," she explains. After spending a decade in the foodservice industry, Ashley jumped at the opportunity to work for Underdog BBQ, and be a part of the novel restaurant concept.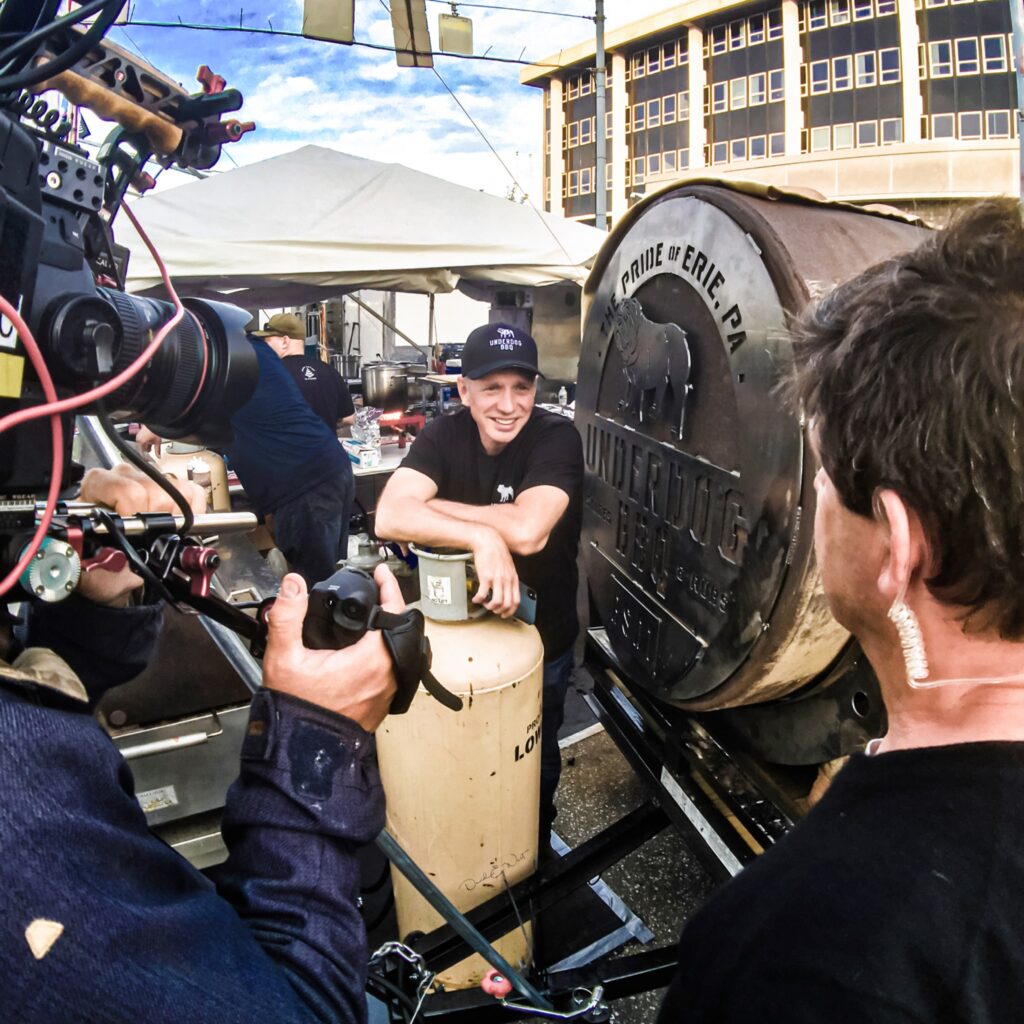 In June of 2019, Underdog BBQ held a soft opening for a swarm of hungry customers, enticed by curiosity after weeks of watching camera crews film in the area. As Ashley explains – "I think we were in a different position than most because of the TV show. On a typical opening day, you open your doors, and people come in, and it's pretty steady, [but] with the TV show …we got hit with like 100 orders all at once. It was a very stressful two hours, but we got through it." The volume of food orders surged even higher once the show aired and Underdog BBQ was introduced to thousands of viewers. "Our highest recorded day was about $14,000, and it was nonstop from open to close. That's like 10 hours of a full screen," says Ashley. "At that time, we got in a good rhythm… but at the peak, it was crazy because people didn't have a chance to take a second, it was just go, go, go."
Not Your Typical BBQ Restaurant
The food at Underdog BBQ includes familiar favorites like smoked brisket, ribs, and pulled pork sandwiches, along with a few specialty items. "We've been playing around with a lot of cold smoking techniques," explains Ashley. "We try to be a little atypical. We've done smoked salmon, but we've also done a smoked Burrata. We like to try to think outside the box and try to push the boundaries a little bit." Other popular menu items include brisket burnt ends, macaroni and cheese, and loaded sweet potato tots, served with maple mayonnaise and quick-pickled jalapenos made in-house. "Everything that we make is fresh," says Ashely. "We're probably about a 95% scratch kitchen. We're always tweaking things a little bit to elevate the flavors."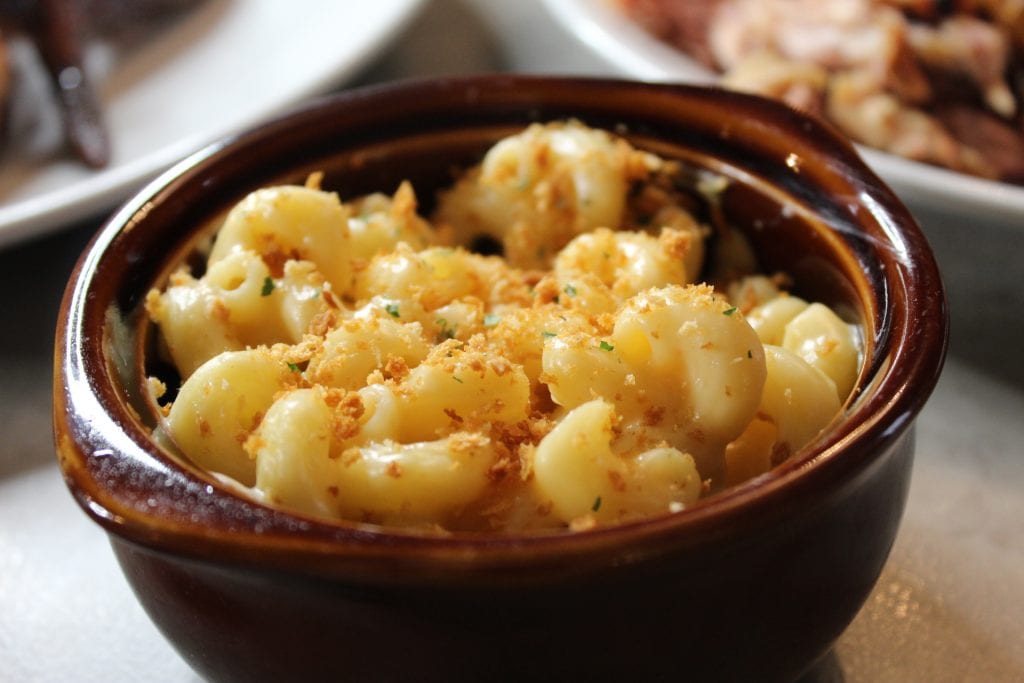 The Covid-19 pandemic has challenged restaurants like never before, and Underdog BBQ is no exception, despite the notoriety of the show. The restaurant has faced two state-mandated shutdowns, resulting in employee furloughs and the perpetual uncertainty of what's to come. "After we got shut down the second time, it was a struggle," Ashley recalls. We were doing better with to-go orders than we did in the first mandate, but the numbers just weren't adding up. We [needed] to think quickly and work quickly."
To increase sales, the third-party delivery platforms were incorporated. As Ashley describes, "We partnered up with GrubHub and Uber Eats, and we utilize our point of sale system to do online ordering. I was a big non-believer in the third party delivery systems, but if you do it right, it works. It's brought in revenue where we typically wouldn't have it."
The next pivot was an ambitious undertaking to bring Underdog BBQ to customers everywhere through a nationwide food shipping service. As Ashley describes, "We cook everything in house, and then we Karlovac it, and we freeze it [for shipping]. We build these bundles, and everything is already frozen, cooked, and ready to go. We ship it to your door, and we give you some reheating instructions, [and] as long as you follow that, you can have Underdog BBQ at your house – even if you're in Alaska." Despite the majority of staff being temporarily furloughed, Ashley and Pit Manager, Julie Flack, and Front of House Manager, Jennifer Flack rolled up their sleeves to launch the program in record time. "We got that launched within a week," says Ashley. "We were working 16 to 18 hour days. "It's definitely been a lot of work, but honestly, we just did a preorder, and we're doing really well."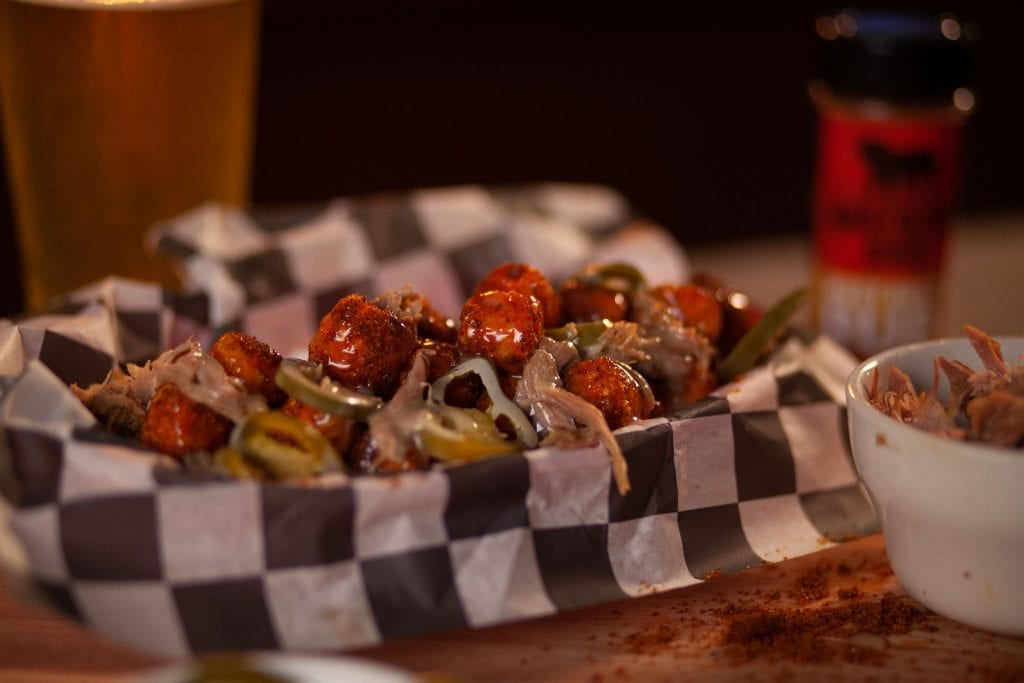 A Winning Marketing Strategy
Ashley gained tremendous financial, operational and marketing support from her Sysco Sales Consultant, Russ Meyers. "My rep has changed the way I do my job," she says. "I started off as the Kitchen Manager, but I recently got promoted to general manager, so I'm working on PNLs, and I'm looking at a much broader spectrum than just the food part. He's helped me a lot with looking at the bigger picture. He comes and sees me every week and we sit down and talk marketing strategies… and thinking outside the box – especially with Covid. It's that relationship that has really driven our business relationship with Sysco."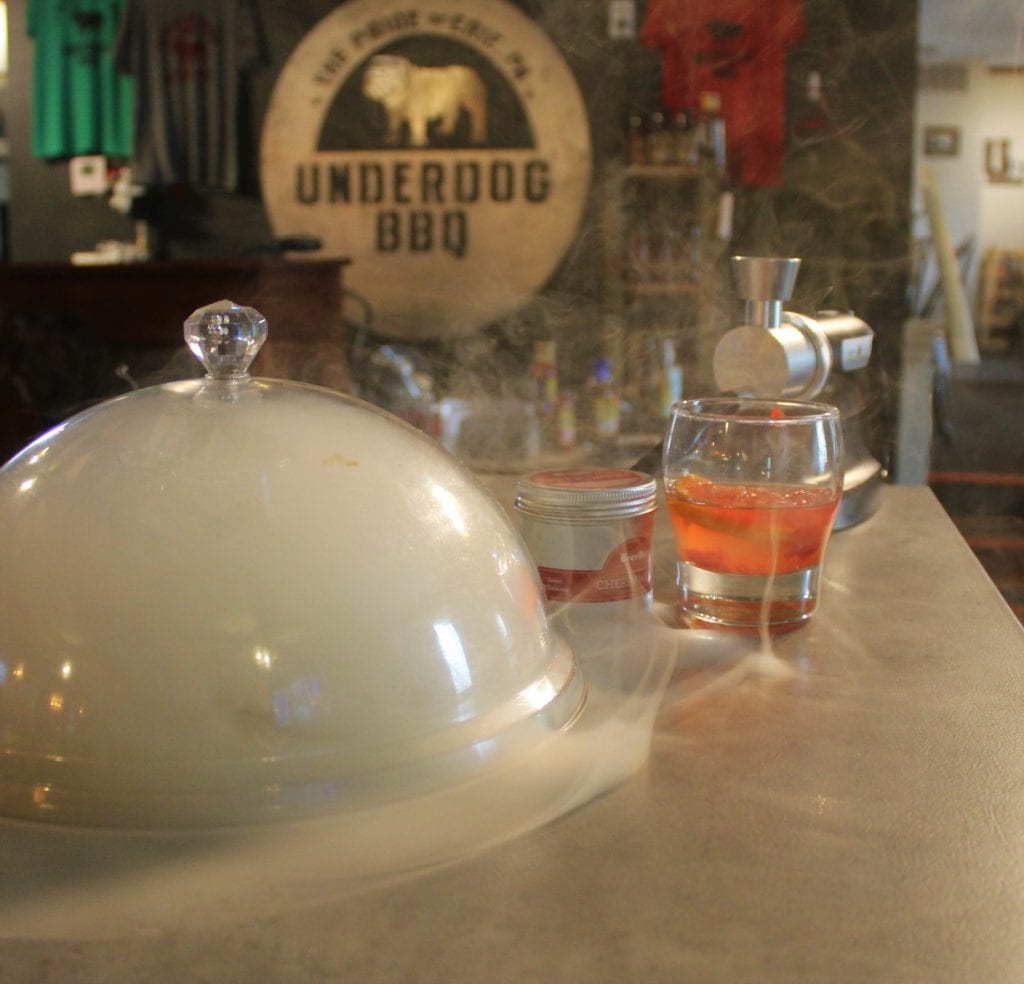 Russ was also instrumental in providing marketing support when the restaurant could no longer keep its social media manager on staff due to Covid-related budget cuts. "It was pretty daunting when [I realized that] I needed to [let go] of my marketing team," Ashley recalls. Unsure of where to begin, and what to do, she was able to lean on Russ for guidance. "[Russ and I] literally sat down and went through our social media platforms. One recommendation that he made was to do [more] than promote the restaurant, [instead]… tell your story. That's how you hook people. You're not just trying to sell your product you're trying to connect with the person on the other side of the screen. He helped me to be able to take on that role to tell our story, and let people know about the other faces of Underdog, not just the ones on the show." Social media engagement for Underdog BBQ has more than doubled since Ashley implemented the new content strategy suggested by Russ. "Obviously, some of that is probably from the hype around the new season, but I definitely think that a lot of it is the quality of the content now," she says.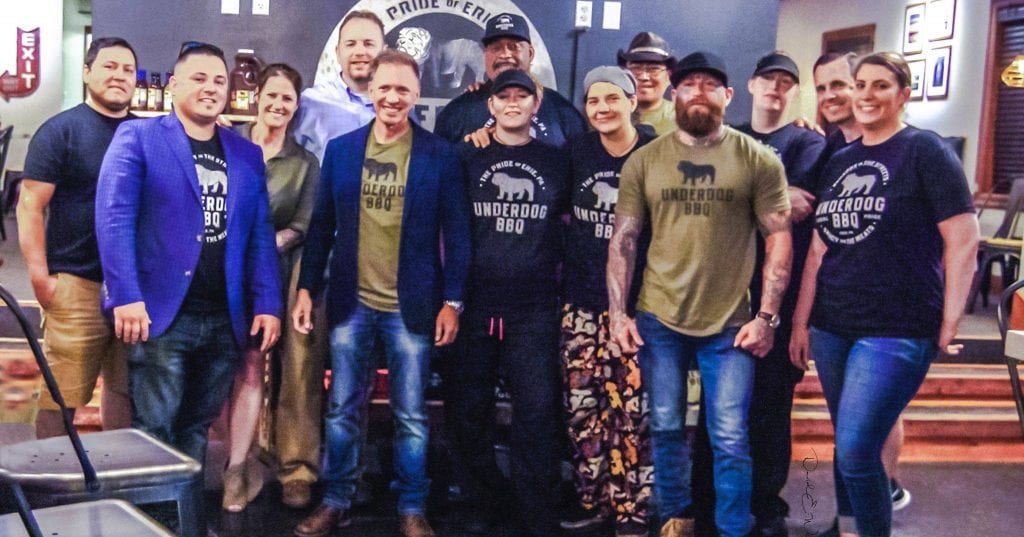 Ashley believes that a bright future for Underdog BBQ and restaurants across the country comes down to collaboration over competition, and striving for unity within the foodservice industry. "I feel like right now it's really about supporting each other, trying to think outside the box, and doing a lot of collaborations and connecting," she says. In less than a year Underdog BBQ has opened under immense pressure with the world watching, and faced down a pandemic that has forced many to close their doors. If anyone can overcome the odds and rise to meet the challenges of the day, it's the underdogs of Erie, Pennsylvania.