Redemption Bar and Grill is unlike any sports bar you have ever seen. In the summer of this year, the Utah-based business debuted to rave reviews for its unique style and give back initiatives. Jaime Ellison co-owns the restaurant with her husband, Bryan, and has a remarkable story behind the bar and grill's name.
After exiting a prior business venture, the couple decided on a name that spoke to the spirit of optimism, hope, and tenacity that would be poured into their next business – "Redemption." "Everybody needs redemption," says Jaime. The couple was committed to making their next business bigger and better than the first and worthy of such an ambitious name.
Redemption Bar and Grill features a unique design concept where patrons can watch a game on one of three levels in the building, each with a distinct theme. The upper level and patio provide an island escape inspired by the owners' fondness for the beach. "We are total beach people" declares Jaime. "We absolutely love the islands [and] we love to visit water stands, so that's why we went with the upstairs theme. You could come and escape and feel like you're really not in Utah. You're kind of on vacation."
The second level honors the courage and sacrifice of first responders and members of the military. Jaime explains, "we're super big supporters of anybody [in the service], so we wanted to tie that into [the theme] and let those guys know that we appreciate [them]." Each table pays tribute to everyday heroes, from local law enforcement to service dogs that have been lost in the line of duty.
To give back to those who serve, patrons are encouraged to purchase a Redemption Challenge Coin for first-responders, veterans, and active-duty military members. The coin gives a service member $10 off of their meal, and patrons have the option to deliver the coins personally or anonymously by a staff member. The initiative is a show of gratitude to all who serve and offers Redemption patrons the chance to show kindness within their community.
The menu at Redemption is just as creative and eclectic as the design concept. "When we told people we're opening a sports bar they said 'oh, please don't let it just be bar food.' We got that a lot," says Jaime. "We definitely [wanted] it to be unique. We wanted something different [from] burgers and fried food." Their vision for an elevated menu has been realized through highly imaginative food items like the Peanut Butter Sriracha Burger – made with sriracha bacon, cheddar cheese, and peanut butter on a Tuscan bun.
Redemption's Head Chef Cassie Busico's influence has been an invaluable component of bringing their ambitious menu to life. As Redemption's General Manager Keith Dean recalls, "Mark, [a Sysco Chef] and Cassie our chef… really spent hours upon hours together working on the menu and the sauces and tastes. They poured their hearts and souls into this." Cassie's culinary impact can be found in items like the American Dip that features in-house smoked brisket, an almost unheard of concept for a sports bar. Redemption also prides itself on offering high-quality food in ample portions. The Redemption club sandwich weighs in at nearly two pounds and is widely popular for obvious reasons.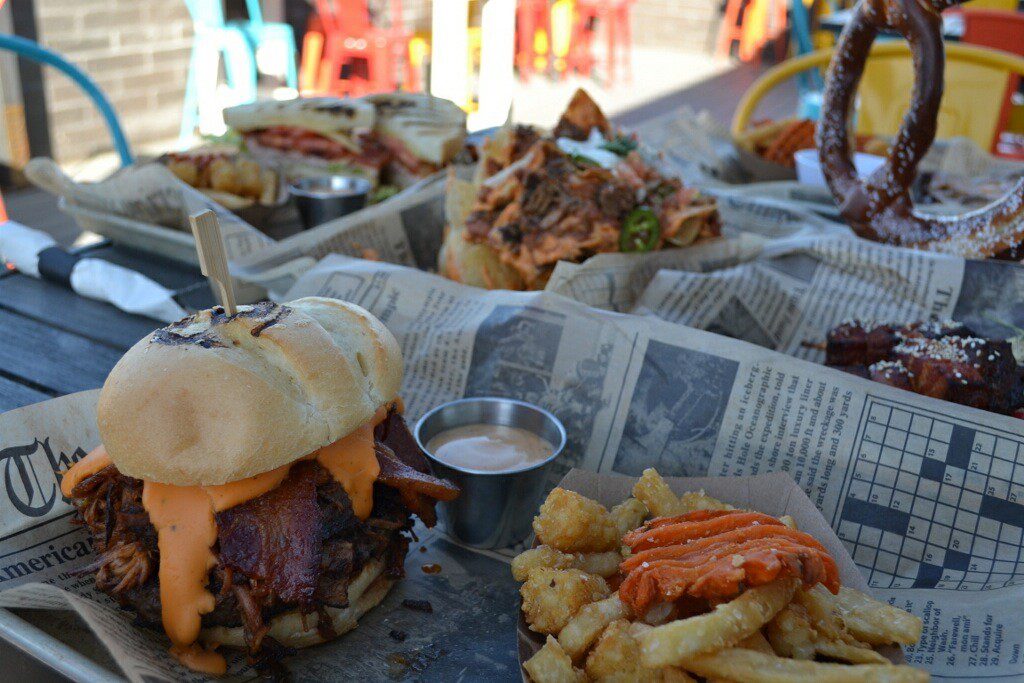 Sysco team members supported the Redemption team every step of the way while developing their menu. "They played a huge role," Jaime says when describing the role Sales Consultant Andrea Humphries and Sysco Chef Mark Smith played in crafting the menu. "You have to make your customer stand out and be unique," Andrea explains. "To make that happen, you have to be all in with everything that Sysco offers from supplies to menu analysis, business reviews, and even working there if you have to." Putting action behind those words, Chef Mark spent nearly four months on location while the menu was in development. Andrea and Chef Mark also worked closely with Redemption's Manager, Brandie Savage. "Brandie has been there from the ground up," says Andrea. In all the months that the menu was in development, Brandie never missed a chef's meeting.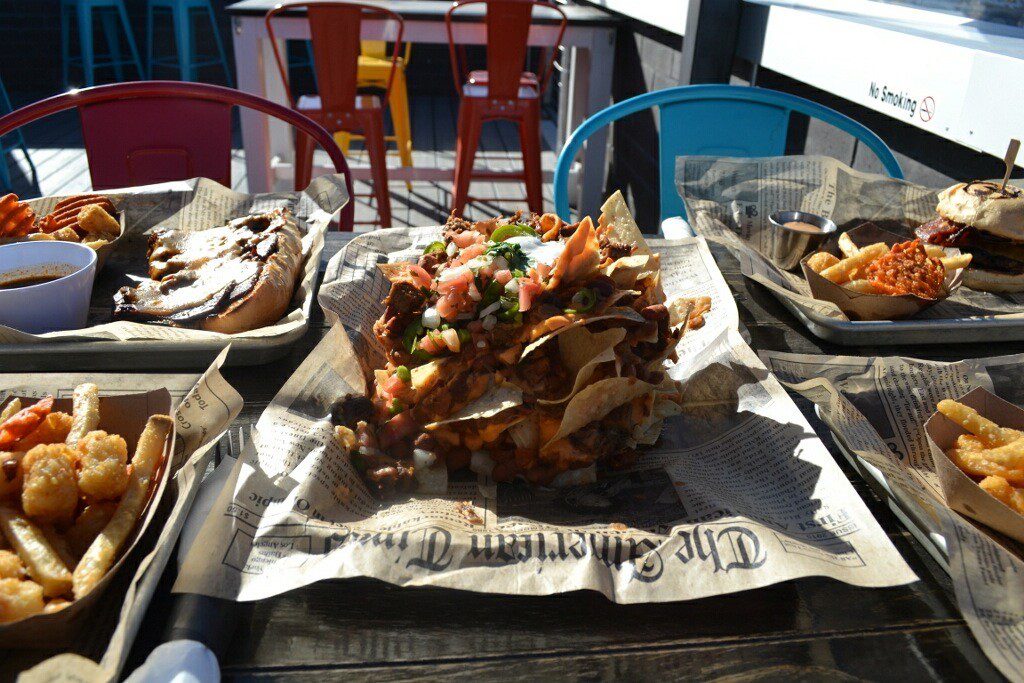 Redemption's Head Chef Cassie also worked with Sysco's Marketing Services team to design and develop various marketing materials such as the main menu and QR codes. "[Sysco] worked endlessly to get us exactly what we had envisioned and more," says Cassie. "The menu and flyers have been one less thing we have had to worry about in opening Redemption Bar and Grill and has helped immensely. In developing our QR codes for signage out front we have made it easier for customers to see our menus ahead of time which in turn helps with the turnaround in the kitchen. There have been many changes during this time with COVID, and [Sysco has] done everything to help us be successful in this business. Thank you for being a partner with us and all you have done to make this a profitable bar."
Looking forward to the future, Jaime envisions multiple Redemption locations in the Utah area. Despite the challenges of being a new business and opening during a pandemic, the bar's reception has been overwhelmingly positive. If you're ever near Herriman, Utah, stop in to show your support. If you're in need of redemption, be sure to purchase a Redemption Challenge Coin to show your gratitude to all who serve.