Located in sunny Peoria, AZ, you'll find Mochilero Kitchen – an authentic Mexican restaurant steeped in tradition and rooted in authenticity. At Mochilero Kitchen, the flavors of Southern Mexico are brought to life with scratch-made cuisines prepared with fresh ingredients and classic cooking techniques cultivated over time. Launched by siblings Jorge Cota and Meliza Miranda in 2020, the restaurant brings Mexico's pure cultural passion, tradition, and pride to life.
The Journey of a Backpacker
The vision to design a restaurant that represented a more authentic version of Mexican cuisine led the owners of Mochilero Kitchen on a journey through Mexico to explore regional ingredients, cooking techniques, and recipes.
As Jorge describes, "the entire theme of the restaurant is based off of a trip that we took out to Mexico in early 2019 to dive into the culture of Mexico. We felt like there was a kind of a basic, bland version of what people understood as Mexican cuisine. We wanted to show more [from] other regions of Mexico that have a beautiful array of ingredients to explore, aside from tortillas and stuff like that people know as Mexican food." Meliza goes on to explain – "Food is usually only found in traditional family homes where the recipes are as ancient as the culture itself. That was basically where the passion was coming from when Jorge went on this trip."
While in Mexico, the restaurant owners toured twenty-two states that included Merida, Sonora, Mexico City, and Oaxaca. "Oaxaca was one of the more eye-opening areas of all of Mexico that really just showed how deep you can dive into the cuisine," Jorge recalls.
Just as the restaurant's name draws heavily on that pivotal journey (mochilero translates to "backpacker" in English), the restaurant's interior design draws heavily on the aesthetics of life in Mexico. "Our interior designer, Beth, dissected Jorge's thoughts and journey through his travels and delivered a trend-setting design [that makes] Mochilero Kitchen what it is today," says Meliza. "Everything was intentionally created to take you through a very specific journey. That journey is to pair our food with the restaurant design so you can be transported to parts of Mexico."
As Jorge recalls – "We paid attention to the architecture. When you look up at the spotlight in our main dining room, it looks like big wooden crates. That reminds me of how people move their produce around in the market places. There's a lot of woodwork, stone, and a lot of raw materials [that is] handmade, just like our food, and we want to portray that in everything you see."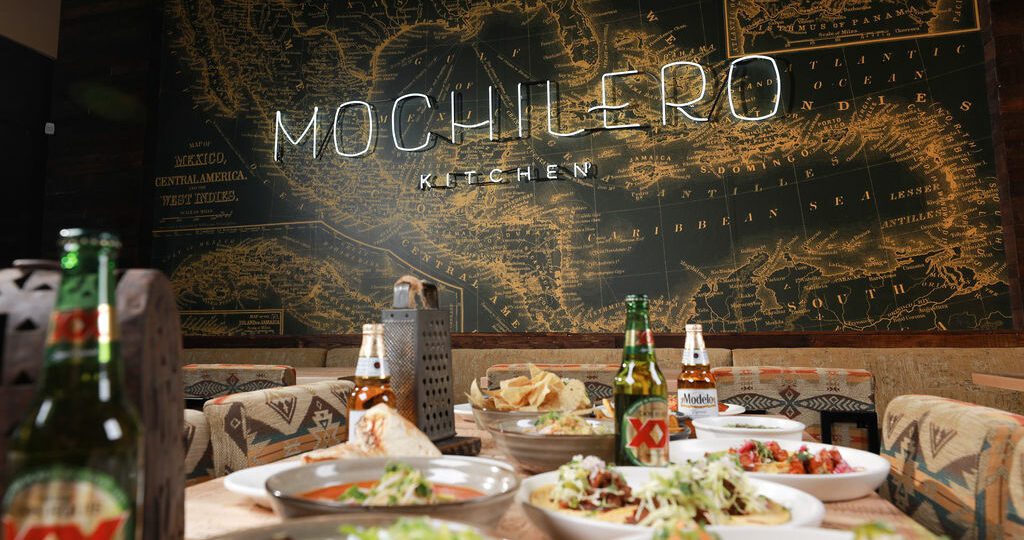 Always Authentic, Always
Mochilero Kitchen is a Mexican kitchen in the truest sense. As Chef de Cuisine Jorge ensures that every item on the scratch-made menu is prepared using time-honored Mexican cooking techniques. "We don't have any freezers, so everything is made fresh every single day, " Meliza describes. "There's someone at the restaurant at 6:30 a.m every morning making sure that everything is prepped fresh every single day. The food is amazing! What Jorge has done in the back of the house has been just incredible. From the textures of food, the sauces, and being able to utilize things like nuts, berries, sauces, chocolate, and moles of all different colors and textures – it's just an amazing thing to experience."
Jorge ensures that the cuisine at Mochilero Kitchen is prepared with the same passion and commitment to tradition that the people of Mexico exude in their cooking. As he recalls, "One of the things that we thought was important during our travels were the techniques [used in making] a lot of foods. We wanted to pay homage to the people that took care of us in Mexico. For example, we were in Oaxaca on one of our journeys, and we ended up taking an 8-hour class in just moles where we made about eight or nine different moles. When we make our moles in the restaurant, we really try to go through the same process to keep that authenticity." Meliza adds, "When you combine that commitment to excellence from a quality standpoint, with the technique that Jorge mentioned, it just creates an incredible experience. He has really strived to put that trust into our restaurant that we don't cut any corners."
Popular menu items include the chili relleno veggie stack made with carne asada, mushroom and Oaxaca stuffed poblano, with a vegetable enchilada stack coated in a yellow mole amarillo. La Tablita Combinacion is another crowd pleaser on the menu. "It just shows how abundant we can get with our presentations", says Meliza. "It's a very attractive looking dish and represents how communal we try to make the restaurant." La Tablita Combinacion includes an 18-oz prime ribeye steak with giant adobo marinated Puerto Penasco shrimp that can easily serve a table of four.
Other crowd favorites include the roasted mushroom taco and the Papa Brava taco served fried with yukon potatoes, pepper jack cheese, cabbage, and the restaurant's popular salsa roja. "We get a lot of praise for our table salsas," says Jorge. "We're making it fresh, and we're extremely precise with our recipe so that our guests know this is the same salsa every single day."
Community Connections
When Mochilero Kitchen opened its doors in April 2020, it was just as the worldwide pandemic began sweeping the nation. Almost overnight, restaurants were forced to close and eventually reopen under unprecedented challenges and restrictions. More than ever, dedicated Sysco partners, Sales Consultant Dan Peterson and District Manager Andrew Rice, worked to support Mochilero Kitchen in continuing their mission to provide authentic Mexican cuisine to the community.
As Jorge describes, "Andrew being right around the corner from the restaurant really helped us connect with the community. The main reason we were able to survive Covid is really just establishing those community connections, and Sysco was a really big part of that. We've been with [Sysco] from the beginning. Throughout the process, they've given us more and more information on how we can develop and increase productivity and make all of the back of the house [operations] effective. We've been supported the entire time by Sysco. I couldn't be more thankful."
Sysco also supported the ever-changing operational needs of the restaurant as they adjusted to accommodate consumer preferences. "[Sysco] was able to support us with better terms [and] being flexible," Meliza describes. They were able to provide us with better strategies so that we could be more efficient when it came to curbside [service] and menu development within the marketing tools that they offer. The support from Sysco was palpable during those challenging times."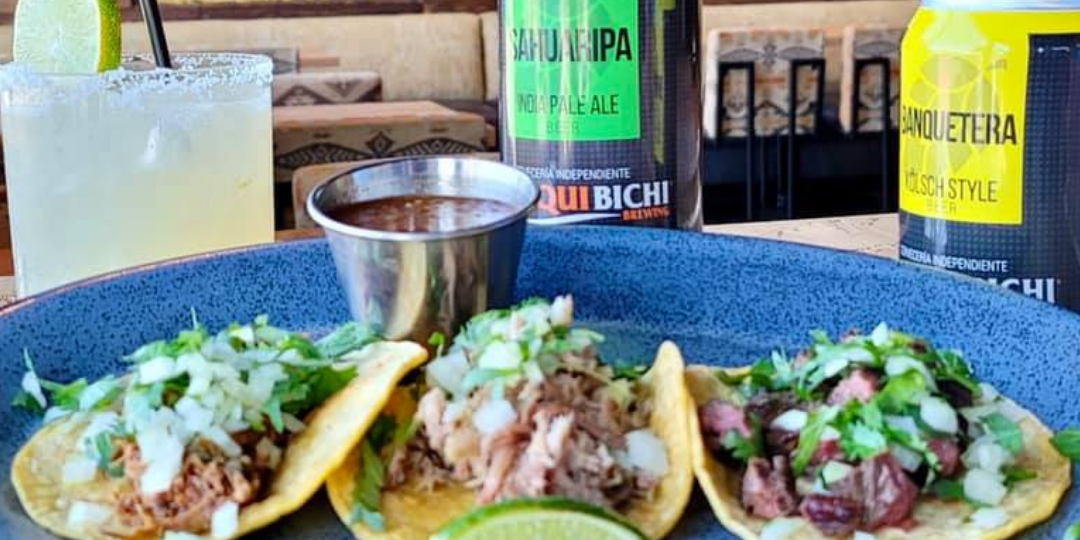 Changing Seasons
After a year of significant challenges, the co-owners of Mochilero Kitchen are looking forward to exciting changes in the year ahead — starting with the expansion of a second location set to launch in North Scottsdale, AZ. Diners at both locations will soon have the pleasure of experiencing a new seasonal menu. As Jorge describes, "We're going to really take off with a brand new menu, which obviously Sysco is going to be supporting [along with] a new menu design. We're planning on being very seasonal."
Mochilero Kitchen was founded as a love letter to the food, culture, and people of Mexico. The passion and warmth shown to the restaurant owners while traveling in Mexico has now been passed on to anyone fortunate enough to discover Mochilero Kitchen. Jorge says it best – "We're trying to be as authentic to our community as possible and connect and share a little bit of that authenticity [to] bring people together."