Finding Love In Unexpected Places
Chef Rachanee Teipen grew up enjoying the bold rich flavors of her Thai Heritage. Memories of her grandmother preparing meals with generations-old techniques fascinate her to this day. "She cooked with care and so much love," Rachanee recalls. You could taste it in her food. Little did Rachanee know, someday she would be fascinating the world with her food, even if it meant walking away from a lifelong dream.
Before Rachanee became a professional chef, she had aspirations of being a performer. "As a kid… my career focus was on singing and acting," she recalls. "I grew up in Southern California in Los Angeles where I was signed with a talent agency, but in 1994 after a major earthquake, my parents decided that California wasn't the right fit for our family." Despite the move, Rachanee continued to study theatre and eventually enrolled in the Musical Theater Program at Western Michigan University.
While working her way through school at a local cafe, Rachanee unexpectedly found a new love – cooking. "I learned how to cook and bake, and ended up thriving in the kitchen," she says. "I had found a new passion!" That new passion was so profound that Rachanee left the musical theatre program to reevaluate her career path. After soul searching, she packed up her life and booked a one-way ticket to Chicago to enroll at the Le Cordon Bleu Culinary Arts program.
After culinary school, Rachanee moved to Indianapolis for an internship with Thomas Caterers of Distinction. "I ended up thriving in the kitchen there as well," she says. "[I] moved up to Cook One, then to Sous-Chef, and eventually took the Executive Chef position." Rachanee remained at the catering company for eleven years before becoming the Executive Chef at the prestigious Conrad Hotel. Her role required meticulous attention to detail and great leadership to manage the hotel's banquet operations and a team of nearly 20 staff members. Chef Rachanee excelled in her role, and was honored as one of only six chefs chosen to participate in the Hilton North America Chef Stories Series.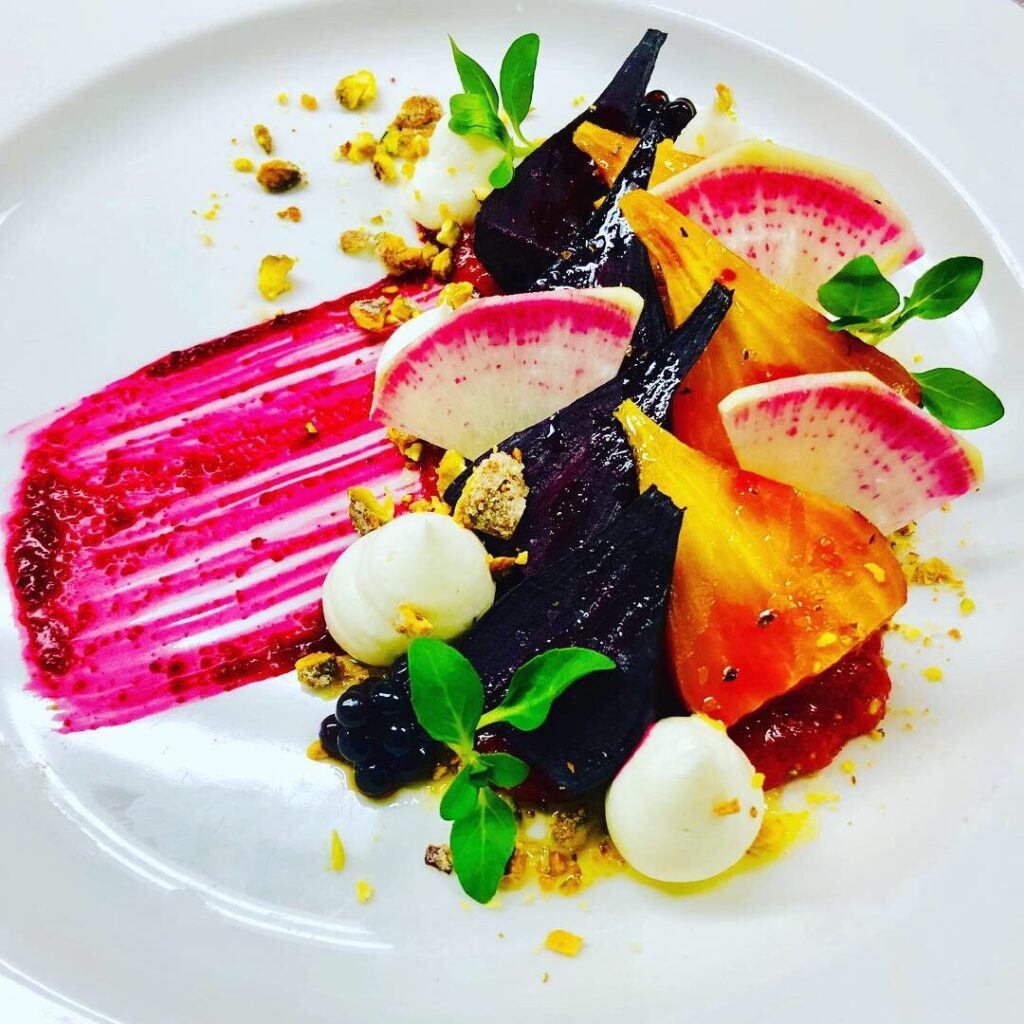 Ever the consummate artist, Rachanee is best known for her creative plating presentations. "I think my artistry and attention to detail makes me unique and sets me apart from others," she describes. "I can envision a concept in my head and relay that in my dishes. I [am meticulous when] plating. Every ingredient has its place." Rachanee has drawn inspiration from various culinary influences throughout her career, but the "feeling" that comes from the flavors and textures in her cuisines, remains at the core of her cooking. "I can be meticulous and detailed, but comfort foods are my heart and soul," she explains. "If anything, the comfort food aspect of my heritage is what you see more of in my dishes."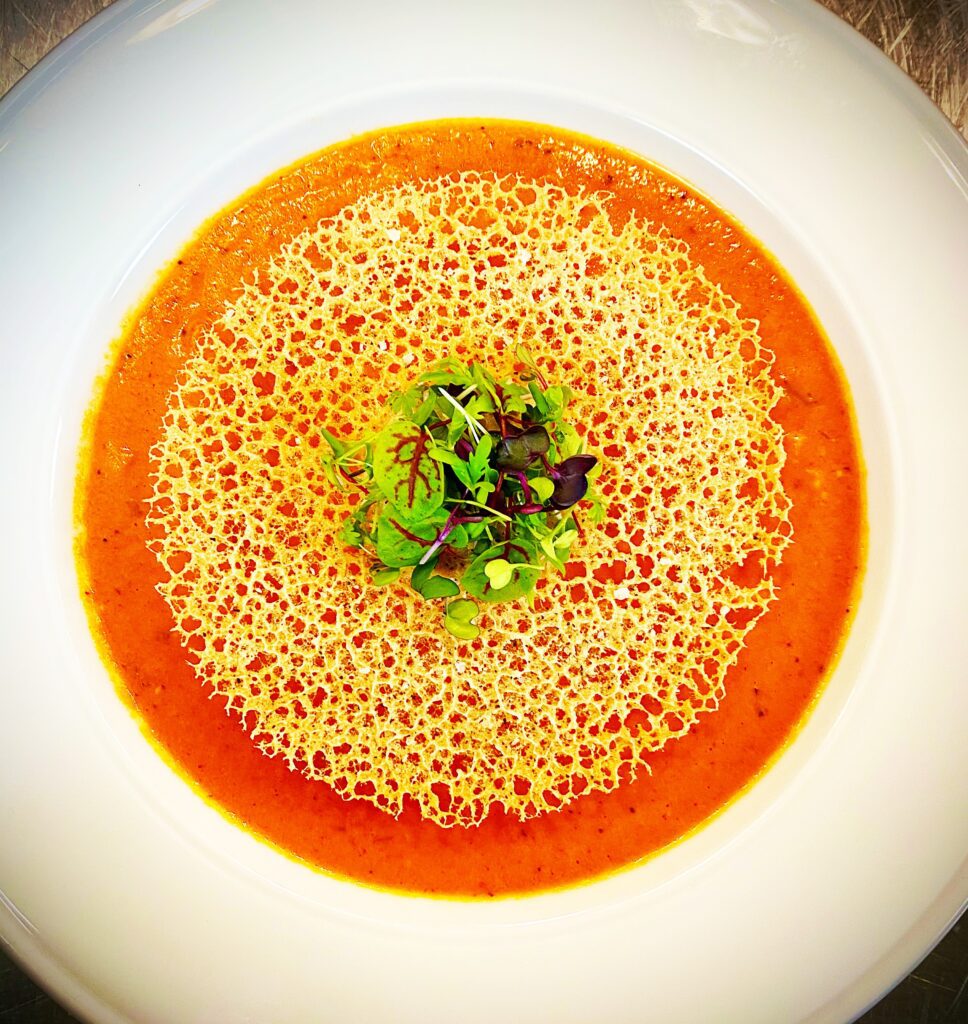 Chef Rachanee has played an active role in professional culinary organizations for the past eleven years. "I was active in the International Caterers Association (ICA), which is a worldwide association for caterers where I was fortunate [enough] to meet and work with chefs from all around the country," she says. She was also part of Leading Caterers of America (LCA). Her work within these organizations has resulted in a cookbook collaboration with chefs across the country, invaluable connections with industry-leading chefs, and numerous awards.
Despite her many accomplishments, Chef Rachanee knows all too well the obstacles of being a female professional in a male-dominated industry. "Being a woman and a minority in this industry, or really any industry, is tough," she says. "[You] always have to prove yourself and your worth no matter how successful you are, or what accolades you've accomplished. I've had people look down on me, and…chefs question my abilities before even giving me the chance to show them my skills." Undeterred, Chef Rachanee has made her mark in every position she's held in her culinary career, including her current role as a Sysco Culinary Consultant.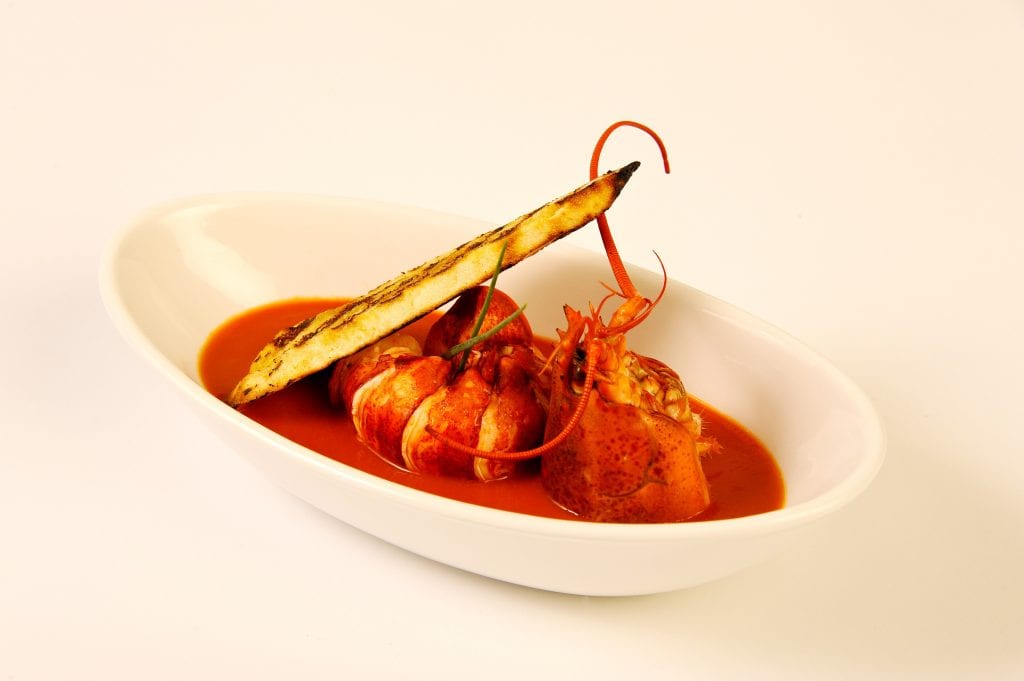 "I have been a Sysco customer for the past 14 years, so it was a huge opportunity for me to be able to be a part of [this] amazing company," says Rachanee. "I have the dream job of helping customers create and develop menus for their establishments, and guide them to the right products that fit [their needs]. This industry is so fast-paced, and it's exciting to show customers new trends, innovations, and ideas that we can provide for them." Rachanee believes that customer success comes down to consistency, quality, and adaptability. "Being successful in this industry means being able to see the big picture, especially during this pandemic," she says. "Our customers also need to be able to [adapt] to navigate through the current [climate]."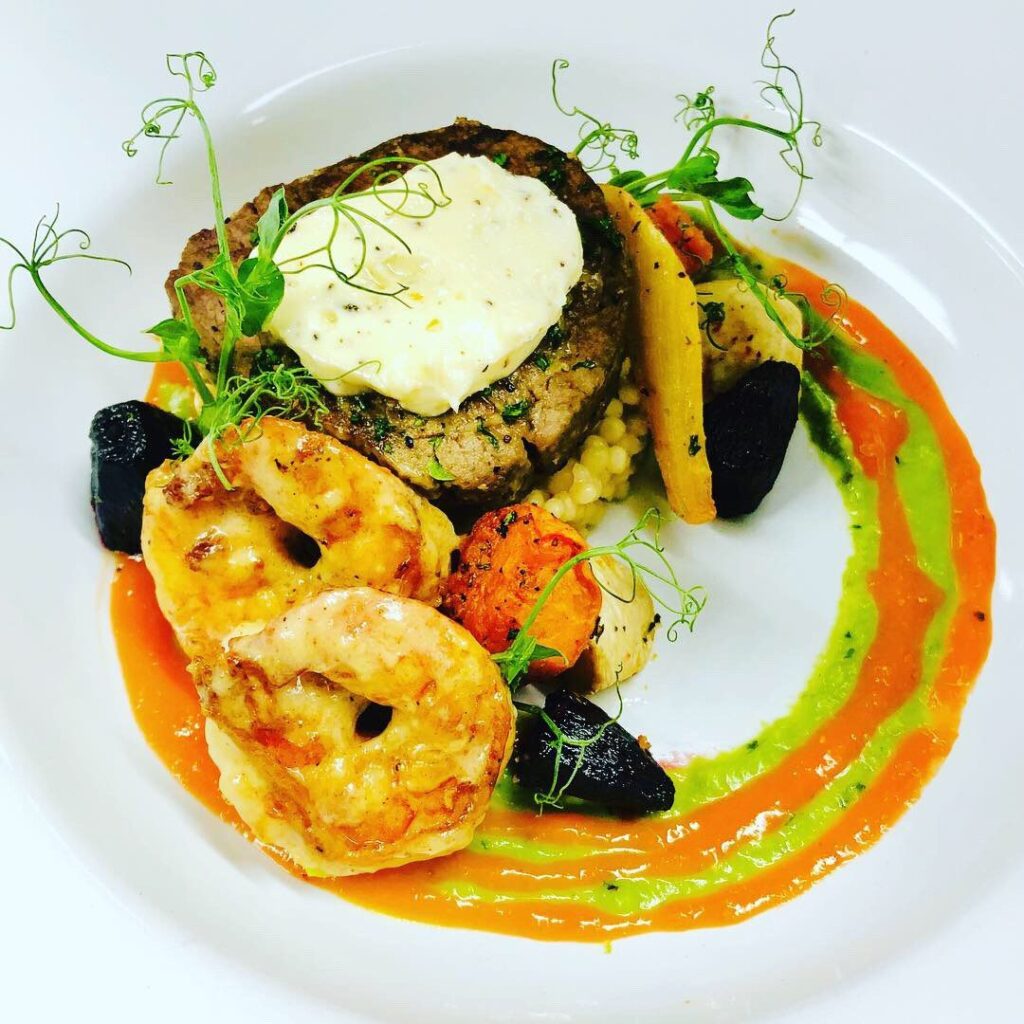 Chef Rachanee is a valuable resource for Sysco customers, and a credit to culinary professionals across the country. "I am proud of how far I've come, the experiences I've had, and the relationships I've made over the years," she says. "The relationships I've built and what I've learned from fellow chefs is something they [don't] teach you in culinary school."
Rachanee left her comfort zone years ago when she left musical theatre to pursue a culinary career. Today, that decision has not only benefited her; it has impacted the lives of other culinary professionals that she has inspired along the way. Her advice to aspiring chefs – "Work hard and be brave. Don't be afraid to make mistakes…get outside of your comfort zone, and take risks. It is the only way you can grow and become stronger and more confident."