Family and Food
Chef Luis Reyes was born on the island of Puerto Rico, where his love for food and family became inseparable. Vivid memories of growing up in the kitchen with his mother, a home economics teacher, and grandmother, laid the foundation for his future in culinary pursuits. "My earliest food memory is with my grandmother, Mama Lile", he recalls. "She was by the stove, and I was running and playing around the house. I would do pit stops by the kitchen so she could feed me little handfuls of 'pegao' – the crispy rice on the bottom of the pot."
Summers spent fishing with his grandfather and picking fresh fruit from the backyard gave Chef Luis an even deeper connection with food. "My grandfather, 'Papa Manolo', showed me how to enjoy and respect the fruits of the land." Food was always present at family gatherings, and unbeknownst to Chef Luis would someday become the heart of his career.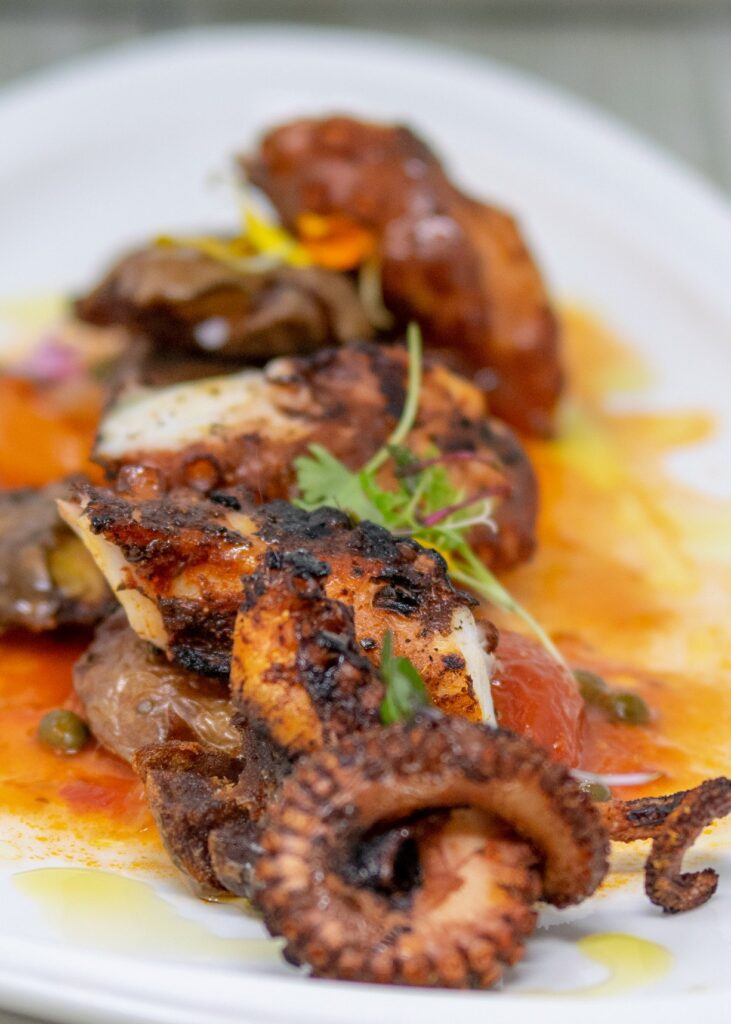 Priceless Dreams
After graduating from high school, Chef Luis briefly entertained the ambition of becoming an accountant. However, after working in a bakery, he felt redirected back into the embrace of the culinary world. "I enrolled in Florida Culinary Institute and moved to West Palm Beach, Florida with 900 dollars in my pocket, a suitcase on my hand, and priceless dreams in my heart", he recalls. Those dreams motivated Chef Luis while enduring a grueling schedule of attending culinary school by day and working in restaurants by night. By graduation, he had mastered not only the culinary arts but the art of perseverance. As Chef Luis would tell an aspiring chef, "stay true to yourselves! Throughout your career you will develop…but your core should always be there".
Latin Flavors
The Latin flavors from his childhood and classical training from culinary school are the essential ingredients in Chef Luis' award-winning culinary style. "I would describe my culinary style as classic modern with love for fusion. I like to accentuate and elevate classic ingredients into modern interpretations," he says. "I start with my Latin upbringing and apply classic techniques with flavors from different cuisines." Ingredients from his grandparents' backyard such as coconuts, mangos, casaba, boniato, tamarind, cilantro, oregano, and acerolas (Puerto Rican cherries), still hold meaning to Chef Luis to this day.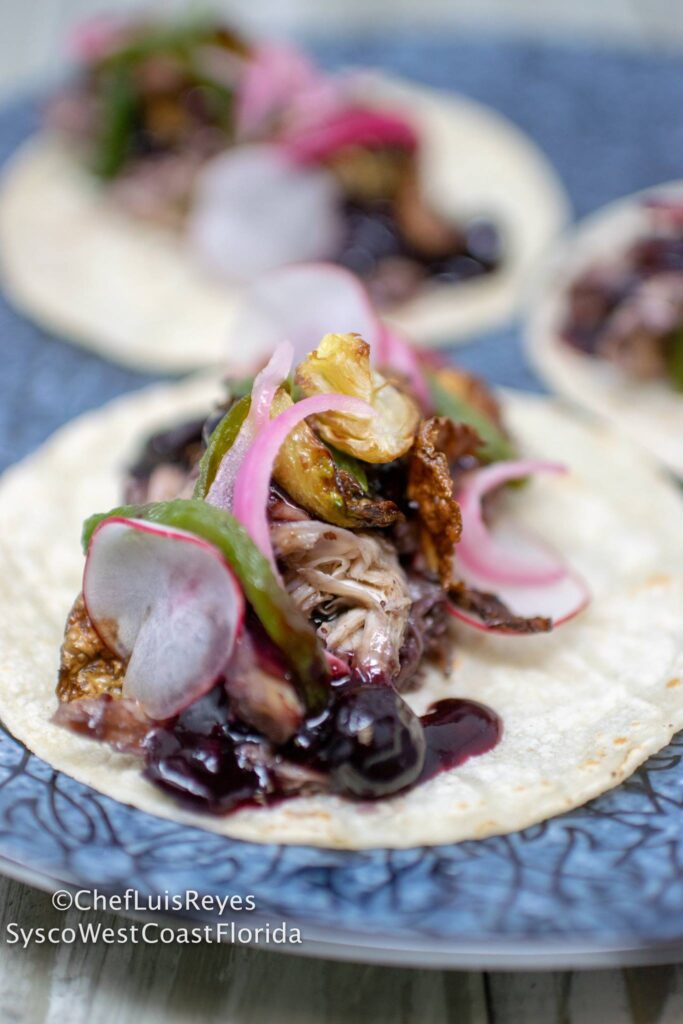 The Customers' Trusted Business Partner
In 2005, Chef Luis joined Sysco as a Center of the Plate Specialist and is currently supporting Sysco customers as the Culinary Specialist for Sysco in Palmetto, Florida. In his current role, Chef Luis integrates his culinary style and restaurant operations expertise to support Sysco customers in reaching their business goals. "It is our vision to become our customers' most valued and trusted business partner. We must assist and consult in any way we can to keep our customers open, trendy, and profitable." 
"It is our vision to become our customers' most valued and trusted business partner."
"It is our vision to become our customers' most valued and trusted business partner."
Luis Reyes
From long days in culinary school to a rewarding culinary career, Chef Luis is living the American dream. "I am most proud and grateful that I discovered my calling and was fortunate enough to develop, enjoy, and share it."