Chef Raymond Yakelis was born and raised in New Orleans, Louisiana. He grew up watching his mother and grandparents skillfully prepare meals with an abundance of love and enthusiasm poured into every dish. At the age of six, Chef Raymond recalls helping his grandparents prepare gumbo – the official state cuisine of Louisiana. "Food to me is all about making people happy," he explains. "That's the joy in sharing the food. When you cook, you don't even want to eat what you cook – you're much more focused on embracing the people's reaction to your food."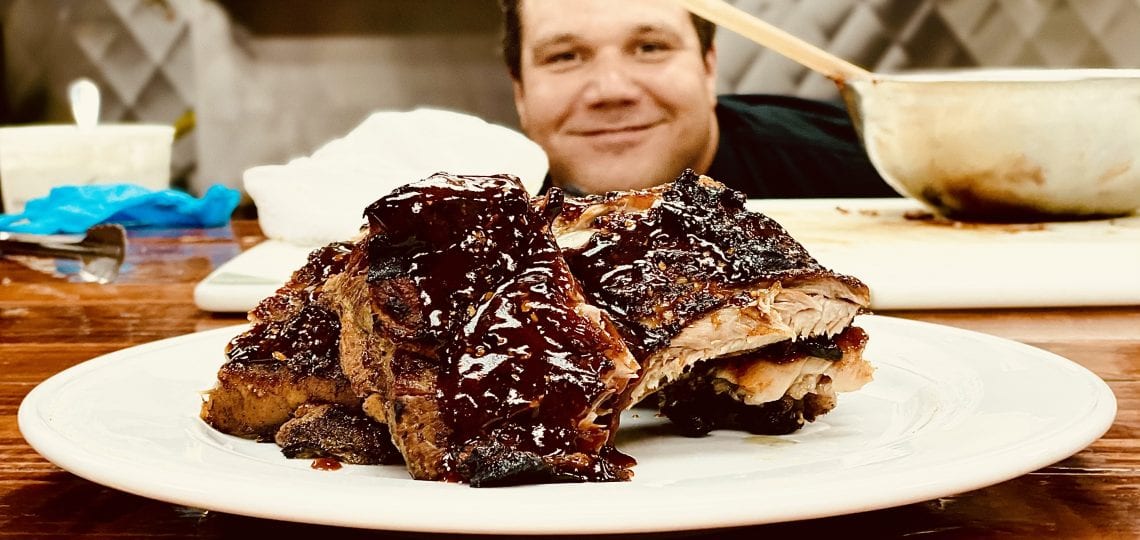 Let the Good Times Roll
Though his passion for cooking continued throughout his life, Raymond never made plans to become a chef. After discovering that college wasn't for him, his mother insisted that he attend culinary school and turn his love of cooking into a lifelong career. In 2008, Raymond enrolled in culinary school at Delgado Community College, where he gained experience in some of New Orleans's most renowned restaurants. As Chef Raymond recalls, "During my externship, I worked at New Orleans Country Club, which was a pretty well-known country club, and then I worked at Ralph's On The Park, which is one of Brennan's restaurants." The Ralph Brennan Restaurant Group has been a prominent part of the Louisiana food scene for over three decades.
After working at Ralph's On The Park for four years, Chef Raymond moved on to join Sysco as a Sales Consultant in 2014. In his new role, Chef Raymond supported customers by identifying the challenges and opportunities in their business and making recommendations on the Sysco solutions that would bring them success. Chef Raymond excelled in his position, but just as his mother insisted that he pursue culinary school instead of college, another influential figure in his life would redirect his path once again. Chef Raymond explains, "Jason Jones who…[was] our Director of Business Resources always had his eye on me and has always helped me succeed. [He's] someone that I can reach out to for advice. He's the one that really took the opportunity to push for me to get the chef's position that I have now. Jason was adamant that I was the guy that he wanted. I'm very thankful for that and everything that he's done for me."
In 2016, Chef Raymond became the Culinary Specialist for Sysco New Orleans. "[Back then] Sysco New Orleans never actually had a chef," he explains. "Our president at the time told us that we needed to hire a chef like every other operating company [in Sysco]. Having to basically build the program in New Orleans from scratch was a bit of [challenge]. I certainly had some help from my colleagues around the corporation but the biggest adversity was gaining the trust of our sales force who never had a chef to lean on before. They didn't even necessarily understand what a culinary consultation was supposed to be. It was certainly a struggle trying to take an abandoned kitchen and turn it into a functioning kitchen, [while building] trust. Now my kitchen has a great rapport with the sales reps. They trust me, and that's a really fantastic thing."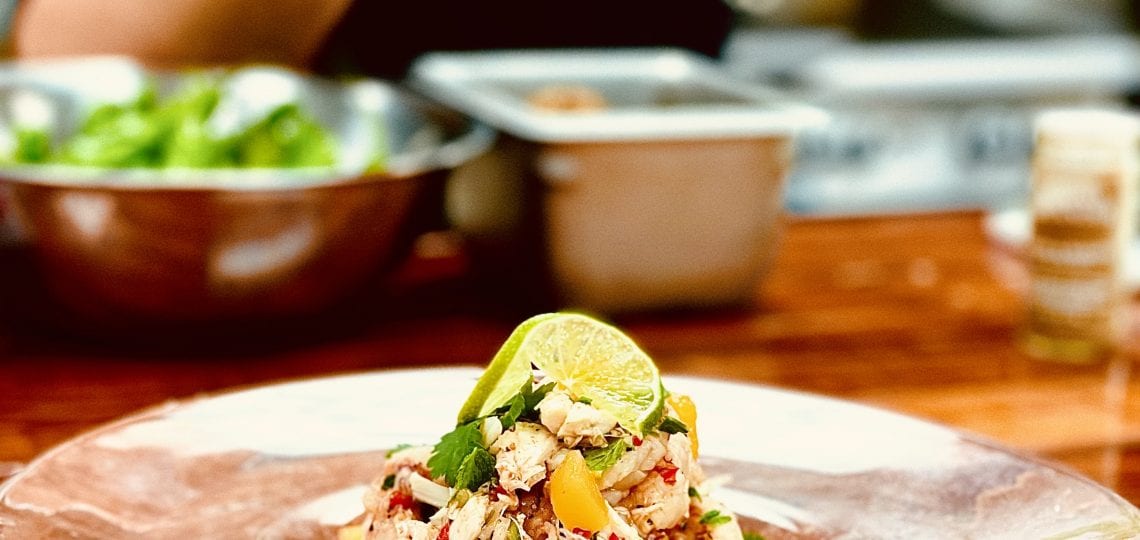 Chef Raymond is as devoted to his team as he is to the success of Sysco customers. "I'm getting to the point where I see customers on an annual or biannual basis. It's become [about] more than just [someone] coming in for their business review… it's to the point where I feel like I'm invested in their business now. It makes [my job] easier, or even sometimes more difficult in a fun way, like – 'I know I've shown you this, but let me dig a little deeper and see what I haven't shown you.' It's really fun to feel like you're embracing those restaurants."
Chef Raymond's commitment to the success of the customer was on full display when Sysco customer Higgins Hotel New Orleans faced an unexpected crisis in the kitchen. As Raymond describes, "It was 9:45 pm on a Friday, and the [wife of the] general manager at Higgins Hotel …texted me. They were at full capacity for the first time since Covid [began]. His coffee shop, where all of the food runs off what's called a Merrychef Oven, had completely broken. If he couldn't get it back up and running, it was going to cost him $2,000 a day in revenue." It was then that Chef Raymond was asked if the hotel could borrow the Merrychef Oven housed at the Sysco New Orleans Operating Company. Chef Raymond didn't have to think twice about his answer.
"I just felt like we had to do it", he says. "This is a good customer, and I feel terrible for hotels. I feel like as bad as restaurants and bars had it, hotels had it just as bad during Covid, and I want them to have every opportunity to make that money back." After discussing the decision with his boss, Chef Raymond woke up early the following day, and with his young daughter in tow, met with the manager to deliver the Merrychef Oven. "We came into the Operating Company at about 7:30 am," he recalls. "I met the customer, got the piece of equipment loaded into his car, and he was able to jet over to the restaurant and have it set up at about 8:30 am. If someone needs help, I'm going to do everything I can to help them, especially [in a situation] like that."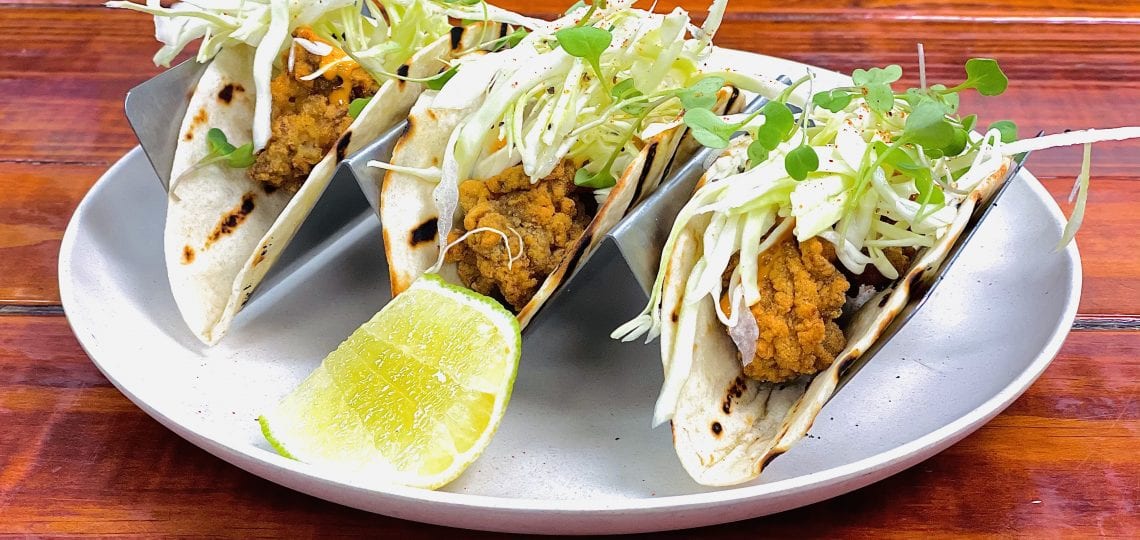 Patience is a Virtue
Chef Raymond's culinary skills and willingness to invest in everyone he works alongside make him an invaluable asset to the Sysco team. His advice for aspiring chefs is to have patience and work hard. "You have to understand that you have to work," he says. "You're going to start out prepping. You're going to start out doing the not-so-fun things, but always be happy to do those things. Show up on time. Show up early. I was notoriously that person who would show up an hour and a half early because I wanted to learn. If I was in this position and I wanted to get that position, I did my [job] well, but I always kept my eye on the next position so that one day if that person dropped the ball, I would be able to help out. I try my best to care for others."
That hard work has paid off in the lives of Sysco customers throughout The Big Easy. "To see how we're able to affect everyone positively, that's such a big thing," says Chef Raymond. It's great to see the numbers we produce. It's sort of like walking into these restaurants and having the restaurateurs look at you like you're Superman. It's kind of fun." Anyone who knows Chef Raymond knows that he works hard, gets the job done, and has fun doing what he loves. Let the good times roll!