Lonnie Dutton is the founder and owner of Texas Cannon Brewing Company, a first-generation family-owned brewery and restaurant in Blanco, Texas. The name
Texas Cannon is inspired by the phrases "Texas Independence" and the "Come and Take it" Cannon – a symbol in the Texas Revolution. As Lonnie explains, "it represents Texas as a state, and the will of the people." The brewery and restaurant offer patrons a warm and welcoming atmosphere filled with good company, great food, and craft beers infused with Texas pride.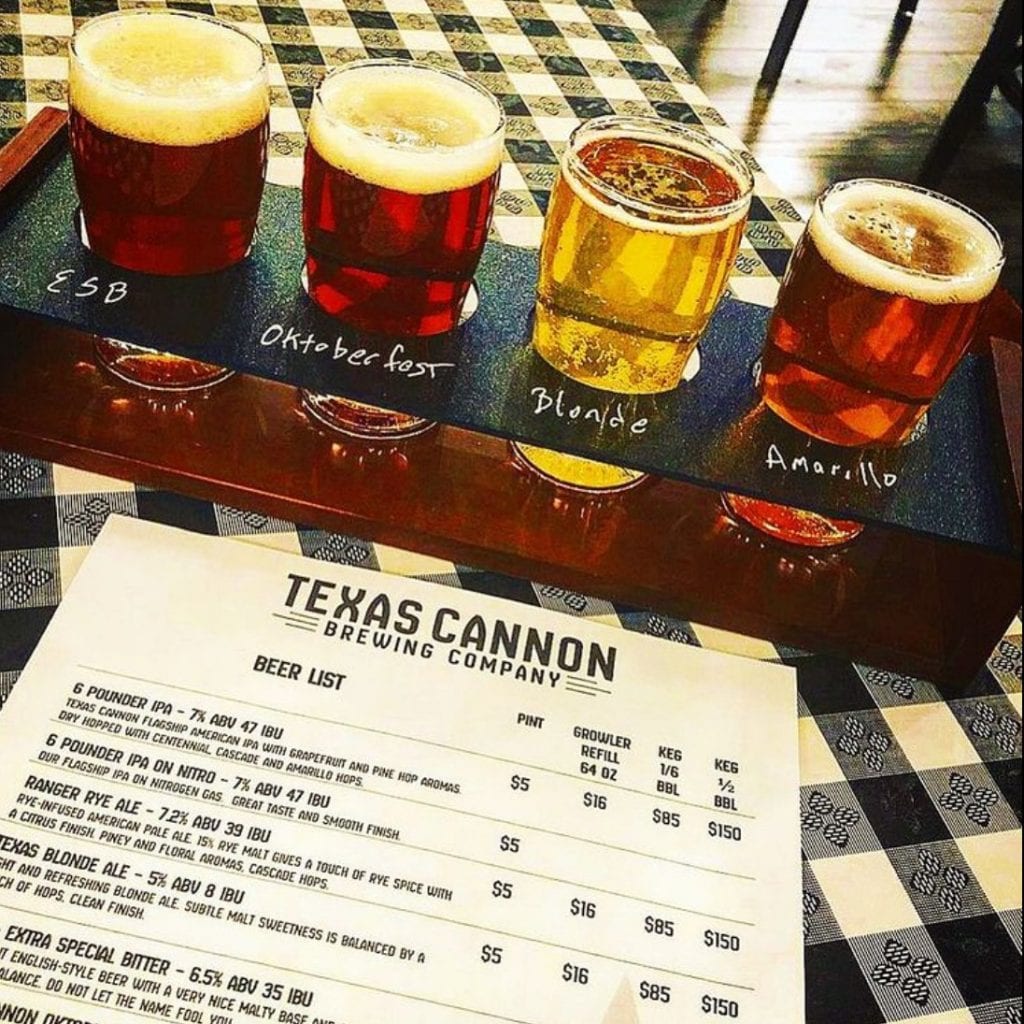 Lonnie, a Texas native, got his first introduction to craft beers came in the 1980's with Redhook ESB and Sierra Nevada Pale Ale. Years later, while touring a brewery in Delaware called Dogfish Head Craft Brewery, Lonnie found the inspiration that would one day change his life. "[On the tour] there was a system there called the Sabco BrewMagic," he says. The system allowed employees to make small batches of beer that employees would sample and vote on their favorite brew. The beer that got the most votes had the honor of becoming a featured beer at the brewery. Intrigued by the idea, Lonnie took pictures of the Sabco BrewMagic with plans to purchase the brewing system for himself. Although a Texan native, Lonnie spent six years living in Pennsylvania for work. "When we moved back to Texas in 2017, I started looking for one of those systems," says Lonnie. "I found one on Craigslist, bought it, and started home brewing."
After weeks of online research and trial and error, Lonnie was ready to introduce his home-brewed beer to the world. "I started having beer parties at [my] house with friends and family," he says. "People were like – 'Man, this is really good beer, you could sell this stuff.' So with their encouragement, me moving back to Texas, and [being close to retirement], I needed something to do." That something would be launching Texas Cannon Brewing Company.
The brewery features a seven-barrel system, with each barrel holding thirty-one gallons of beer. That's the equivalent of approximately 217 gallons of beer per batch. Lonnie purchases the grains used in his beers from Texas-based suppliers and gives each craft beer a name inspired by Texas history. One such beer is called the Six Pounder IPA – a reference to the weight of the cannonballs used during the Texas Revolution. Another beer, the Lost Leg Lager, is based on Santa Anna's prosthetic leg taken by American soldiers. The brewery also serves wines produced in the Lone Star State. "All the wines we feature are Texas Craft wines with grapes that are from Texas," he proclaims.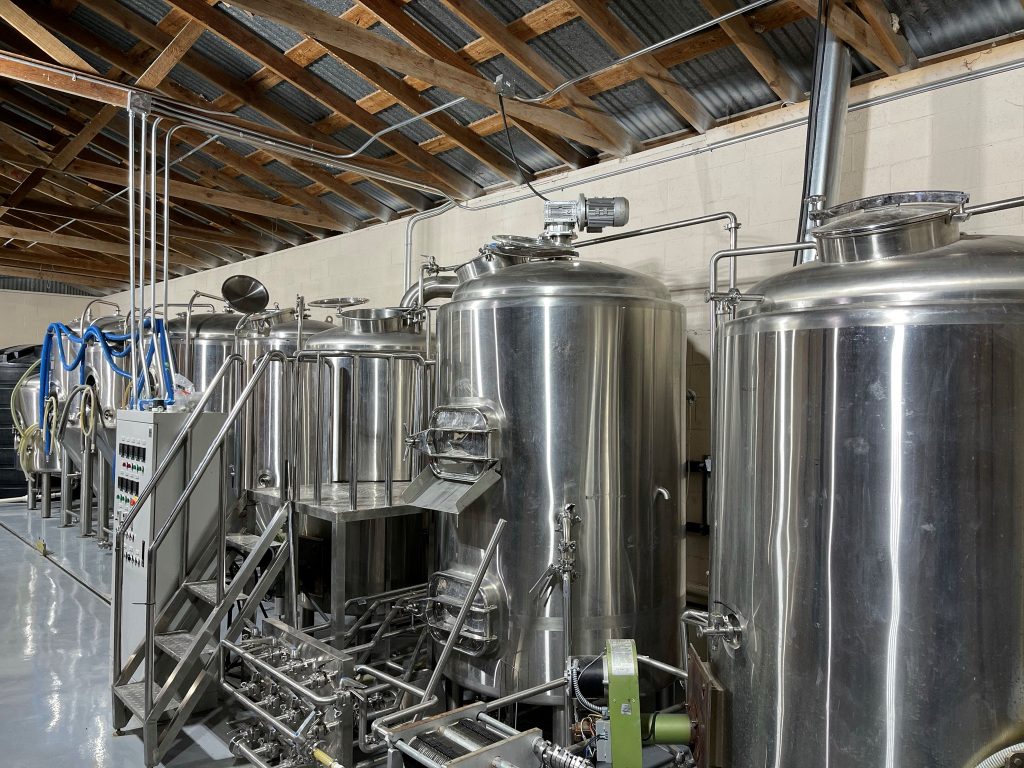 The food at Texas Cannon Brewing Company is inspired in part by the nostalgia of Lonnie's childhood. "When I was a kid, my dad used to take us to a livestock auction, and they had a grill there," he explains. "Those were my favorite hamburgers – straight off the grill, and a little grease on the buns. So that's what I'm trying to do, just [provide] good ole "country food." That good country includes classic American favorites like old fashioned burgers and hot wings, along with several innovative menu items inspired by the brewery itself. Lonnie explains, "When I was in PA they had crab fries, so we are doing a twist of those with our Gulf Coast Fries with an old bay seasoning and a beer cheese sauce. A lot of our recipes feature beers produced at the brewery."
In launching Texas Cannon Brewery Company, Lonnie has realized his dream of creating a legacy for his family. "[A family-owned business] is something that I've always wanted to have," he explains. "I've always worked for other people, and I want my kids and grandkids to have a family business."
The first member of Lonnie's family to join the business was his youngest daughter Stephanie. Her wealth of experience in the foodservice industry has been an invaluable asset to establishing her father's business. "[Stefanie] is in the restaurant industry, so she's worked with Sysco through various restaurants that she's managed and operated," says Lonnie. "She has been a good source of industry knowledge and introductions. One of those introductions was to our Chef Erika Stanley." Stefanie now manages distribution and marketing, while Lonnie manages the brewery side of the business. Lonnie's oldest daughter, Jennifer, came on as the Bar Manager, and his wife, Elaine, is the CFO of the business. Lonnie's teenage grandchildren are also actively involved in the family business.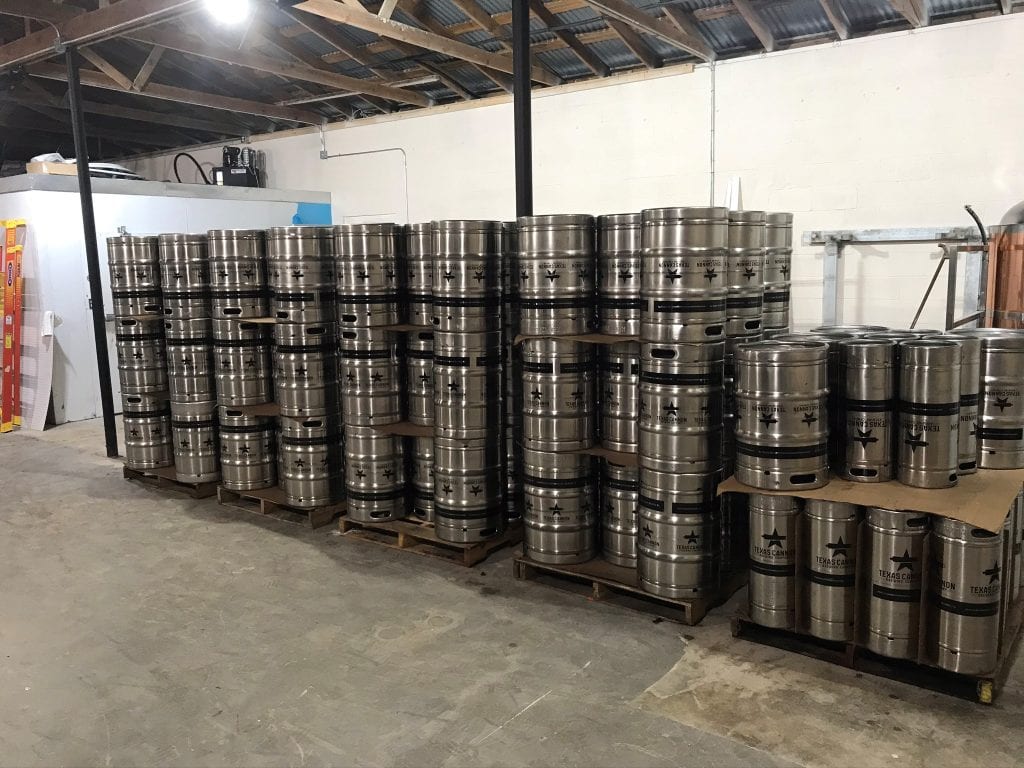 In December 2020, Texas Cannon Brewing Company opened with the help and support of Sysco team members. As Lonnie explains, "Sysco has been very instrumental in us opening and [our] success. They were the first vendor that we set up an account with, so they have been with us from the beginning."
That "good ole country food" feel that Lonnie wanted to create on the menu has been supported by Sysco Sales Representative Keith Qualls. As Lonnie describes, "Keith Qualls…has been very instrumental in helping us with food [tastings], and [deciding] what products would work well in our community. We gave [Sysco] a concept of what we wanted with some of our food items, and they made them, let us sample them, and helped our chef develop recipes. Every week we get calls to see what else they can do for us to help us be successful." Lonnie goes on to say, "[Keith has] invested time and effort [into] the success of our business. That's what makes a good partnership. [Sysco doesn't] just don't provide food, you're also invested in the success of the restaurant."
Looking forward to the future, Lonnie hopes to collaborate with other community members to create a meaningful space for Blanco locals and tourists to enjoy. "We're close to the [town] square, and we're already working really well with three other small business owners [to]…open up a courtyard to be shared by the businesses and community. When we go to other places, that's what we want to do, promote Texas, the local city and give back to the community."
Lonnie has plans of bringing his love of Texas, good food, and quality craft beers into other Texas towns with satellite locations that offer the same food and atmosphere that he has cultivated in Blanco. "We're in a small town here, and I want to branch out and do more of these same experiences in [other] small towns in Texas," says Lonnie. "A lot of people focus on San Antonio, Austin, and [larger Texas cities], but I want to focus on these towns that have a pride in their community, in Texas and local craft brewery."
Texas Cannon Brewing Company is a direct reflection of Lonnie's core values of family and community. Beyond a love for craft beers, Lonnie's love of people and state pride can be felt by all who come to know him. If you are ever in Blanco, Texas, stop by Texas Cannon Brewing Company and say hello to Lonnie and the family.