The Office Craft Bar and Kitchen is all about friends, family, and undeniably exceptional food. Located in Indian Land, South Carolina, The Office is co-owned by the CEO of Jars Hospitality, James Rivenbark. The restaurant's finely tuned and highly eclectic menu compliments the equally diverse ambiance that has something for everyone – from families out to dinner to friends catching a game on one of over forty televisions.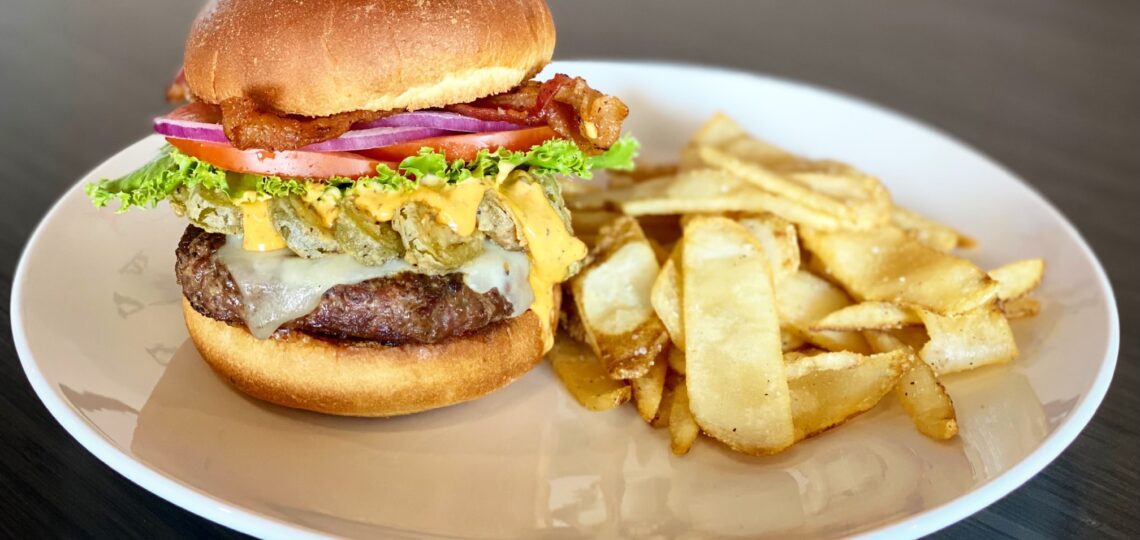 A Restaurant Guy
From a young age, James Rivenbark knew that he had a calling in the foodservice industry. "I started working in restaurants as a teenager," says Rivenbark. "I got into the finance field for about five years, and even then, I still worked in restaurants because I loved it. I decided after years in finance that I was going to be in restaurants for the rest of my life. I'm a restaurant guy through and through. I love what I do."
The Office opened its doors in August 2019 with the intention of being a sort of refuge – a place where people of all walks of life could feel welcome. As Rivenbark describes, "I wanted a restaurant that was open and inviting to everyone. We have forty-five televisions, but when we were advertising, I wouldn't allow anyone to call [us] a sports bar because [we're] not. We're food first! There are days we have games on and may have about fifty to sixty people at the bar, but in the dining room, we have families and people from all walks of life."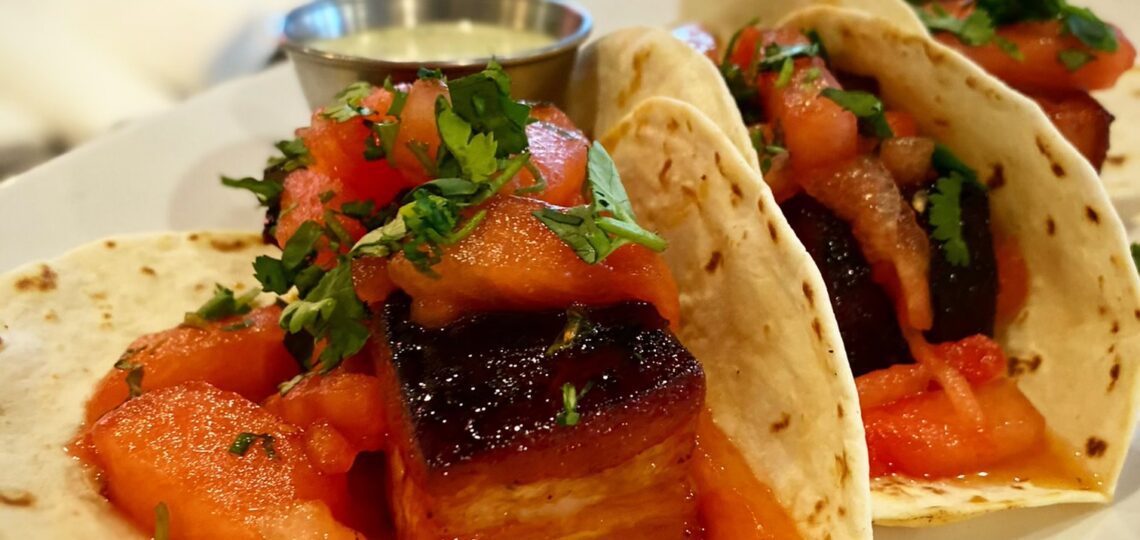 It's Always 5 o'clock at The Office
The Office features a vast selection of house-made foods that run the gamut from satisfying game day appetizers to elevated options like chipotle braised lamb shank or grilled teres major steaks. "The menu was a team effort and used Sysco's test kitchen working alongside Chef Andrew," says Rivenbark. "Later, I got my guy John Jett to come on board, and we worked together to improve the menu and tweak it a couple of times over the years. He really elevated our offerings."
Popular menu items include bar favorites like burgers, fried fish, and wings with sauce options that include hot sriracha buffalo, sweet Thai chili, and pineapple teriyaki, to name a few. The restaurant's notable favorite is the beef short rib grilled cheese sandwich made with Certified Angus Beef with swiss, provolone, and cheddar cheese, grilled on a ciabatta baguette served with a side of au jus.
In addition to owning The Office Craft Bar and Kitchen, Rivenbark is the co-owner of Blue Bar & Smokehouse located in Fort Mill and is set to open a third restaurant, TWF (Tenders, Wings, and Fries) Burgers, in 2022. "[Sysco] designed my menus," he explains. "I believe the last two Blue Smokehouse menus they designed and TWF my new concept they designed that menu also."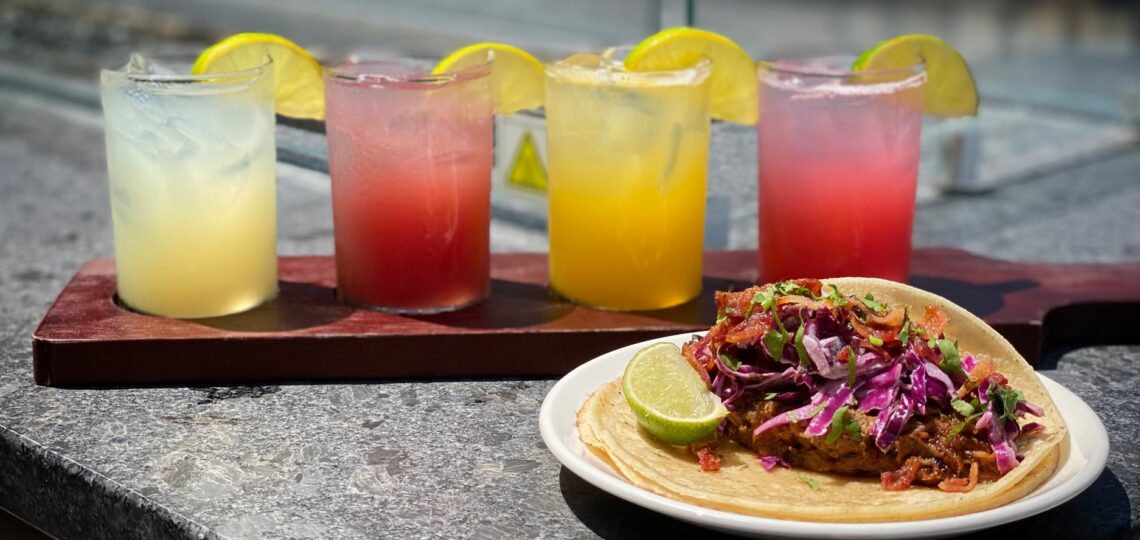 Success, Sysco, and Software
Beyond successfully managing three unique restaurants, Rivenbark has ambitions to develop a restaurant software system. As he explains, I've been working on software for the last two years, and Sysco Houston has helped me out a little with some of the links and stuff I need to make it work. So [Sysco has] helped me between three restaurants, software I'm working on, and basically anything that I need from shipping to pricing and costs."
As Rivenbark looks to the future with excitement and ambition, he remains humble with a deep respect for all men and women working in the foodservice industry today. "We've all been under a microscope for the last two years, and everybody's working hard," he explains. "I [wish] people knew the work that goes into the hospitality world. [We should] try to treat people in the hospitality business with the same respect [we] would treat people in other industries. It's tough times for a lot of people."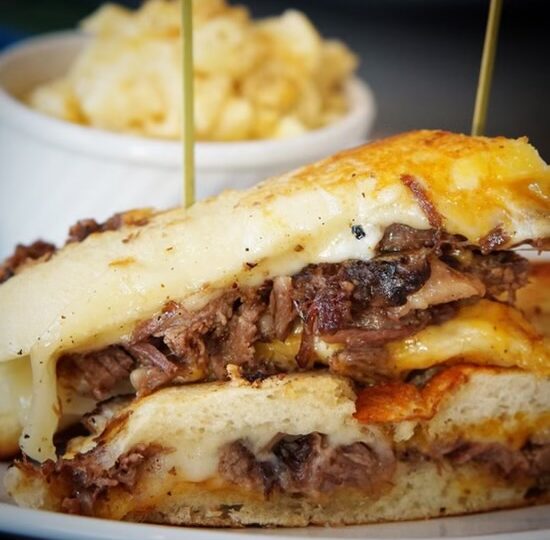 As restaurant owners across the country continue to overcome challenges in today's dynamic environment, now is the time to plan for success during the holidays. The Sysco Marketing Services department is here to help operators create a winning strategy this season with profitable ideas for the holidays.