The USDA's 2015-2020 Dietary Guidelines for Americans (DGA) say that we should eat seafood twice per week or more as part of a healthy diet. Because people know they need to eat more seafood, restaurants that know how to maximize seafood menu placements will increase their odds of hooking more customers. 
Fish, Glorious Fish
Seafood gives operators more opportunities to provide their customers with "healthier" option. Fried seafood will always have a place on the menu, peak your customer's interests by adding seafood dishes inspired by popular global cuisines such as Moroccan, Persian, Mediterranean and Asian.
Sell the Dish, Not the Fish
Some seafood species are substitutable in recipes, which is why it is important to understand how seafood reacts to different cooking methods. If a recipe calls for a white, flaky fish such as Portico Cod or Haddock, then you can easily substitute Portico Alaskan Pollock in their place. Once you can grasp which species are interchangeable, you are better able to make sound purchasing decisions.
One Fish, Two Fish
To ensure that your seafood menu has the broadest appeal possible, always include at least one orange-flesh fish like Portico Salmon, a white fish such as Portico Tilapia or Portico Alaska Pollock, and one local variety of fish when available. To find out what will work best in your area, contact your Sysco sales consultant.
Somewhere Beyond the Sea
High-quality seafood is no longer only a coastal luxury. Because of our industry-leading cold chain management, an incredible variety of fresh and fresh-frozen products are currently available throughout the country. Sysco's Portico brand also provides fresh seafood and "frozen at sea" options that are flash-frozen within minutes of leaving the water—you can't get much fresher than that!
Making the Most of It
Seafood is as versatile as chicken. Once you start putting seafood on your menu, you will find more opportunities across all menu categories and dayparts, even brunch. Take Portico Salmon, for example. This versatile product can be used from poke to salads, from a casual salmon burger to an elegant poached salmon entrée. Seafood on a brunch menu is quite alluring, consider entrees such as lobster Benedict, bagels and lox (smoked salmon), crab omelets with fresh basil, or a classic shrimp and grits with a soft-poached farm-fresh egg. Customers will surely be tempted to order seafood for brunch with options like these on your menu!
TIP: Seafood toppings using shrimp, crab or lobster can be a profitable addition to grilled fish, chicken, pork or beef.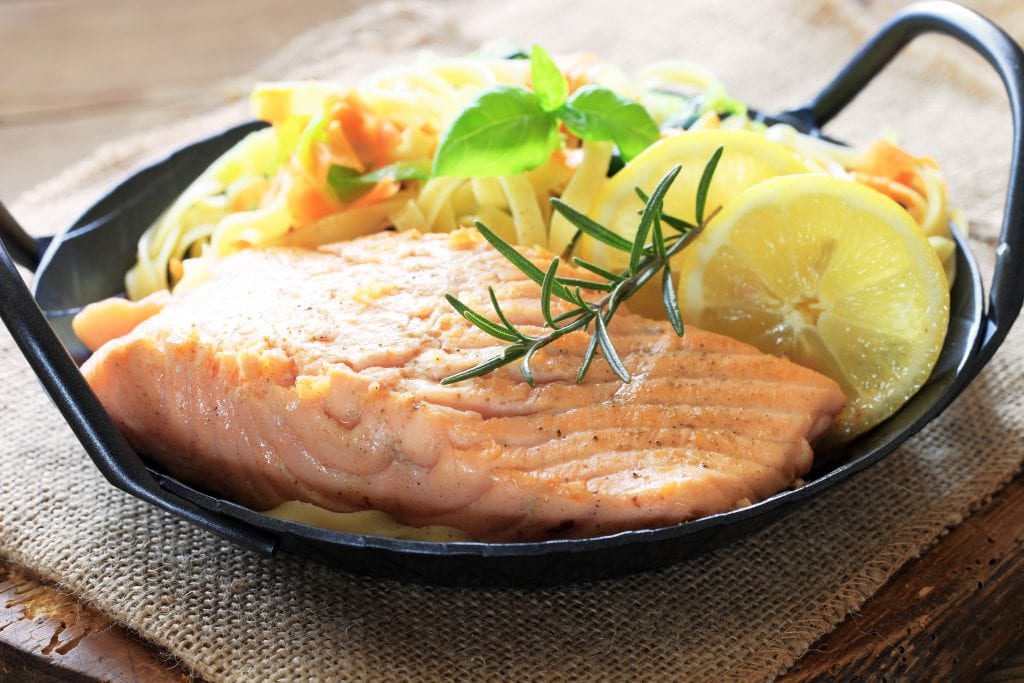 There's More Than Fish in the Sea
The seafood category encompasses much more than just fish. Lobster, shrimp, clams, scallops, octopus and more are available in a wide variety of types and styles, allowing more opportunities for menu placements across every daypart.
Shrimp is Still Huge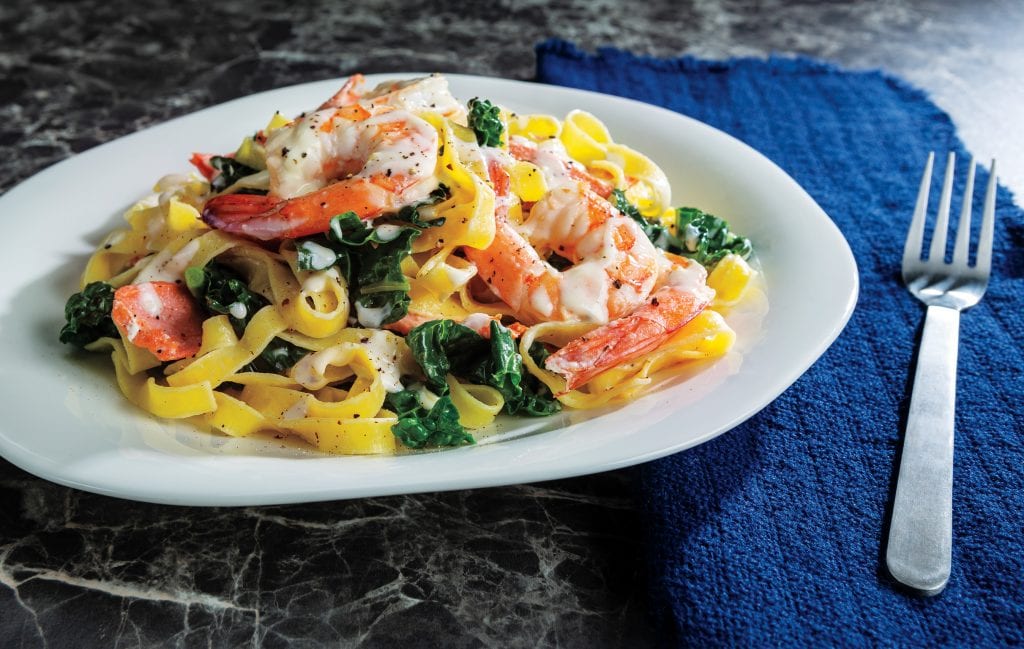 It's no small wonder that shrimp is still in big demand, outselling every other type of seafood by a significant margin. Shrimp is versatile, easy to farm and readily available in the wild; however, shelling and cleaning shrimp can be labor-intensive. To save time and keep labor costs down, consider Portico Classic Peeled & Deveined White Shrimp or, for a ready-to-cook tropical infusion, Portico Classic Coconut Breaded Shrimp.
Aw, Shucks
Oysters are a popular option for many customers. Their briny flavor and supple texture make them perfect as a fried appetizer, a raw-bar regular, and as an ingredient in sandwiches, stuffings and stews. As with any raw food item, proper handling is critical. If you are not used to handling live or raw shellfish, try oysters from one of Sysco's Specialty Seafood companies to get started. Their products are offered in various forms, from shucked oysters by the gallon to IQF oysters on the half shell. If you still want to preserve the shuck-and-serve experience, try Sysco High-Pressure Pasteurized (HPP) Oysters. This unique product uses high pressure to kill harmful bacteria while keeping the oyster in its shell.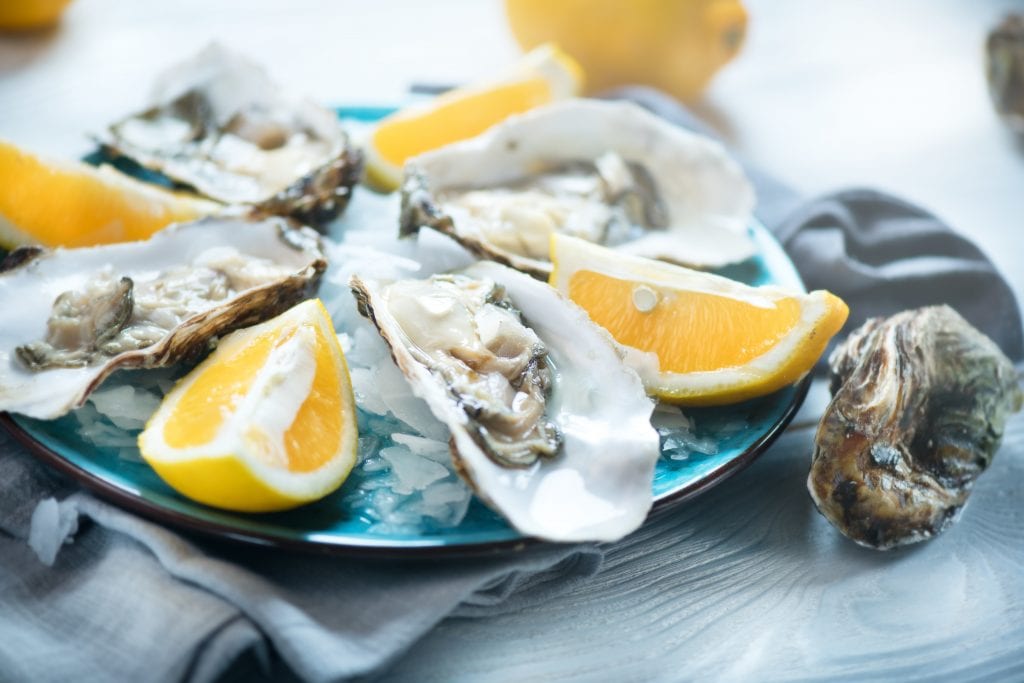 Lobster Comes Out of Its Shell
While lobster is still considered luxurious, it is no longer a luxury. Consumers are now drawn to dishes that make lobster more accessible, like lobster rolls, lobster mac-n-cheese, and dips. When including lobster on your menu, consider the application. If are be using lobster as an ingredient, start with Portico Imperial Cooked Lobster Meat. Lobster is more casual than ever, but it still has the ability to elevate the status of any meal.
Brothers in Arms
Squid and octopus add an international flair for today's more adventurous diners. For the everyday eater, there's always the staple appetizer: fried calamari (a favorite even among people who say they won't eat "squid"). Grilled octopus appears on more and more menus as well. And with the increasing availability of high-quality octopus coming out of Spain, Portugal, and Mexico, the supply is ready to meet the demand with open arms (eight of them, to be exact).
Protecting Nature's Bounty
Seafood is one of our greatest natural resources. But its wide availability and ever-increasing popularity mean that many fisheries are feeling the pressure. To ensure that you have a consistent, reliable, high- quality supply, Sysco works with suppliers who make quality assurance and sustainability a priority.
A Sustainable Commitment
Sustainability is important to today's diners. As the population of our planet continues to grow, sustainably sourced seafood will have an impact on how we feed the future. That's why in 2016, Sysco reinforced our commitment to improving the sustainability of seafood procurement practices and standards by continuing our alliance with the World Wildlife Fund (WWF) through 2020. Through this agreement, we pledged to increase our offerings of responsibly caught Sysco and Portico Brand seafood products to customers.
"Sysco is helping improve the sustainability of fisheries that provide their highest volume wild-caught seafood. Efforts by Sysco and others to help fisheries and farms meet the standards of the Marine Stewardship Council and the Aquaculture Stewardship Council are vital to the health of the oceans and the diverse life they support, including our own," says Caroline Tippett, Director of Seafood Engagement at WWF.
Quality? Rest Assured
Quality is also an important factor when selecting seafood because nothing can turn a diner off quicker than the overly fishy flavor that can come from lesser-quality products. Backed by the industry's largest and most active Quality Assurance department, Sysco delivers the safest, highest-quality seafood available—more than 400 million pounds each year. Every supplier must pass a rigorous Supplier Approval Program and then maintain a clean record across numerous facility inspections, product evaluations, traceability system training sessions, third-party audits and routine supplier visits.
Bycatch of the Day
"Bycatch" is a term used to describe any nontargeted fish caught during a commercial harvest. In the past, these fish would've been discarded. Today, sustainability-minded chefs and operators are using bycatch as a way to support local fishermen and offer unique blackboard dining experiences that customers can't find elsewhere. Check with our local specialty companies—like Trinity Seafood in New Jersey, North Star Seafood in Miami, and Buckhead Meat & Seafood in Houston—to provide opportunities for bycatch.
NOTE: The availability of bycatch is limited. Please ask your Sysco sales consultant about opportunities in your area.