Father and son Curt and K.C Gulbro are the proud owners of FoxFire, a fine-dining steakhouse in Geneva, Illinois. For eighteen years, the award-winning restaurant has served aged prime beef, fresh seafood, and quality chops in an elegant setting, complete with the original brick and wooden trellises from the early 1900s. Beyond providing quality food and exceptional guest service, the restaurant owners are known for their profound passion for giving back to the community and supporting staff, even if it means challenging the Illinois Governor.
Raising the Steaks
K.C became the Co-Owner and Chef of FoxFire a year after his father founded the restaurant with two former business partners. Since 2003 FoxFire has welcomed generations of customers as members of their extended family. "I think that what makes our restaurant unique would be the family behind it," K.C explains. "It's not just me and my dad, we [treat] our guests [and staff] like part of our family. We're kind of like the Cheers of the steak house industry. Being at FoxFire for over 18 years, we've gotten to watch families grow. We've gone from two-year-olds and three-year-olds getting their first steak to now they're planning their wedding rehearsals or their graduation from college [with us]. It's kind of cool to see us evolve with the families."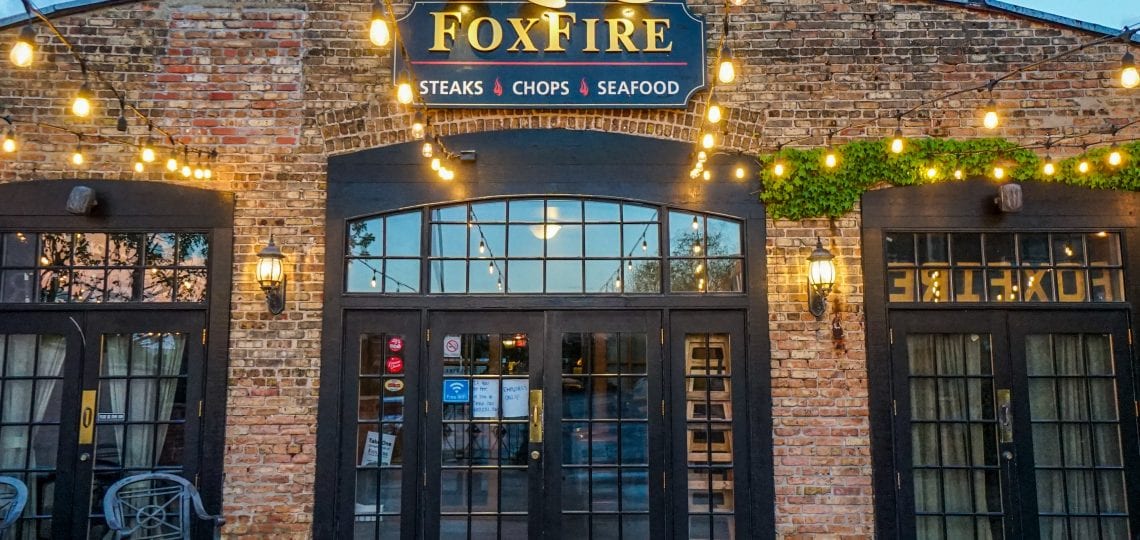 The menu at FoxFire features steakhouse classics and innovative flavor pairings inspired by consumer-driven trends. As K.C explains, "When we first started back in 2003, we were your traditional grandfather's steakhouse with shrimp Dejohn, classic steaks, and the little bread wafers underneath the steak to give it some pop. Now we include some new methods of cooking [to] evolve with the times." K.C often refers to Sysco Foodie as an online resource for the latest food trends and seasonal recipes. "[Sysco Foodie magazine] is one of the sources we go to with our reps to keep us in the know with what's hot. It seems like every quarter we get an update on what the season will bring."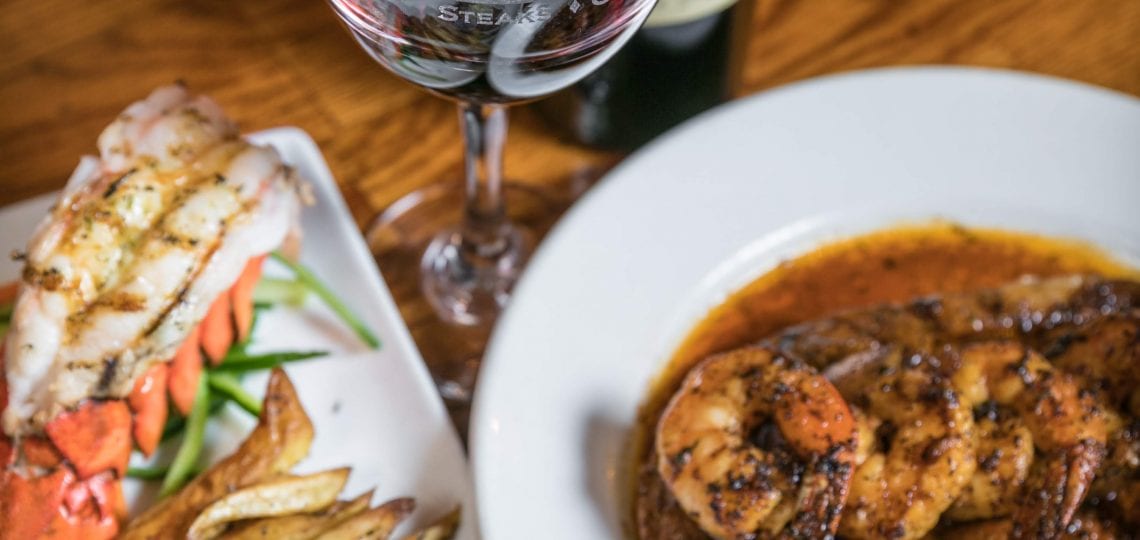 At FoxFire, popular menu items include The Curt – a Cajun-crusted filet mignon served with wasabi yogurt and teriyaki glaze. "We call it The Curt because it's my dad's partner's name," explains K.C "He always wanted to get his steak Cajun crusted and served with a little teriyaki, which we found a little weird, but it turned out to be this really amazing flavor combo." Another popular menu option and favorite of K.C's is the Pittsburgh Style Ribeye – a 14oz. Prime CAB ribeye charred, rare, and served with grilled asparagus. "The Pittsburgh is something that I always played with," he explains. "I just love the history of it. The Pittsburgh steak, or "Pittsburgh rare" as it's commonly known, began when steelworkers brought raw steaks to the steel mills and cooked them on a burning hot furnace to quickly char the outside of the steak while keeping the inside raw. "It gives [the steak] such a unique flavor and crust to it," says K.C "The combo is really good, and when you get that fattiness of the ribeye melting on that hot, hot piece of steel, it just gives it a lot of flavor when you bite into it."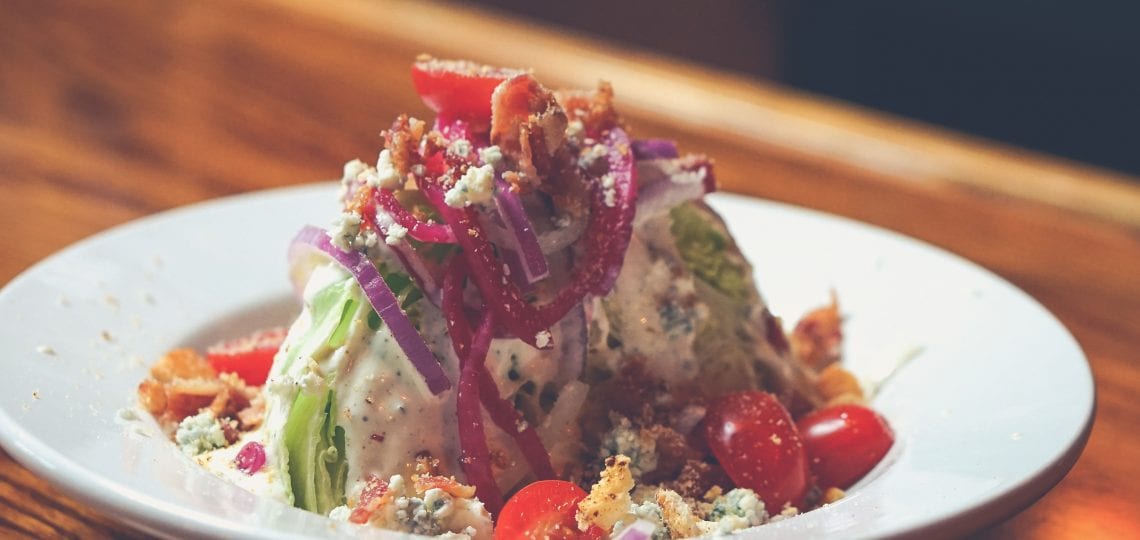 Quality and Support
Sysco has worked with the FoxFire family for over sixteen years. "I think that we work hand in hand with [Sysco] and have faith in the quality of [food] they supply." The Sysco brand, Buckhead Pride, supplies the restaurant's premium steaks. To meet the high expectations of FoxFire customers and even higher standards of the owners, Sue, the Buckhead Pride representative, works closely with K.C to fulfill orders. As K.C explains, "[Sue] calls the actual butchers from Sysco, [and] they send me pictures of what they're cutting. It's an extra level of care that [says] you're not just getting good quality food; you're getting a quality individual taking care of you. We've had other people try to take [Sysco's] place, but we've always said we have to have Sysco because other people don't have their quality. They might provide a sales rep, that's great, but you get both [quality and support] from Sysco."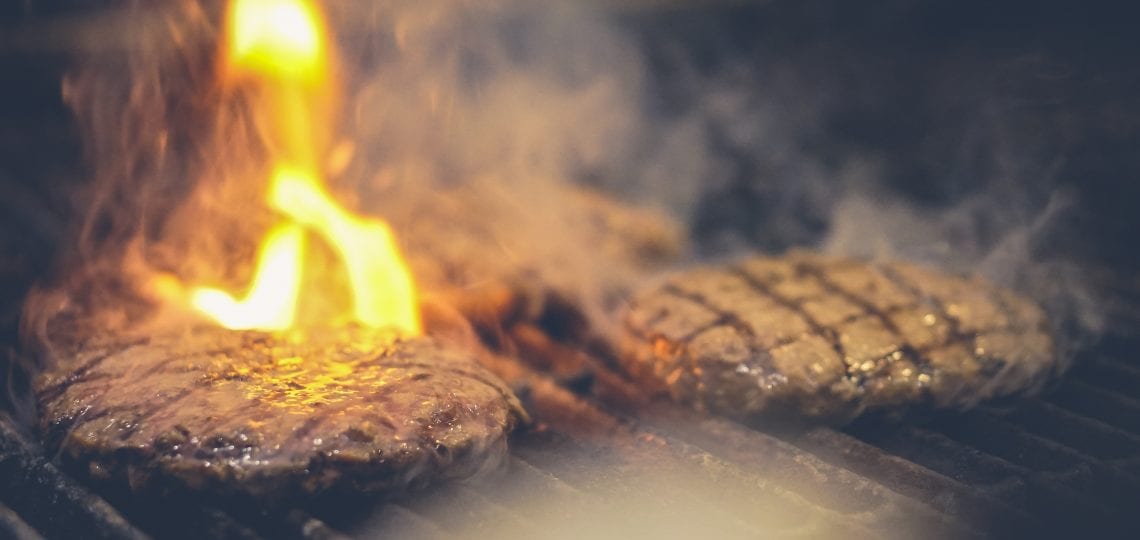 During the onset of the pandemic, Sysco supported FoxFire in creating innovative solutions to bring customers a taste of their favorite restaurant from the comfort and safety of home. As K.C explains, "It seemed like Sysco was there right away with ideas for us to do carry out dinners… [like our] very popular steak kits to go. We sell our [raw] steaks that we offer at the restaurant …with all our seasonings and finishing butter. In May, June, and July, when we were pretty much closed because of Covid, those things sold like hotcakes. People are excited about taking a piece of FoxFire home, and we couldn't do that without the quality of Sysco behind it."
To keep restaurants in business in a time of uncertainty, Sysco deployed several programs and initiatives to give business owners like K.C peace of mind. As he explains, "Some of the things that kept us afloat is Sysco came in and seemed to want to work with us on the financial end. When [Covid] hit… before we could get our PPP or SBA loans, [Sysco] had a payment program set up so we wouldn't be getting hit with bills all the time and could manage the restaurant and the debt without anxiety or fear of going bankrupt."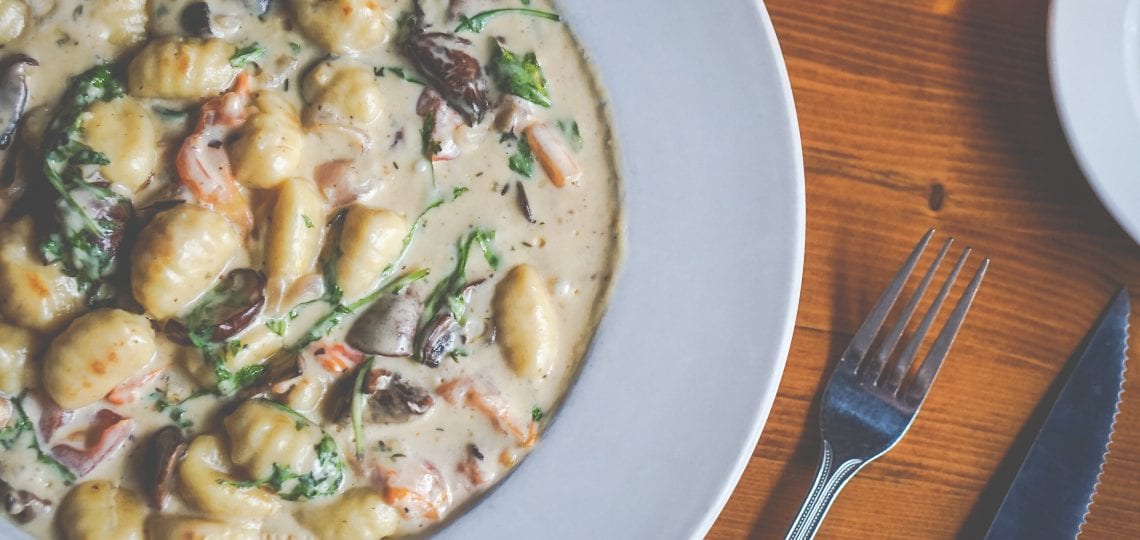 Supporting Community and Restaurants
In the fall of 2020, FoxFire gained notoriety after filing a lawsuit against the indoor dining ban imposed by the Governor, J.B. Pritzker. The lawsuit was an effort to protect restaurant owners in the county from experiencing massive revenue loss, furloughing employees, and potentially closing their businesses for good. In late October, the county judge granted FoxFire a temporary restraining order that prevented public health officials from enforcing the dining ban at the restaurant. K.C believes the lawsuit was a noble stand for Geneva's small restaurant owners that wanted to safely and responsibly serve their community, and keeping staff members employed. "By doing so, we've created a really good support system of customers and new people coming in," says K.C "Do what's right, and good things will happen."
In the wake of disruptions caused by the pandemic, K.C, and his staff went to work to support the community in their time of need. "We did a program where if people brought in gift cards, they would receive a discount on their meal, and then the gift card would be donated to the employees of local restaurants," he explains. FoxFire also participated in fundraising efforts to support the Help for Heroes program that provided meals for front-line workers. In the weeks to follow, FoxFire staff served meals to healthcare workers in nearby hospitals – a move that gave furloughed staff an opportunity to get out of their homes, serve their community, and do what they love.
This year, K.C is looking forward to opening a second FoxFire location to act as an event venue. "We're getting a lot of requests from people to do private events at FoxFire. Unfortunately, with being a restaurant, we can't close down for private events, [but] with this new venture, we will have two rooms that will accommodate private events. We're excited about it, and we're excited to bring Sysco along with us, who have been helpful in providing information on [how to have a] proper opening." The venue will feature a craft kitchen and bar that will provide all menu items currently served at their original location.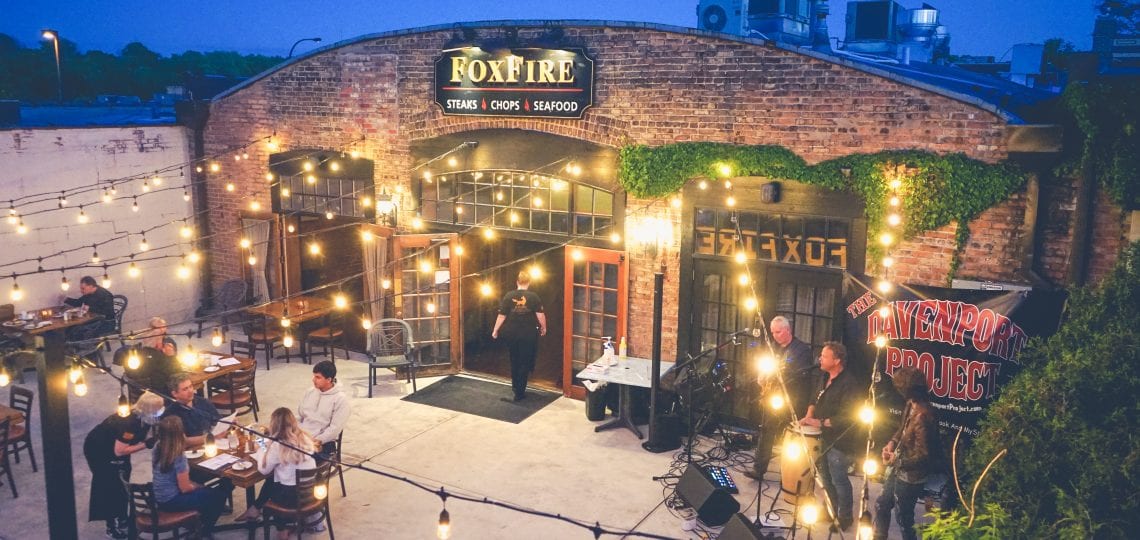 From serving quality steaks to raising over $20,000 for charities, FoxFire has served the city of Geneva well for nearly two decades. "Now we're going onto another generation," K.C explains. "I've got my nephew that's coming on and another cousin that is in their 20s that's just starting out." FoxFire will forever be a family restaurant where everyone that walks through the door becomes part of the FoxFire family.