RuRu's Tacos + Tequila is inspired by global flavors, fresh ingredients, and hilarious movies.
In Charlotte, North Carolina, there is a restaurant that is as big on comedic cinema as it is on flavor. RuRu's Tacos + Tequila features a charismatic menu of a la carte tacos, fine tequilas, hand-crafted cocktails, and more. After five years of rave reviews, Co-Owner Sean O'Brien decided to bring the restaurant's unique style of fun and flair to Charleston, South Carolina, and has never looked back.
A Film Buff and Foodie
Inspired by a popular Mexican movie, the restaurant's name, like its menu, references memorable characters and moments in comedic films. "We are kind of movie buffs," says O'Brien. "We [wanted to be] fun, entertaining, lighthearted, and not take ourselves too seriously." The original Ruru's Tacos + Tequila opened in 2014 inside a former Tuscan-style home commonly known as "The Villa." "It was a manor that was developed back in the twenties and designed after an Italian villa, "says O'Brien. "The main portion of our dining room and our bar area actually used to be the indoor pool at one point." The old courtyard at The Villa has been transformed into one of the most impressive patios in all of Charlotte. "That's obviously been a big draw since we've opened up," O'Brien explains. "The decor is set up for you to come in and feel like you're gonna have a good time." The second Ruru's location opened in 2019 in the middle of downtown Charleston's Historic District.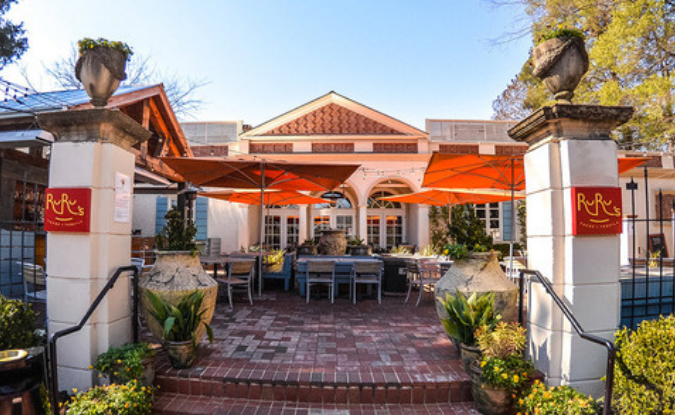 A Menu of Movies
Ruru's menu offers customers fresh ingredients and flavors inspired by Latin, Korean, American, and Greek fare. "We didn't want to strictly be tied into a Mexican restaurant theme," explains O'Brien. "Our inspiration from the get-go was to come up with some really great tacos from a bunch of different cultures. When we started putting together the menu, we started pulling [from] things that we've tasted throughout our travels." In keeping with the restaurant's cinema-inspired theme, all menu items reference popular movies like the queso blanco and chips known as I Am McLovin from the film Superbad, or the flash-fried calamari known as Lighten Up Francis from the movie Stripes.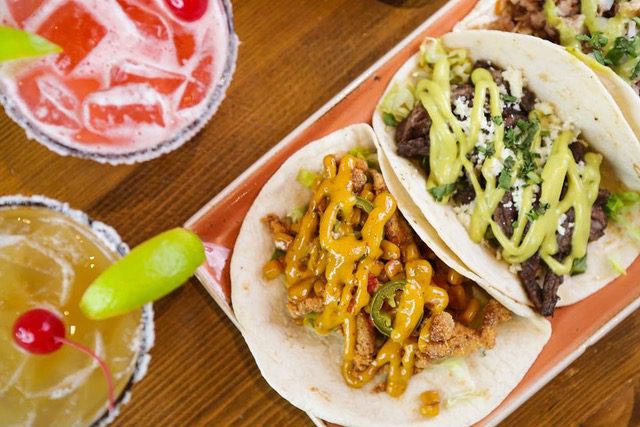 The a la carte taco menu features exciting flavor combinations like the Long Duck Dong taco made with Korean-style sweet and spicy steak, pickled cabbage, sesame seeds, and cilantro. More traditional taco options include familiar favorites like It Was the Dukes, made with slow-cooked pork belly carnitas, slaw, and salsa verde. "We didn't want to be like every other restaurant out there," says Sean. "We wanted to put our own spin on [things] and make sure that we focus a lot on really fresh food every single day. The feedback that we've gotten has been phenomenal."
Beyond adventurous tacos with whimsical names, Ruru's serves hand-crafted cocktails using quality spirits and fresh ingredients. "You can really taste the difference in the drinks because we use fresh lime juice and fresh juices and in our margaritas", O'Brien explains. The drink menu includes options like a skinny margarita named Magic Mike, and a vodka-based drink called Divorce Party made with rosemary, mint, lime, and other flavors.
Carryout and Carry On
During the era of social distancing and consumer behavior changes, Ruru's has continued to thrive with a whimsical menu, vibrant atmosphere, and Sysco's support. "We have a really good relationship with Sysco," says O'Brien. "They've been our partner from day one. Whenever we're looking to test or try out new items, they're always good about procuring items for us to try, and seeing what's available out there. They look out for us."
To continue to drive the restaurant's success, business resources were made available to Sean through the Sysco Restaurants Rising campaign – a collection of business solutions that include the tools, information, and programs that restaurant owners need to succeed. As Sean explains, "I think that [Sysco] has put some programs in place that are really trying to look out for restaurants to make sure that they continue to operate and be a success. They've done a pretty good job changing some of their practices and policies [like] not having the minimums and running out special trucks when needed. [They're] really going out of their way to make sure that restaurants can continue to operate even if they are on a limited budget."
Sysco has also supported Ruru's restaurant as they adjusted operations to accommodate the increase in carryout orders. "The biggest adjustment that [Sysco] helped us with and continues to help us with is the procurement of a lot of those materials for packaging to-go and delivery [items]," says O'Brien. "Everybody transitioned into [carryout] at one point, [and] there's been times that a lot of these items have been hard to get. [Sysco] continued to be a step ahead in getting items for us and making sure that we were taken care of."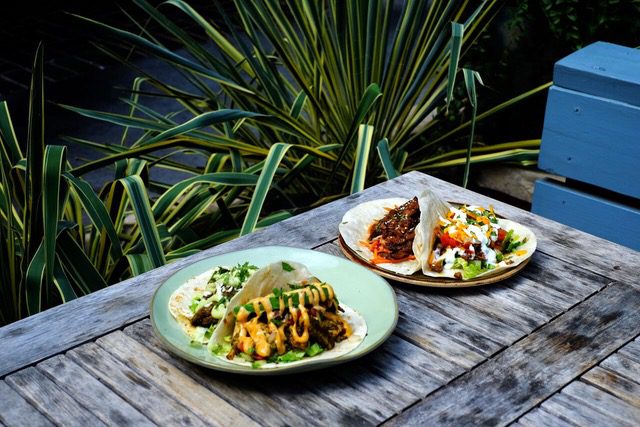 Ruru's the Sequel
Looking forward, Sean plans to refine operations to meet the demands of consumers that crave Ruru's delicious food from the comfort of their homes. "Our delivery and to go [services] are going to continue to be a big part of our business moving forward," he says. "We're making some adjustments on the operational side, and [looking for] ways that we can make that a little bit better and a little bit quicker for our guests." Sean also has plans to expand the Ruru empire. "We have our two locations now that have both been doing really, really well. We're probably going to add another one at some point here in the near future."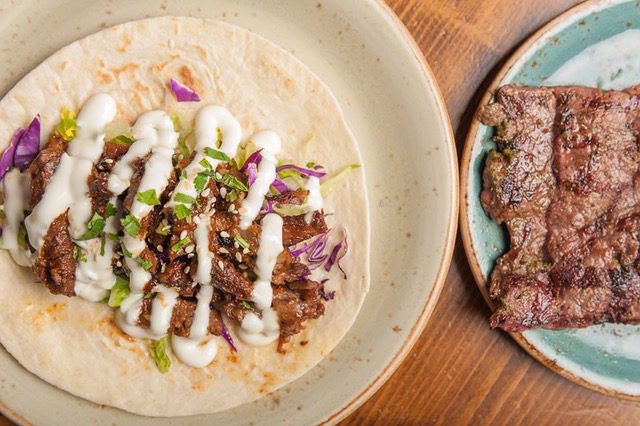 Ruru's Tacos + Tequila was founded on the premise of exciting food and lighthearted fun. Where else can diners order a salad called Stop Eating Cupcakes and wash it down with a glass of Oh Moo Moo Mr. Cowboy? As O'Brien explains, "Our biggest goal is making sure that people come in and have a great time. I like to create things that people love. That's what I'm passionate about. I think we've done a really good job creating a brand that's a lot of fun and has a lot of staying power. "
If you're ever in the Charlotte or Charleston area, be sure to stop by Ruru's Tacos + Tequila to experience the fun and flavors of the one and only Ruru's.