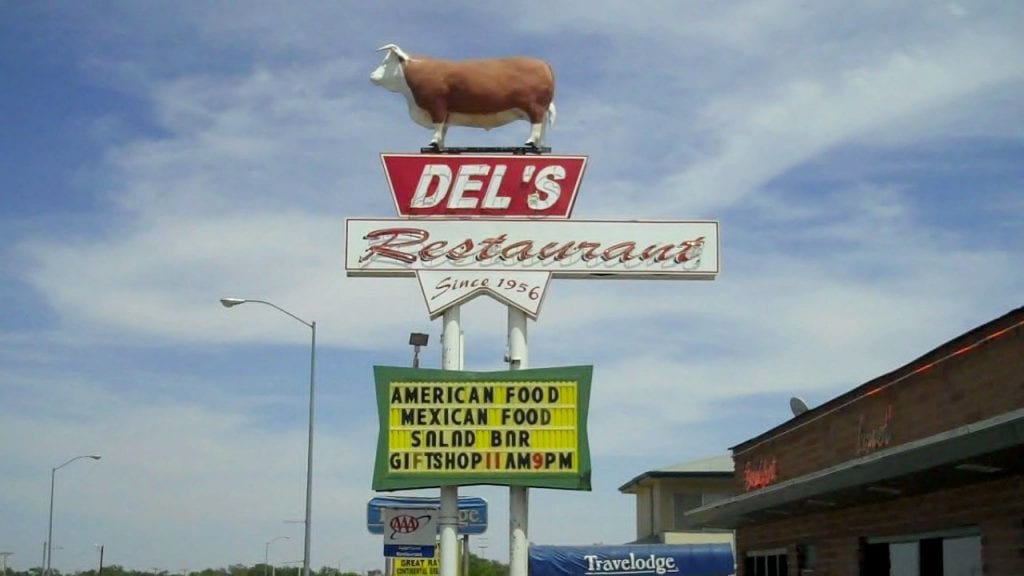 Located along the legendary Route 66, Del's Restaurant in Tucumcari, New Mexico has been a destination break for travelers and the surrounding communities for home cooked meals and over-the-top service. The restaurant has also been a close Sysco partner through the years. So when the global pandemic hit, Sysco was quick to respond and help Del's owners Yvette Peacock and Yvonne Braziel quickly shift from a dine-in restaurant to a Pop-Up Shop.
The pop-up shop, carrying staples like fresh meat, produce,
milk, and butter along with essentials such as toilet paper and paper towels,
has become so successful that in order to keep safe social distance, Del's
started offering drive through grocery pickup and curb side delivery. They call
the new service "Del's Fresh and Healthy Drive Through Grocery"
While times like these are challenging, having the right
partnerships like Sysco helps ease the strain.
"Del's Restaurant and Sysco West Texas make an awesome team.
We are so thankful for the assistance they have given us through this pandemic
time," says Peacock. "Thanks also to Sergio Reyes for always bringing his big
muscles to work to help with the loading and unloading of the trucks. We are
blessed."
Interested in partnering with Sysco to create your own Pop-Up Shop? Contact your sales consultant for ways that we can successfully work together to bring staples and essentials to your restaurant and community.