Lee Redwood is the founder and owner of Wings Cafe in Kansas City, Missouri. The concept behind the restaurant is simple – serve fresh chicken wings and other Southern food favorites with handcrafted sauces that customers can't get anywhere else. Now, nine years later and with two locations serving the community, it's clear that customers are sold on the restaurant's house-made flavors, and finger-licking sauces.
Southern Roots and Regional Flavors
Lee grew up in Little Rock, Arkansas. His fondest childhood memories bring him back to family barbecues and watching his father command the grill. Lee's parents each have a dozen siblings on their respective side of the family and are accustomed to cooking for large gatherings. By the age of twelve, Lee became the extra set of hands that prepared meals for Sunday dinners."My father smoked meats and I would help him build a fire in the mornings," he explains. "My mother was responsible for making the sauces [so] I helped her make the sauces and seasonings."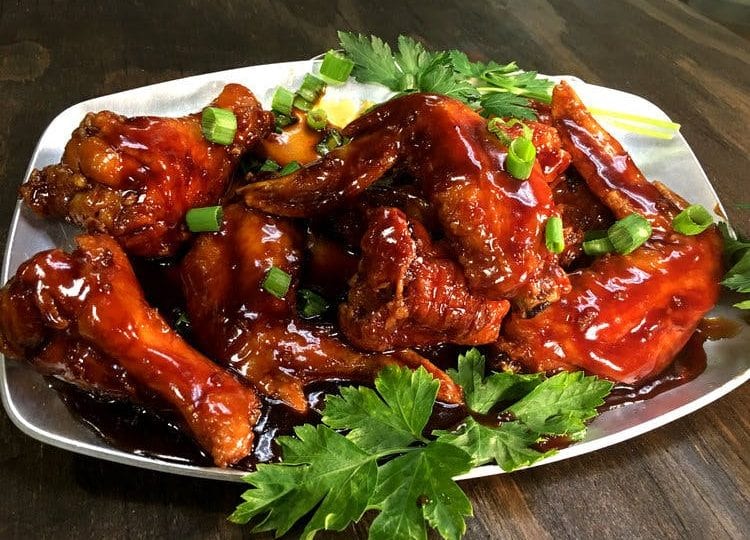 In 2012, after years in corporate America, Lee decided to pursue his passion for cooking by opening the original Wings Cafe. "We hoped to change the landscape of wings and try to provide more regional flavors and experiences," he recalls. "The way they do their wings in Buffalo, New York is a little different than we do in Kansas City, or the South [in general]. Having the opportunity to provide a platform to create different flavors [is our main focus]."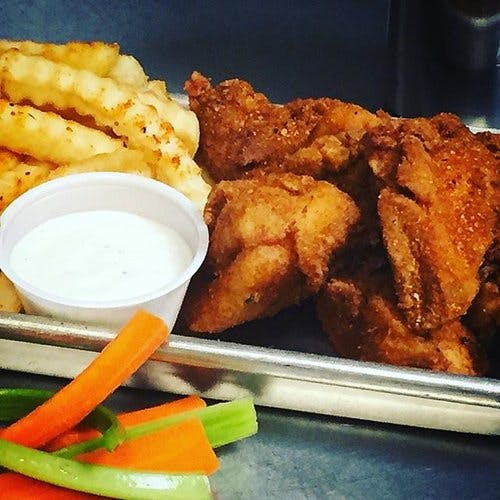 Wing Expansion
In the fall of 2015, Lee opened the second Wings Cafe location. As he describes, Wings Cafe is a modest "mom and pop artisanal-style wing joint". The menu features chicken wings, fish and shrimp plates, chicken strips, sandwiches, salads, and a wide array of wet sauces and dry rubs. "We have a dry rub that we make in-house called "Slap", Lee describes. "For a while, we were kind of unique to be one of the only places that provided it. It's one that we recommend to all customers that come in. It sets us apart – a lot of people usually get a buffalo or a barbecue or an Asian zing, but for us we [offer something different].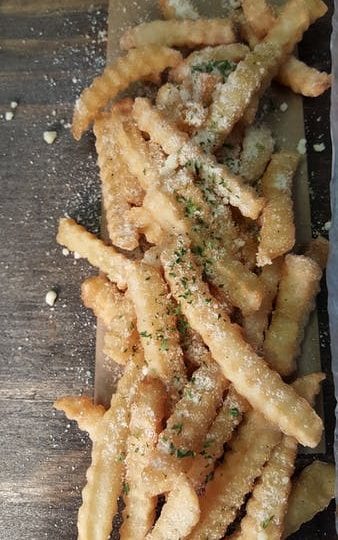 Lessons from his mother on how to make seasonings and sauces have served Lee well in creating diverse flavor options that include: Garlic Ranch, Chex Mix, Shanghai Bourbon, Firecracker, Voodoo, and many more. "We created most of the flavors from customer recommendations and built on those families of flavors", he explains. "It's a real diverse array of sauce profiles and the same thing with the menu itself. There is a little bit of everything."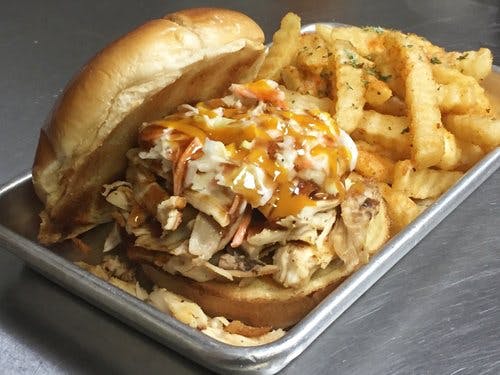 From the very beginning, Lee has trusted Sysco to support his business with the resources and products that allow him to thrive. "When we first got started we actually went to a [Sysco] test kitchen and they really helped us to expand our vision on where we wanted to be with products and sauces," he recalls. "Sysco is great. They provide a lot of great products. Most of the products that we order are at a level of quality that we don't typically get anywhere else. [With] other companies it feels as though they are providing a product based on its cost to them and not necessarily the cost and quality to the customer."
With two locations on the map, nearly a decade in business, great service, and remarkable flavor options – Wings Cafe is the place to go for some of the best wings in Kansas City. If you are ever in the area be sure to stop by and let us know which you prefer – the Voodoo sauce or the Slap.