The hamburger is becoming bigger, busier and more gourmet. While a chuck-blend patty topped with American cheese will always be popular, it is being overtaken by fancier fare. With an array of interesting flavors and ingredients, these new burgers attract a wider swath of consumers and demand a higher price point. At Sysco, we have everything you need to build the best burger, plus inspiration for that additional zing.
Patties With Purpose
To make a great burger, start with the right patty. Sysco's Fire River Farms brand offers a wide variety of fresh and frozen patties in every size, from 8-ounce rounds down to 2-ounce sliders. "The trend for independent operators is to move toward fresh patties," says Clayton Irwin, Beef Category Manager at Sysco. With Sysco's fresh ground beef's extended shelf life and our unbeatable quality assurance standards, frozen is no longer a food safety necessity. "But frozen still has its place," says Irwin. Sysco's frozen patties are individually quick-frozen to eliminate flavor degrada- tion and waffle-scored for better airflow and a faster cook time—a key factor for operators who do a high-volume business.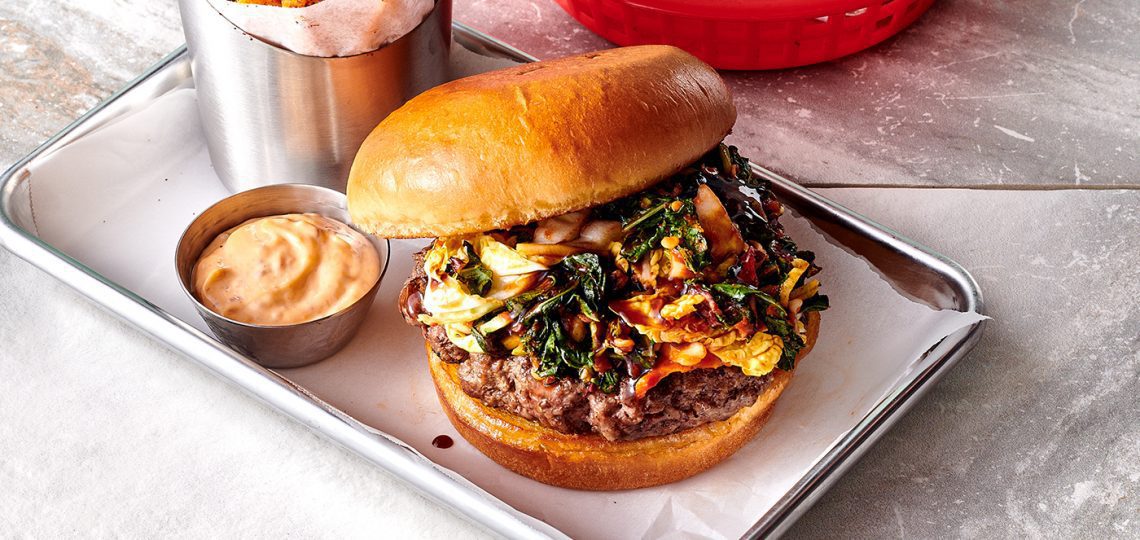 The Meat of the Matter
Recently, more operators have begun to use more high-end and mixed meats in burgers. "Consumers will pay a small upcharge for grass-fed or Certified Angus Beef® burgers, and a larger one for something like wagyu beef," says Bruce Barnes, Menu Consultant at Sysco. Sysco offers a range of primal-specific cuts and blends, from chuck and sirloin to specialty meats such as Sysco's Fire River Farms Natural Imperial Grass-Fed Beef, Fire River Certified Angus Beef® and a three-way blend made up of chuck, brisket and sirloin.
69% of consumers eat beef at least once a week, with burgers and steaks leading the way.
—Technomic
Savor the Flavors
While many diners still enjoy a simple burger, others expect and want more—especially if they are paying a premium. Toppers like house-made kimchi, pickled vegetables, a fried egg, Sysco Pica y Salpica Chicharrón and Sysco Classic Onion Rings add spice, flavor and crunch to the mix. Artisanal cheeses such as local goat or Gouda pair well with different varieties of meats like ground lamb and pork. Consumers expect distinctive flavors and a distinctive look, too, in their burgers. The right bun can provide both. Sysco's Baker's Source Challah Bun has an undertone of sweetness and a golden-brown woven top. Baker's Source Hawaiian Brioche Buns come in regular and slider size and include real pineapple chunks. Sysco's popular Baker's Source Potato Bun uses potato starch for a softer, lighter texture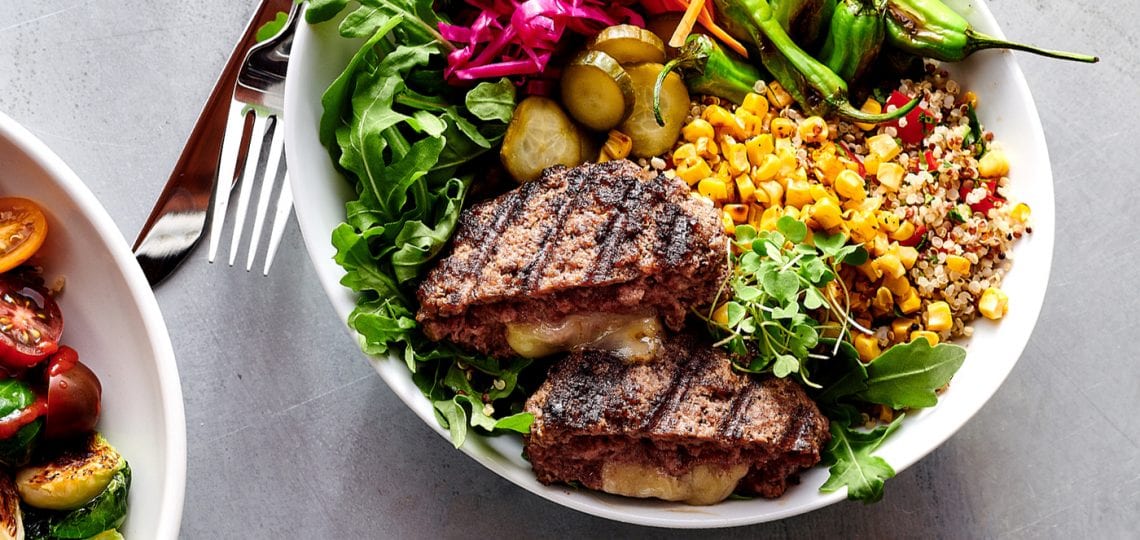 According to Bruce Barnes, consumers appreciate a variety of burgers to choose from, but it's best not to have too many items in any one category. Consider offering one nonmeat option and one nonbun option, for example, says Barnes. And include a build-your-own burger, too. That means everyone can get exactly what they want.