According to Technomic's 2017 Center of the Plate: Seafood & Vegetarian Consumer Trend Report, 14 percent of consumers identify as flexitarian, semi-vegetarian, vegetarian or vegan. That means the odds are high that in any concept, one in every 10 guests will be seeking a plant based menu item.
For operators, failing to carve out some menu real estate for craveable plant based fare means risking the veto vote and potentially leaving money on the table. The good news: Food costs for plates that lean heavily on produce, grains, legumes and other plant forward components tend to be lower than average, translating into higher margins.
According to Technomic, 68 percent of diners who choose more meals with vegetarian or vegan substitutes consider these alternatives to be more healthful.
Although "healthy" is relative (french fries are a plant based dish, after all), produce also plugs into the trend toward cleaner eating—foods that are less processed, free of additives and closer to their natural state.
What's more, healthy diners aren't the only ones jonesing for carrot bacon, zucchini noodles and roasted vegetable strudel.
Millennials and Gen Zers, who have come of age during an era of explosive growth in the produce department, also tend to make healthier choices when dining out, both for themselves and for their budding families. Their desire for novelty, and the experience of trying a wider array of ethnic cuisines, draws them to relatively novel grains, pulses, seeds and produce that come with the territory.
Social media is also driving interest in new preparations and over-the-top presentations. Snapchat and Instagram have made social media stars out of colorful salads, bowls, wraps and other produce-forward dishes, which often create more striking photo subjects than their protein-based cousins.
Here are some ways to capitalize on the growing demand for plant based fare.
Reimagine Classics
"Chefs are finding different ways to take traditional meat-centric dishes, change what's inside, and load it up with vegetables, which add more color, texture, different flavors, a sense of novelty, and the wellness angle," says Neil Doherty, Senior Director of Culinary Development for Sysco. Behold the Reuben sandwich made with tempeh in place of corned beef; spaghetti with vegetable noodles in place of pasta; or a charcuterie plate built on vegan sausage, mushroom pâté, smoked carrots and other ingredients that stand in for the real thing. The food cost is a fraction of the original, but the effect is at least as powerful—often striking enough to score social media shares.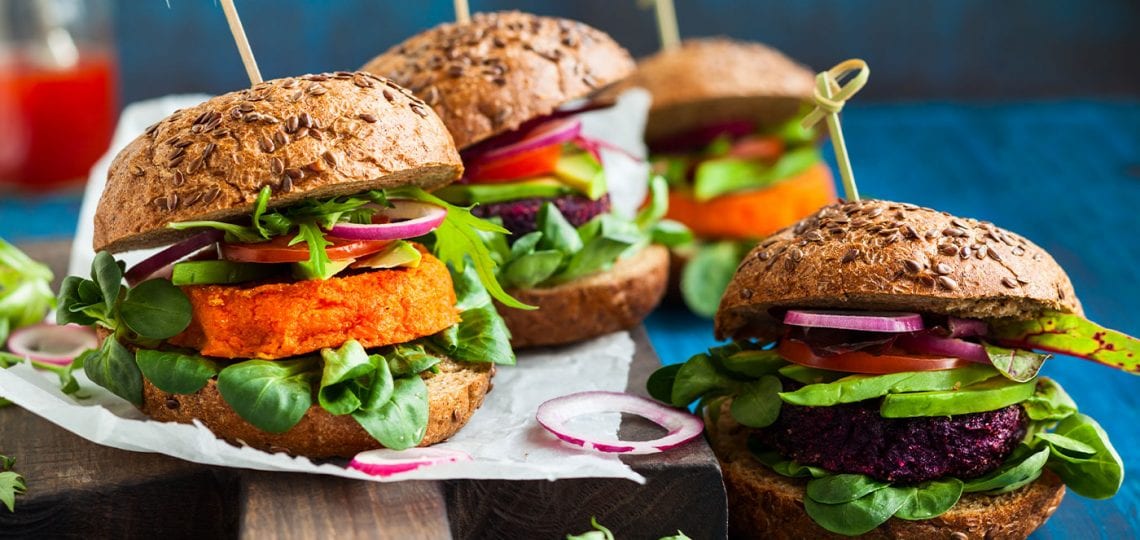 Focus on Flavor
Today's guests want menus that celebrate vegetables, picked at the peak of their seasonal flavor and enhanced with the aid of the appropriate cooking technique—whether that's roasting to provide a caramelized effect, braising to intensify flavors, or grilling to add a smoky quality. Borrowing techniques traditionally associated with meat preparation, such as marinating or using spice rubs, can create more-intensely-flavored results as well.
Offer Plates That Focus on Plant Based Foods
A sizeable portion of the dining public refuses to consider a plate of food for lunch or dinner unless there is some protein on the plate, and plant protein doesn't cut it for them. Catering to these folks while still helping them stick to a healthier eating style is simple enough: Downsize the protein, and amp up the veggies.
Add Customizable Bowls
Bowls remain a popular vehicle at fast-casual restaurants. Full-service restaurants can capitalize on the popularity by devoting even a modest section of the menu to that style of eating, which tends to lean heavily on whole grains and fresh produce. Offering a choice of bases (e.g., quinoa, lentils, brown rice, spinach), animal or vegetable proteins, and fresh vegetables allows picky eaters to get exactly what they want and shows a commitment to healthy options.
Replace Staples with Plant Food Substitutes
Zucchini, beet and carrot "noodles;" cauliflower "rice" and mashes; and lettuce wraps in place of taco shells and pita bread all provide healthy and tasty options for diners looking to avoid gluten, carbs and too many calories. In fact, vegetable carb substitutes ranked number 7 among top food trends in the 2018 National Restaurant Association "What's Hot" chef survey.
Combine Veggies and Pasta for Hearty Entrées
"It's relatively easy," says Massimo Balacchi, Sysco's Italian Segment Director. "A lot of times restaurants already have the items they need, they just need to present them in a different way." Starches such as pasta, potatoes and rice can provide a blank canvas for creating satisfying vegetable-and herb-based main dishes. Newer varieties of pasta made with lentils and chickpeas provide a protein-packed base for a filling vegetarian dish.
Don't Forget Beverages
Inventive mixologists are reaching into the garden to concoct cocktails that go way beyond the traditional Bloody Mary. Kale, beets, peas, artichokes, cucumbers, carrot juice and other healthy additions are adding color and nutritional value to even the most indulgent drinks.
Take a Chance on New Items
Wider variety and better-tasting options are two of the reasons consumers say they seek out vegetarian and vegan items in restaurants, according to Technomic. Introducing them to novel produce is likely to reinforce that perception.
"Produce companies are coming forward with new products all the time, and they're not afraid to bring them to the back door," says Doherty. "Right now, everybody is willing to stop and look at anything plant based."
With the huge variety of plant based foods and demand growing for healthy and imaginative ways of presenting them, produce and other plant based foods are no longer an afterthought.