Steak is as popular as ever. But with so many cuts and grades to choose from, each with different preparation and cooking techniques, it's easy to see why some operators still find steak a bit intimidating. Today, beef represents great value. While many input costs of the foodservice business continue to inflate—labor, insurance, rent, energy, etc.—protein costs remain stable. In fact, beef prices have fallen steadily. With falling costs and continually rising consumer demands taken into consideration, the time has never been better to raise the steaks and feature beef on the menu.
How to Pick a Winner
Choosing the right steak for your operation starts with knowing your customers—regional differences and price tolerance are huge factors to consider. From high impact to high value, the real key to profitability is knowing what sells.
Big Steaks, Big Impact
Nothing turns heads quite like a tomahawk rib chop. Cut from the standing rib, with the entire bone left intact, "tomahawks" not only make for an amazing presentation, they also inspire excitement as they make their way through the dining room. When served on a sizzling platter, Buckhead/ Newport Pride Tomahawk Chops are a feast for the senses. Before guests even see the entrée itself, they can hear the juices sizzling and smell the char of the grill. Presentations like this are high impact and high dollar, so they are not for every operator.
Other high-impact cuts include Buckhead/Pride Bone-In Filets, which deliver a juicy, flavorful spin on leaner filet mignon; or Buckhead/Newport Pride Osso Bucco-Style Boneless Shortrib, which is a more cost-effective alternative to lamb, veal or pork shanks in stunning braised applications.
Where There is Variety, There is Value
You don't need to put a massive, two-person porterhouse on the menu to have a successful steak program. Due to recent advancements in product development, there are now more high-value cuts available than ever before. Take the Buckhead Pride Beef Chuck Roll, commonly known as the "chuck roll, neck off." This reasonably priced cut offers both value and versatility for a variety of applications. Operators can easily serve a whole roast, cut the chuck eye into steaks, or shave it for use in Philly cheesesteaks.
Another lesser-known cut to consider is the Buckhead/Newport Pride Pub Steak. This USDA Prime graded steak is cut from the shoulder muscle but remains tender due to the aging and marbling. At around $4 for an 8-ounce portion, there is plenty of room for profit on the plate.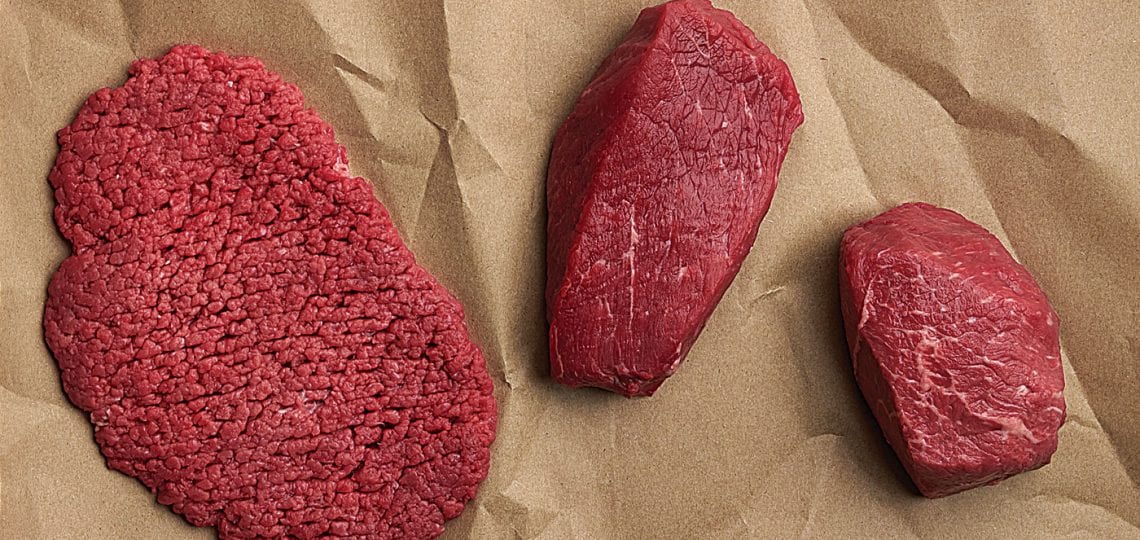 Carve it Up
Light butchery and solid knife skills can extend profitability. A 20-pound chuck can be stewed or braised whole for about $300 profit. With creative butchery, that profit margin can reach nearly $500 by seaming the chuck roll into high-profit cuts like Denver or Sierra steaks. Contact your local Sysco Sales Consultant for ideas and training materials.
Need Help Deciding What's Right for You?
To ensure that you make the right choice for your business and profitability goals, consult your local Sysco company. Our sales consultants, culinary consultants and center-of-the-plate specialists are experts in helping every operator find the right fit—from high-end steak houses to casual roadside grills.
Not All Beef is Created Equal
Quality is always important. But not every application needs the highest grade of beef. If you want to put simmered or braised dishes on the menu, like a traditional Irish stew or a classic American pot roast, then you may not need a USDA Prime cut. In these instances, a USDA Select cut will perform just as well with little to no trade-off in the quality of the finished dish. The only place you'll notice the difference is in your profits!
There is no substitute for quality
Food safety and quality are something every operator needs to be concerned with. No matter what the USDA grade may be, if the beef arriving at your back door has been mishandled at any step in the process, then it may not be fit to serve. Working with reputable suppliers is incredibly important, and all it takes is one foodborne illness to turn a regular guest into a former customer.
When you get your beef from Sysco, you can rest easy knowing that we maintain the largest and most active quality assurance department in the foodservice industry. From our rigorous supplier approval process and ongoing facility inspections to our never-broken cold chain, we take pride in delivering beef that meets and exceeds the very highest quality and safety standards.
Making the Most of Your Beef
If you want to get the most out of the meat on your menu, then choosing a partner who understands your unique needs, your customers—distinct preferences and your overall profitability goals is critical. At Sysco, we recommend Buckhead Pride and Newport Pride, North America's leading brands in beef.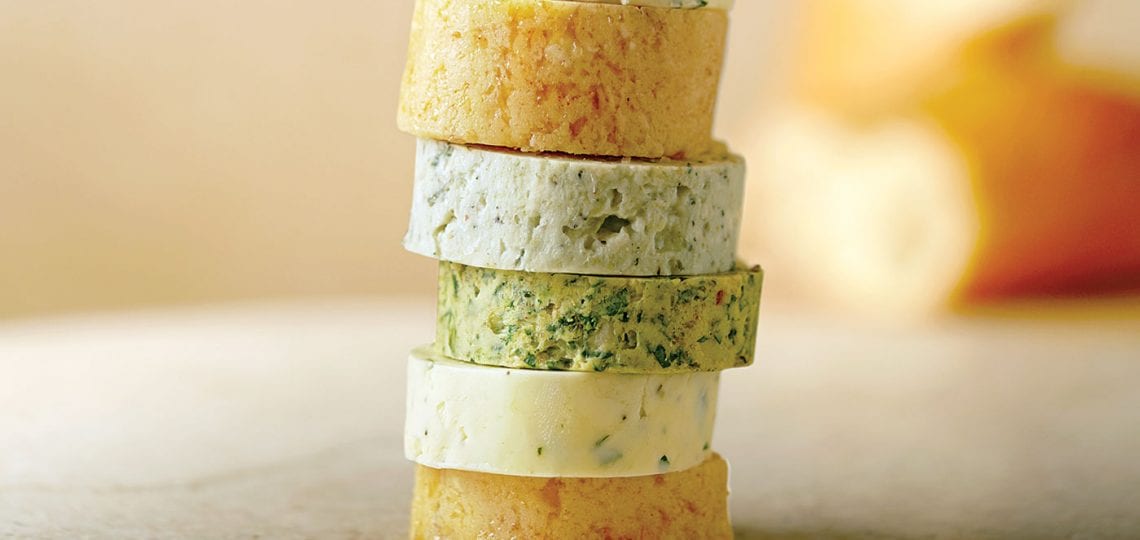 Integrity of Our Brand
"Pride" is more than a brand name; it is how our companies conduct their business. Since being acquired by Sysco in 1999, Buckhead Meat and Newport Meat companies have grown to be two of the industry's largest and most reputable meat purveyors—known nationwide for perfectly aged steaks. From USDA Prime and Certified Angus Beef® to Choice, Select and Wagyu steaks, Buckhead and Newport cuts are aged for 21 to 35 days to enhance flavor and tenderness. It is this unwavering dedication to quality, consistency and craft that has made the Buckhead Meat and Newport Meat teams trusted partners to many of the world's finest chefs, hotels, steakhouses, neighborhood eateries and more. And it is their pride in a job well done that will make them the perfect fit for your operation, too.
Portion Control Means Profit
The artisan meat cutters at Buckhead Meat and Newport Meat specialize in hand-trimming and hand-cutting steaks and chops to ensure that every customer gets exactly what they pay for—from strict trim specs to exact steak counts.
Still Intimidated? Make it Special
If you do not regularly serve steak, try starting slow. Maybe host a steak night once a month to see how your guests react, and how your kitchen handles cooking steaks when the heat is on. If it works once a month, try it once a week. Odds are you'll soon find a permanent place for steak on your menu.
Even High-Performing Steaks Need a Little Rest
Let steaks rest for at least 3 minutes before slicing or serving. This allows juices to be drawn back into the meat, resulting in a juicier, tastier steak. Because meat will continue to cook even after it is removed from heat, try to avoid letting steaks rest for too long or under heat lamps.