Serving a board of charcuterie, or cheeses and salumi, is a simple yet sophisticated way to start a meal or fill out a holiday buffet. Made up of assorted cured meats, such as salami and prosciutto, a range of fresh and aged cheeses, and a variety of nuts and fruits—the appetizer is as elegant as it is mouthwatering.
Delivered to Your Kitchen
European Imports, a Sysco company featuring globally sourced delicacies, makes it easy to get in on this trend without having to cure your own bacon or go to butchering school. Salumi boards have a long tradition, but that doesn't mean you can't have fun and get creative.
Wrap salty Italian Maestri Prosciutto around figs and goat cheese and top with Mike's Hot Honey for a sweet-and-spicy flavor blast. Match peppery pecorino cheese with Les Comtes de Provence red fig jam or pair aged Cheddar cheese with apricot jam or mostarda, a sweet condiment spiked with mustard seed. European Imports ships everything you need straight to your door.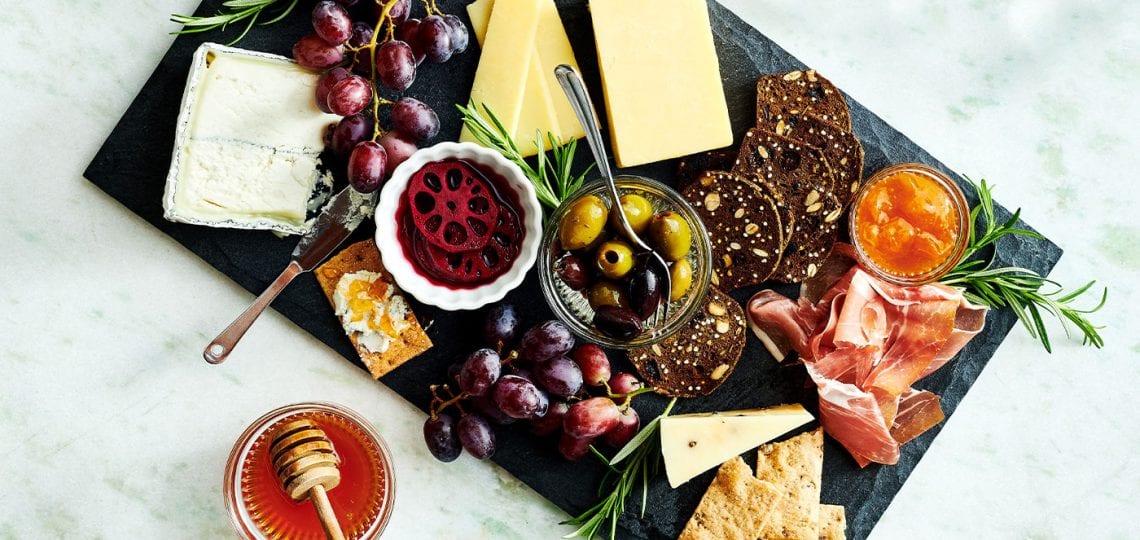 Easy Apps
You can also move from land to sea while still staying on-trend by making a Spanish Octopus Bruschetta With Bottarga. Recently, more diners have been embracing the octopus, especially when it is cooked in inventive ways. We've simmered it and then tossed it with cherry tomatoes, chiles and bottarga—a delicacy made from cured mullet roe. Served as a salad on top of sliced bread, it makes a beautiful passed appetizer for catered holiday events or, with two or three to a plate, it would also be a perfect seafood starter.
You can also bring in popular Middle Eastern flavors by placing a grilled lamb kefta atop a Baker's Source Buttermilk Caramelized Onion Naan. And instead of making ceviche from scratch, go plant-based by chopping jarred hearts of palm with onions and peppers and serve it in a lettuce cup.
Ask your Sysco Sales Consultant about what European Imports products might be right for your operation.