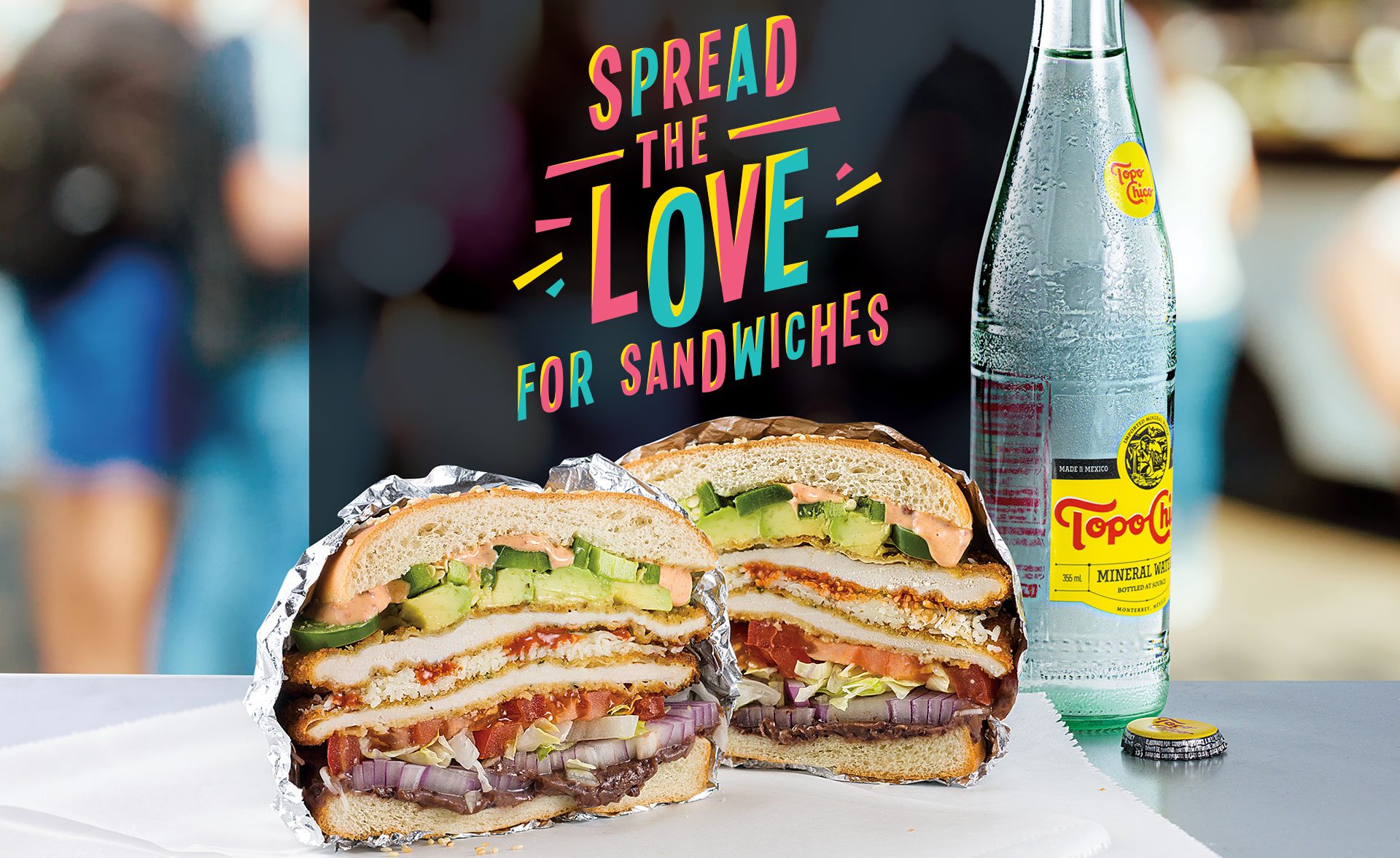 Yes, the sandwich's days as a humble lunchbox staple are long gone. In recent years, though, it's having a kind of second renaissance, thanks in no small part to TV food shows, social media and increasingly mobile customers. Trends travel faster than ever before, and as a result, chefs and restaurant operators are getting more creative about what goes into their signature sandwiches. From changing up the bread and cheese, to using more seasonal produce, to piling on ethnic or regionally specific ingredients, here are just a few ways sandwiches can be taken to a whole new level.
Change Up The Basics
There's increased demand for authentic ingredients in all menu items, and sandwiches are no exception. Offering more artisanal breads can go a long way to boosting the perceived value of the sandwich. Sysco's Baker's Source brand offers a huge array of choices, from traditional challah to pretzel rolls to Texas toast to ciabatta. For a more adventurous approach with protein, operators can scale up their selection with currently trending options such as venison, pork schnitzel or Portico Alaskan Sockeye Salmon.
And operators definitely shouldn't be afraid to be a little "extra" with their extras. Sauces and spreads, such as basil pesto, truffle aioli or jalapeño jelly, are easy ways to impart flavor. Items that typically act as sides, like potato chips, crispy onion rings, mac and cheese, coleslaw, or even spicy cheese snacks, can instead be placed on the sandwich itself, creating new layers of flavor, texture, and fun. And you can never go wrong with bacon or a fried egg.
Every part of the country has its own distinctive dishes and specialties, including sandwiches. But regardless of where an operator calls home, regional favorites like the Louisiana po' boy, Philly cheesesteak or classic New York Reuben can be easily modified to create a unique menu item. Operators can also capitalize on the increasingly popular BBQ trend by introducing pulled pork, burnt end or brisket sandwiches to menus with a variety of regional sauces, such as tangy Carolina style or sweet Kansas City style.
Think Globally
There's high consumer demand for international cuisine. Adding ethnically inspired sauces and aiolis is probably the easiest way to capitalize on this trend. But operators could also consider adapting sandwiches from other cultures, such as shawarma, the Cubano, Mexican cemitas or the Vietnamese banh mi. Limited-time offers (LTOs) are a great way to test new global flavor and also have a positive effect on sandwich sales overall.
Get Ready to Veg Out
Operators can meet the rising demand for healthier options by offering sandwiches or wraps that feature fresh Sysco produce. Grilling, pan-frying or roasting veggies such as Sysco Imperial Zucchini, Eggplant or Portabella Mushrooms gives diners the taste and satisfying bite they're looking for with none of the guilt. Cauliflower and asparagus are also finding their ways onto sandwich menus in creative, delicious ways. And seasonal veggies are a perfect way to create special LTOs and keep menus fresh throughout the year.
To find out ways that you can up your sandwich game, contact your Sales Consultant today!