During the COVID-19 crisis, many businesses are stepping up
to help their neighbors.
The local Sysco distribution center is one of those
businesses. Sysco has been donating food to the Loomis Union School District
for its food services program since campuses were closed.
The donations developed from a conversation between Tim
Coxen, Golden Eagle Pony Baseball president and Niki Anast, a Sysco employee,
both Loomis residents.
The baseball program regularly works with Sysco obtaining
food for its snack bars. When the league decided to postpone the start to its
season, Coxen and Anast started discussing how to help children in the area
during this time. Since Sysco is in the food business, asking it to help
provide meals seemed like a natural fit.
"For the past two-and-a-half weeks to three weeks, Sysco has
donated a big chunk of the food needed for the lunch and breakfast program,"
Coxen said.
"I actually live in Loomis," Anast said, "and I took it upon
myself to ask Sysco to donate."
Anast talked to Lynn Moore, the school district's food
services supervisor. Moore has been picking up food from Sysco ever since.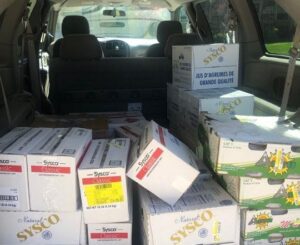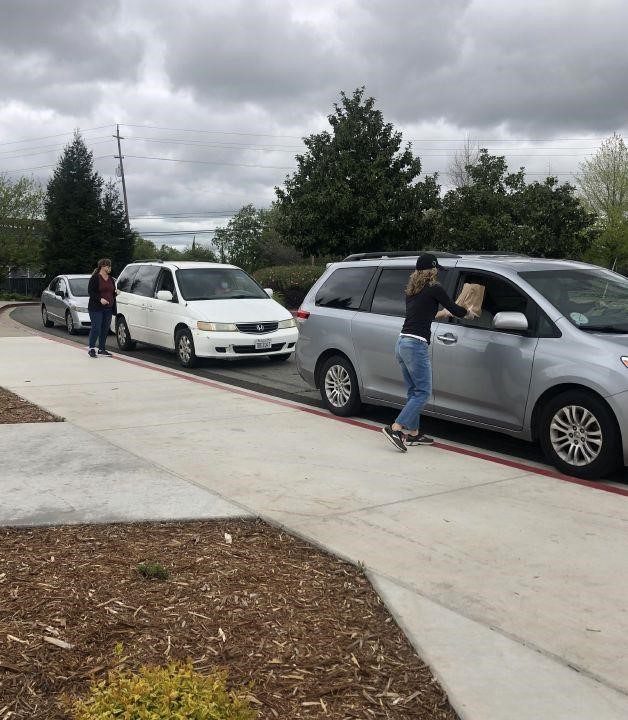 The company has donated breakfast items, produce, gallons of
orange juice and lemonade, yogurt and more, Moore said. Last week, Sysco
donated three cases of frozen pizzas. Through the donations, the district has
been able to provide lunch and breakfast for between 300 and 350 students, five
days a week. Despite it technically being spring break, Moore and the other 12
district employees in food services have continued providing meals through
Loomis Elementary School.
The team provides meals for pick up at the various school
sites while wearing gloves and face masks, made by Denise Steinhauer, a food
services worker at Penryn Elementary. For those parents or guardians who are
unable to pick up food, Moore delivers it to their homes.
Loomis Union provides a van for Moore during regular times.
It might be seeing more use right now. In one trip, she drops off lunch for
students and their next morning's breakfast. In the instance of the pizzas, she
was able to provide a meal for some students' families.
"I am absolutely dedicated," she said. "It's one less worry
for those families. It makes all the difference. I don't stop [each day] until
it's done."
While the cost estimate saved by the district through
Sysco's food donations was not readily available at this time, it is
significant, Moore added.