This year, when seeking inspiration for your holiday menu, be bold. Start by looking around at on-trend international flavors such as Middle Eastern and Latin American to add panache to the celebrations. Festive should never mean flavorless. American chefs are fortunate—we don't need to travel far to experience a variety of flavors and cultures. Both the United States and Canada have become delicious melting pots of global cuisines brought here by immigrants over the course of decades, from the Italian influence on the East Coast to the vast Chinatown offerings of Vancouver. In the festive dishes featured here, we look to other cultures to shake up the holiday menu and bring a cast of fresh ingredients into the mix. In Italian, Austrian and Portuguese dishes, seafood takes center stage, while in Latin America, mole is standard for celebrations. And in Seattle, a feast isn't complete without salmon and local vegetables.
The fusion of international flavors and spices is such an incredible way to celebrate the diversity of the modern American family. Instead of the traditional turkey or ham, in the future my family will be able to share recipes that truly describe
all the different aspects of who we are.
Chef Raymond Yakelis
Fish Gets Festive
"Here in southeastern Massachusetts, we are in the middle of a true melting pot of cuisine and ethnicity," says Chef Anthony McCauley, Culinary Consultant at Sysco Boston. "This area is highly influenced by Portuguese cuisine. The best scallops in the country are fished right here, the same scallops we sell daily under Sysco's Portico label." During the holidays, families here serve beautiful seafood stews, such as the Portuguese Fish Stew, sometimes with linguica sausage, saffron broth and fresh herbs and garlic.
"Because Austrians are mostly Catholic, we eat a lot of seafood during the holidays," says Chef Klaus Mandl, Culinary Consultant at Sysco Chicago. "Austrians like their schnitzels, dumplings, pork and sauerkraut." You see that Austrian and German influence all over the Midwest, including Chicago. But during the fall and winter months in Austria, Mandl says, you'll find a variety of seafood on the menu, such as zander, Dover sole, trout and halibut. For an elegant holiday fish dish, see Chef Klaus's Halibut With Pumpkin Basil Spaetzle.
In Italy it is common to eat fish on Christmas Eve. The famed Feast of the Seven Fishes is a culinary invention of Italian American immigrants. The dishes vary, but one constant is baccalà, the Southern Italian dish of salt cod. Chef Nora Galdiano, Culinary Consultant at Sysco Central Florida, is herself an American immigrant— she was born in the Philippines but grew up in Hawaii. Growing up, Galdiano was exposed to lomi-lomi salmon, a cured fish dish similar to ceviche, which also inspired the salt cod portion of her Italian-style recipe for Herb-Crusted Cod Fillet and Poached Salt Cod.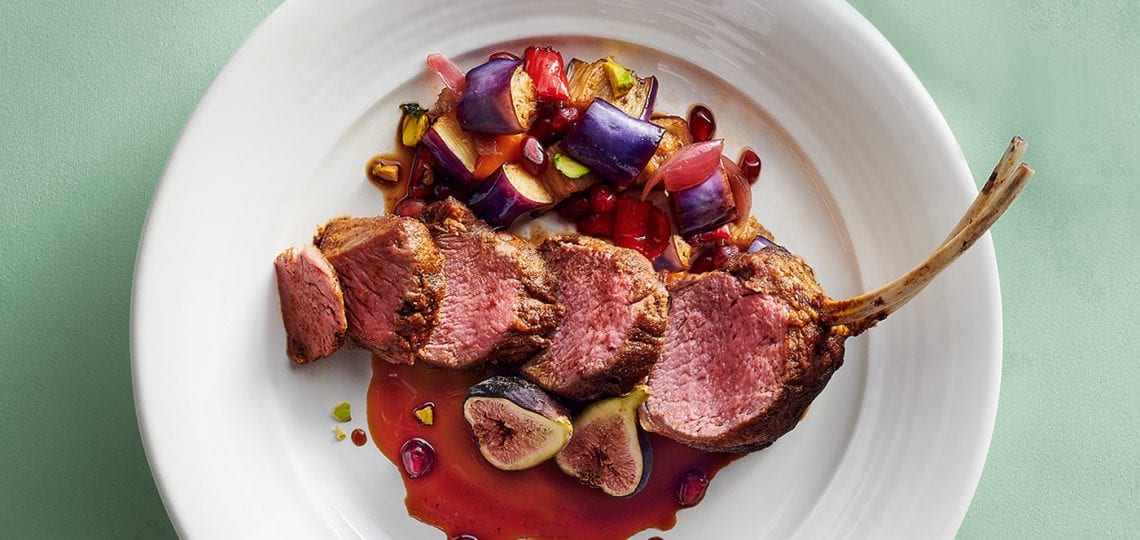 Southern Comforts
In the city of El Paso, Texas, "You can stand on one side of the border and throw a rock into another country," says Chef Armando Pomales, Executive Chef at Sysco New Mexico. Not surprisingly, the cultures and cuisine of El Paso and its neighboring cities are strongly influenced by Mexico and Latin America. "In a lot of households, you'll find a mix of Mexican cuisines." Pomales says. The Manchamantel sauce is a variation on a mole, which Pomales serves with a crispy pork belly. Traditionally, the festive, brightly colored sauce can take hours or even days to make. "I wanted to honor my culture but scale it down," says Pomales. "Here, you take all the ingredients and throw them in the oven, then in the blender." To make the dish less labor intensive, use precooked Sysco Classic Sous Vide Pork Belly.
Of all American cities, perhaps New Orleans has the richest culinary heritage. "I learned in culinary school, no matter where you go, there is always someone better with a knife or quicker in the kitchen, but they will never season food the way you do, coming from New Orleans, says Chef Raymond Yakelis, Culinary Consultant at Sysco New Orleans.
What some may not realize is the extent to which New Orleans cooking has gone beyond gumbo and jambalaya to become a hub of international cuisine. "We have African, Creole, Vietnamese, Hispanic—it's a melting pot of flavors, and you can mold them all together and make something great." says Yakelis, who used on-trend Middle Eastern and Indian ingredients to create his Tandoori Rack of Lamb With Japanese Eggplant. "Rack of lamb is underutilized and has a wow factor when served," says Yakelis.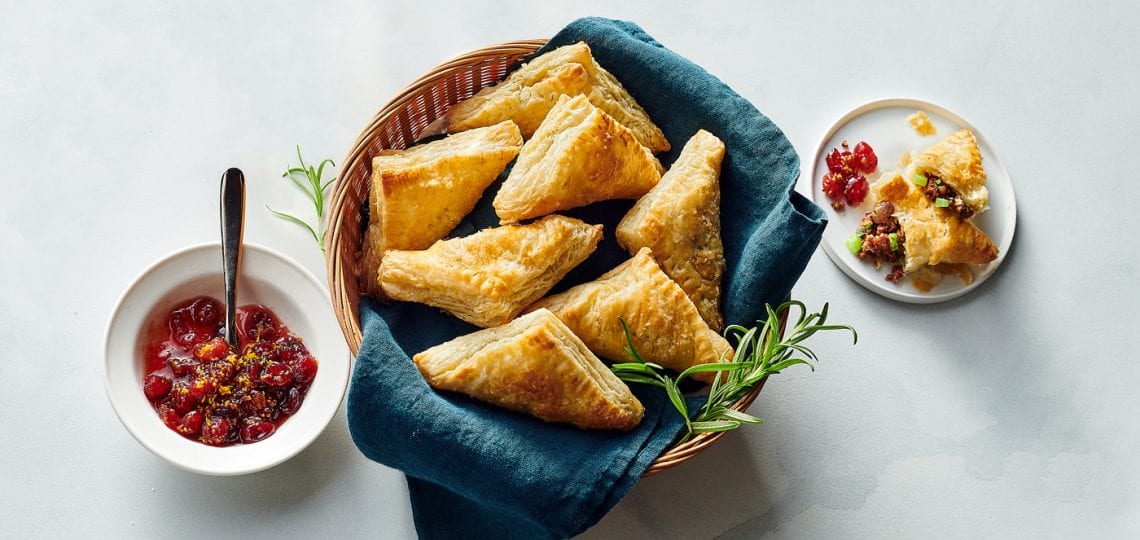 Northern Exposure
In the Pacific Northwest, the tradition of feasting goes back a long way. Before there was Thanksgiving, "Native American people of the Salish tribe celebrated the harvest by gathering wild vegetables, blackberries and the local abundance of salmon and shellfish," says Chef Jeffrey Cox, Culinary Consultant at Sysco Seattle. Not only does this part of the country feature ample coastline, but it's also fertile land for growing produce, which provided inspiration for Cox's Salmon With Butternut Squash Casserole.
Each Christmas, Quebec is gilded with lights and carpeted in snow. Families gather to celebrate and indulge in holiday foods such as the traditional Québécois meat pie, the tourtière. "One of my favorite traditions is to gather together on Christmas Eve for my grandmother's tourtière with homemade cranberry sauce," says Chef Christopher Chabot, Sysco Calgary. "When I can't get home for the holidays, I like to make a simpler, bite-sized version that I call Tourtière Turnovers." They can be made and frozen weeks in advance, making them an easy addition to any holiday menu.