Orianna Mendez was born in Venezuela to a loving family that loved to cook. Drawing inspiration from the sights and smells of her mother's kitchen, her father's barbecue, and her grandmother's comfort food, Orianna aspired to walk in their footsteps. "I always said that I wanted to do what they do," she says. "My mom had a really good "hand" for cooking. In Latin America, when someone is really good in the kitchen without [training], you say that person has it 'in the hand.' "
Although Orianna inherited her mother's "hand", she never saw cooking as more than a hobby, until she toured a university campus. As Orianna explains – "On a trip I made to Panama looking for universities, I was doing research for other career [options] until I arrived at Universidad Interamericana de Panamá (Interamerican University of Panama). [When] I saw the Philipina hanging in the corner, it was like love at first sight, and it made me think a lot. I had never considered [a culinary career] but I saw the study plan and began to investigate a little more. [Pursing the culinary arts] was one of the easiest decisions [I've ever] made and one that I do not regret."
Unfortunately, just before Orianna could start school, an unexpected health crisis threatened to derail her plans. At age sixteen, she was diagnosed with Guillain-Barré syndrome – a rare neurological disorder that causes the immune system to attack the nerves outside the brain and spinal cord. The debilitating condition caused her to become paralyzed from the neck down. As she explains, "The disease was painful and difficult because I had to learn to walk again, to be able to grasp a fork and knife to eat, [and] even bathe." After four emotional months of physical therapy, she made a full recovery just before heading off to college.
Despite Orianna's excitement for the future ahead, she faced several challenges after leaving the only home she had ever known in Venezuela, to begin a new life at Universidad Interamericana de Panamá. "My first month in Panama was very hard," she describes. "I was 17 years old in a new country and culture, starting a new career, and living alone." Training courses added an additional layer of difficulty for Orianna, with sessions lasting as long as sixteen continuous hours. Within a few months of starting school, Orianna suffered a relapse. "For a month, I couldn't do anything at all," she recalls. "I had to start from scratch with [my] physical therapy." Luckily, the head of the university understood Orianna's challenges, and worked with her to ensure that she would successfully complete the semester.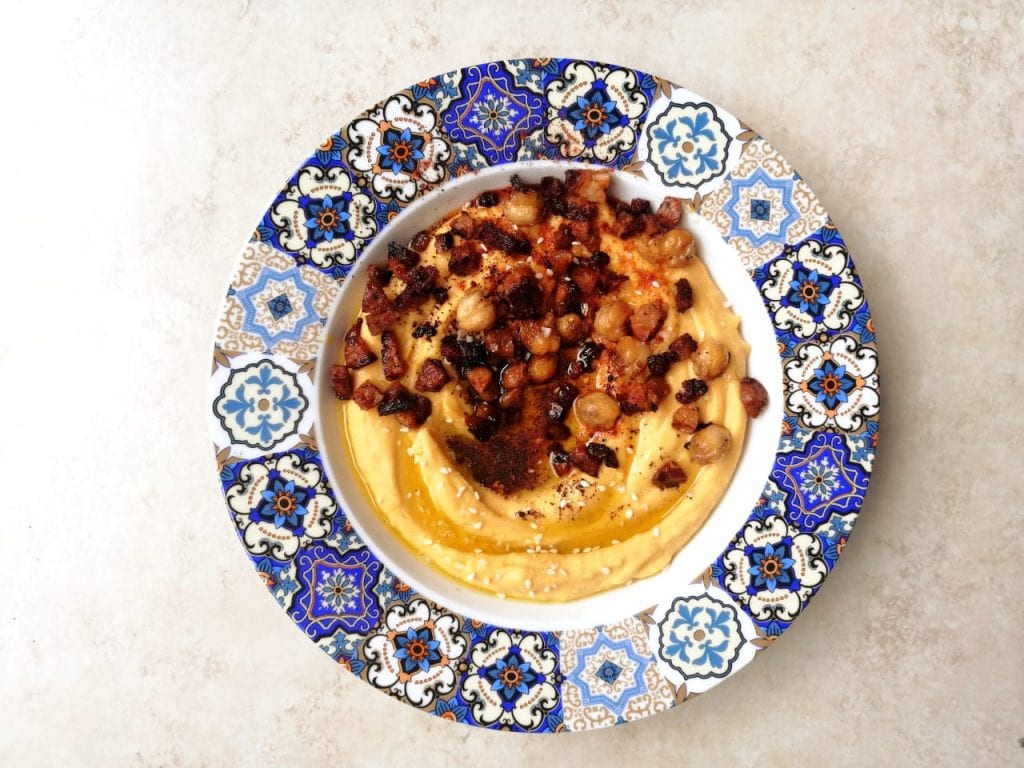 Remarkably Orianna's worth ethic never suffered despite her ongoing health issues. "I always [gave] 100,000% of myself, knowing that when I got home I will not be able to walk until the next day due to the pain in my legs. I [just kept] going." Her persistence paid off when the school's Executive Chef, Santiago Kantun, recommended Orianna to Alexander Chacón, the General Manager at Sysco Panamá. "As Orianna explains, "We were at a university food fair organized by faculty, and Sysco was one of the sponsors. [Santiago] told me that Don Alex was looking for someone who enjoyed cooking, had empathy, a good attitude, and [strong] work ethic, who is also responsible."
Alexander Chacón accepted his recommendation, and after graduating, Chef Orianna was hired as Business Advisor for Sysco Brands. In less than a year, she was promoted to Sysco Business Resources Coordinator. "My job is very rewarding," she Chef Orianna. "I am helping restaurant owners succeed in the industry [by understanding] their business and what they really need to be successful." Orianna enjoys seeing her customers thrive through Sysco solutions that deliver innovative ideas, cost-saving strategies, and on-trend menu suggestions. "The Business Resources [department] is more than a team of chefs, it's…where our customers can lean in and share their dream ideas [and concepts], and then we make it possible," she describes. "I believe that with every product, resource, and follow up, we [provide] everything our customers need to be successful and…help the local gastronomy grow."
Chef Orianna believes that food represents culture, country, people, and even emotions. "My thesis topic [in school] was "Techno-Emotional Cuisine," where I managed to make people remember important moments in their lives through food," she explains. "For me, that is powerful…and I think that all [chefs]…should feel proud."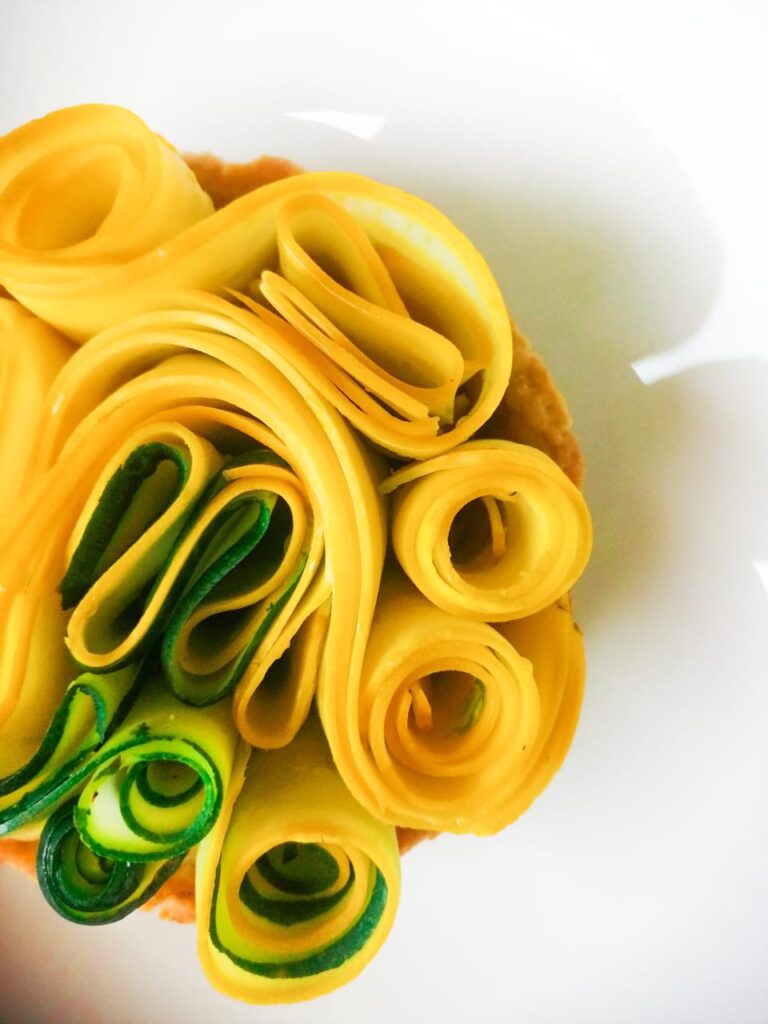 Orianna's Latino heritage shines through in her cooking style. "I really like to use strong flavors," she explains. "[I like to use] lots of olive oil, lemon, passion fruit, cayenne, coconut oil, and chilly flakes. Latinos usually fry many things, and so do I, but I try to use many [other] techniques as well. One of the techniques that most fascinates me right now is fermentation and smoking. I have seen many Latin American chefs, and an increasing number of Panamanian chefs use these ancestral techniques to prepare beautiful, comforting dishes that have that 'wow effect.' These techniques honor the past that we Latinos respect so much, and it is something that this generation of chefs…hope to master."
Orianna strives to create exciting food presentations like her idols Chef Grant Achatz and Massimo Bottura. As she describes, "Their creative, crazy, experimental cuisine[s] that bring you sensations and emotions, is definitely the style I want to carry and develop." Though Chef Orianna enjoys creative freedom in the kitchen, the feeling of providing what she refers to as "comfortable mom food" remains a priority. Just as her mother had done throughout her childhood, she aspires to create meals that feel like home and taste like family.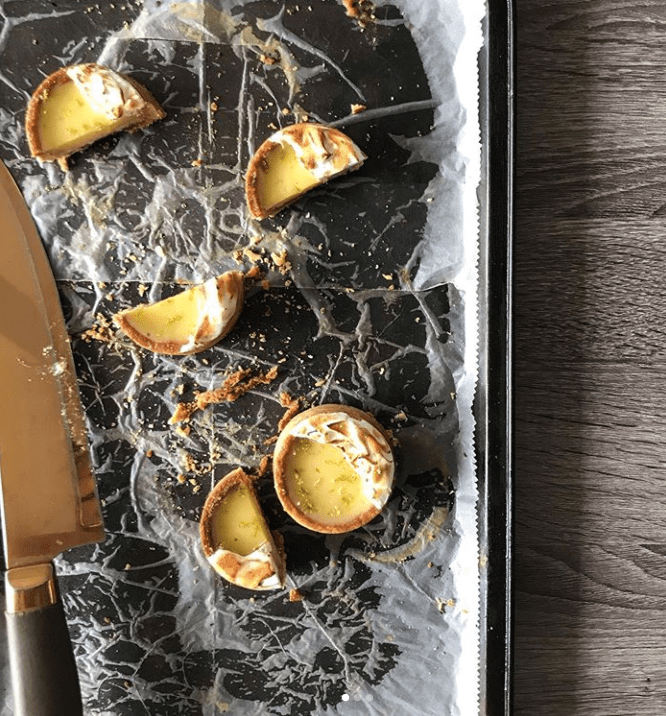 Chef Orianna's advice to other chefs is to find the intersection where purpose meets perseverance. "I believe that discipline is the basis of everything, especially in cooking," she says. "Study, do your research, practice, and…have a passion for what you do. That's the key." Chef Orianna has overcome and accomplished so much at her age, and is excited for the future ahead in the career that she loves. "I am immensely proud of the power [chefs] have with food. By cooking, we are representing a culture, a nation, [and] ourselves.